Top Mobile Phone Car Accessories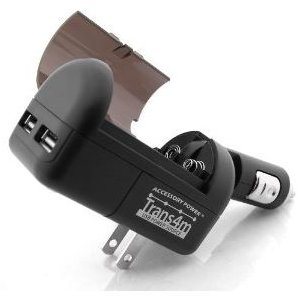 Mobile Phone Car Accessories
When you're using your mobile phone while you're on the move, you need to make sure that it's secure and it has enough power to be useful to you on your trip. You need dependable and quality mobile phone car accessories for these tasks. It may be difficult to determine which mobile phone car accessories are reliable, so here's a list of recommended accessories that you can check out.
Trans4m 4-in-1 Compact Cell Phone Charger
This cell phone car charger is the ultimate tool to keep your mobile phone charged and ready for whatever use you may have for it while you're on the go. This charger supports charging Android phones via AC, DC and batteries. You can charge two phones at once by plugging them into the two USB slots and connecting the charger to the DC socket in your car and even in an AC socket in your home. When you're away from both your home or your car, you can still keep backup power in the charger by placing AA or 9V batteries in it. The batteries can only support charging one phone at a time, while the AC and DC charging can be conducted on two phones at once. It's a compact device that is essential for people who travel a lot and who want their Android phones always charged. You can get it for $19.99.
Bracketron UCH-101-BL Universal Cup-iT Cup Holder Mount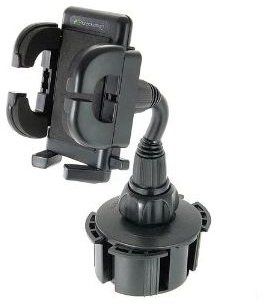 This accessory secures your phone, whatever its model type may be. It securely mounts onto your cup holder to provide a steady base. This accessory is very sturdy and adjustable and is able to rotate 360 degrees. It can be mounted on most cup holders and it can secure almost all types of mobile phones and portable devices. It's made of strong ABS plastic, something that can survive a lot of wear and tear. It's like having an extra arm, but made of plastic! You can get this for $14.44.
Elago Nano EL-Car-001 USB Car Charger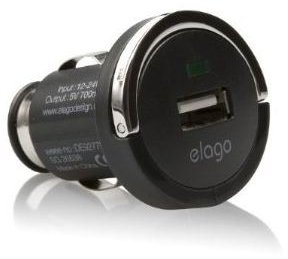 This may lack the multiple charging options of the Trans4m charger that we discussed earlier but this USB car charger makes up for it by supporting several types of devices including mobile phones, MP3 players, digital cameras and PDAs. Virtually anything that can be charged through a USB connection can be charged by this charger. To prevent short circuits from breaking your devices, this charger has a built-in circuit board that controls the power consumption. You can purchase this little powerhouse charger for $8.99.
Pyle PBT70R Hand-free Bluetooth Car Kit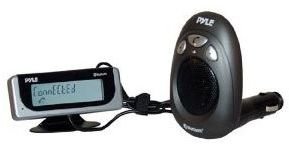 This straightforward piece of Bluetooth gear is a car kit that makes taking calls while driving easier and safer. It has all the basic Bluetooth car kit features like voice dialing, easy to push Answer and End Call button and speaker phone. Voice quality is great, plus it also has noise reduction to keep calls sounding as clear as possible. You can get it for $48.65.
In-Car USB Triple Socket Charger Adapter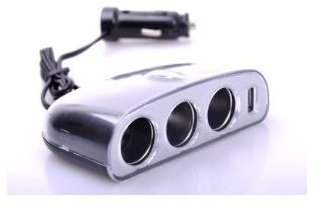 One problem with charging inside a car is that you can easily run out of sockets if there's more than one person who wants to charge their mobile device. This cheap adapter eases that pain by providing 3 sockets and a USB port for mobile devices and chargers. It comes in really handy especially in a family vehicle setting or on a road trip involving a group of friends. This handy device can be bought for $0.99.