Top Up YourBattery With a Portable Solar Power Charger for iPhone

Portable Solar Powered iPhone Charger
For outdoor adventurers who never want their iPhone b
attery to run out, so that they can always keep in touch with their friends and family back home, a solar powered iPhone charger might best fit the need.
I am not talking about the typical big solar panels here. Rather a small-sized, light weight and compact device called Ultra Compact Portable Solar Battery Charger. This useful device is small enough that it easily fits in any little space such as a car's dashboard, a purse, briefcase or in one of your luggage bags.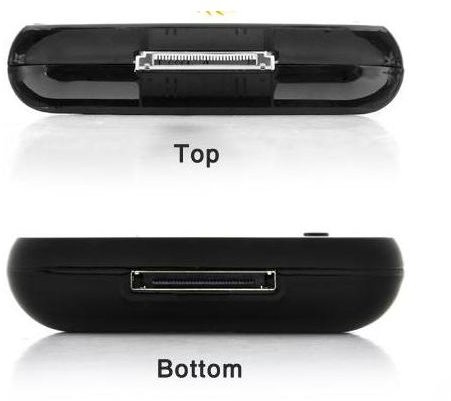 How Does It Work?
Unlike other solar powered iPhone chargers, Ultra Compact Portable Solar Battery Charger has a built-in battery that can be charged directly from the sun or a computer via your iPhone USB cable. Charging from the computer with a USB cable is a straightforward process. All you need to do is to plug one end of the USB cable into your computer's USB port and the other end into the device. But considering this device is a solar charger, it is better to use sunlight as the power source.
Charging the battery of this iPhone charger using the sun takes about 5 to 8 hours to charge fully. How quickly the battery is charged depends on the intensity of sunlight. Keep in mind that a cloudy day makes charging slow (probably incomplete) and users in far southern and northern latitudes in winter will have more problems.
Specification
Portable Solar powered battery charger for iPhone.
Dimensions: W:62 x L:50 x D:11 (mm)
Power Input: 5v, 500 mAh
Power Output: 5v, 500 mAh
Part: Solar Panel
Battery: 800mAh rechargeable li-ion battery.
On Board indicators: 4 LED's for charge level indication.
On Board buttons: Power On, Power Off
Price
At a price of US $15 - 20, it's probably the cheapest solar charger for an iPhone. Since I haven't tested this device I can't say whether it is of reasonably good quality at this price. However, I would still recommend it as a backup battery for emergencies.
Additional Information
Do you use own an iPod? Now you can enjoy uninterrupted music without worrying about iPod's battery running out because Ultra Compact Portable Solar Battery Charger will also charge your iPod. Whether you have an iPhone or iPod and no matter what model it is (except for iPod shuffle) Ultra Compact Portable Solar Battery Charger is a great accessory if you are a frequent traveler and want to charge your iPhone or iPod without a computer or power outlet.
Additional Resources
Tips for iPhone users without a computer