Top Ten LG Phone Cases or Covers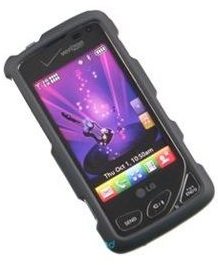 LG Chocolate Touch VX8575 Black Rubber Feel Hard Case Cover (4 out of 5)
If you don't mind the extra bulk that this case gives to your LG Chocolate Touch VX8575 phone and would like to have a rubbery feel when using your phone, then this case is for you. This LG phone case has a high impact durable rubber-feel coating on a plastic case. It snaps on and you can leave your phone in it at all times. Convenient gaps let you charge your phone without removing the case and it also comes with a detachable swivel belt clip. It's also really cheap at around $2.
Premium Durable Hard Designer Snap-on Crystal Case for LG Chocolate Touch 4 VX8575 (4 out of 5)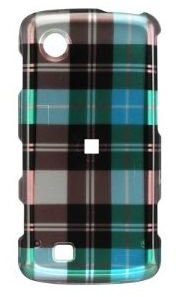 Custom-made for your LG Chocolate Touch 4 VX8575, this premium durable hard designer snap-on crystal case provides great protection for your phone. It features easy snap-on installation that allows for quick usage while at the same time adding beauty and aesthetics to your phone. It is made from quality plastic and comes in a blue plaid design. This protective case is perfect if you want to add visual flare to your phone while protecting it pretty well.
Black Rubber Feel Snap-On Cover Hard Case Cell Phone Protector for LG Incite CT810 (4 out of 5)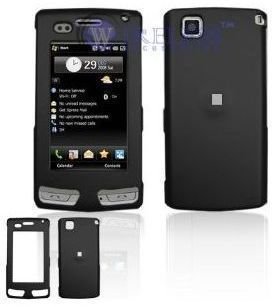 This rubberized protector case is designed for your device. It is constructed with a high quality plastic that also has a rubberized layer for increased protection and grip. It comes with perfect cut-outs that allow you to use all the functions of your device. The rubberized texture also provides great grip so that it does not easily slip out of your hand or off surfaces. This case is compatible with the LG Incite CT810.
Belt Clip Holster Case With Swivel Clip For LG Env Touch VX11000 (4 out of 5)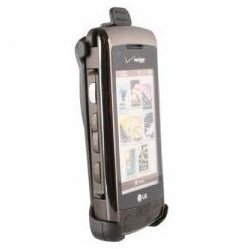 Designed to snugly fit your LG enV Touch VX1100 phone, this holster is manufactured using durable hard ABS plastic. It has a 180-degree, seven position swivel clip that lets you clip your phone safely and securely to your belt, waistband, pocket, purse, or sun-visor. With these features, you get to conveniently and easily use your phone. This case gives you easy access to your phone's ports and buttons.
Rubberized Black Snap on Faceplate Case Cover for LG Xenon GR500 (4 out of 5)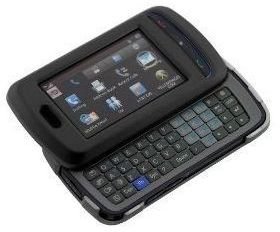 Who says slider LG phones cannot have a decent case? Well, this rubberized black snap on faceplate case cover, made to fit the LG Xenon GR500, is proof that slider phones can also have protective cases of their own despite their irregular form factor. This case features a high-quality hard snap-on faceplate cover with rubber coating. It provides full access to your LG Xenon's ports and buttons and provides ample protection from various potential damages to your phone.
LG enV Touch Voyager2 VX11000 Black Rubber Feel Case Cover w/Belt Clip (4 out of 5)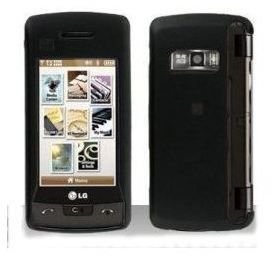 Made with a high impact durable, rubber feel coating, this plastic case for LG enV Touch Voyager2 VX11000 provides high quality protection for your phone. This case snaps on and lets you leave your phone in it at all times. Even when charging your phone, you don't need to remove the case any more. If you're one of those people who love to place their mobile phones hanging on their belt, this case also comes with a swivel belt clip.
You'll find more cheap LG cell phone covers on the next page.
LG EnV3 VX9200 Black Rubber Feel Hard Case Cover w/Belt Clip (4 out of 5)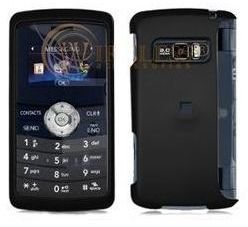 This protective case for LG EnV3 VX9200 is a nice black rubber feel hard case cover that also comes with a belt clip. Like the previous cases on this list, this case also snaps on and allows you to leave your phone in it, even when you're charging your unit. The case provides enough protection from bumps and bruises and ensures that you'll always have your phone in pristine condition.
Transparent Clear Crystal Snap-on Cover Case with Clip For Verizon LG VX9100 ENV2 Cell phone (4 out of 5)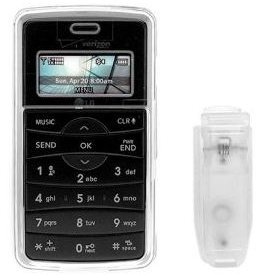 If you have the LG VX9100 ENV2 mobile phone, this protective case was made specifically for it. It's a non-OEM case but good enough to provide protection for your phone since it is made of durable hard, clear plastic material. The case was made to fit your LG phone perfectly and provides easy access to all buttons and features. It also snaps onto your phone and is very easy to install. The case comes with a removable swivel belt clip as well as front and back covers.
Rubberized Light Blue Snap-on Faceplate Case Cover For LG Env Touch VX11000 (4 out of 5)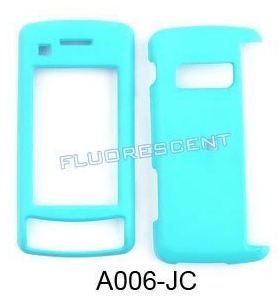 If black is not your thing when it comes to protective cases, this light-blue colored snap-on faceplate cover is the right case for you. It has a smooth rubberized coating and provides you with access to all your phone's ports and buttons as well as protecting your cell phone from various damages. This case is compatible with the LG enV Touch VX11000 phone.
Lg Env3 / Vx-9200 Crystal Rubber Surface Phone Cover Case Orange (4 out of 5)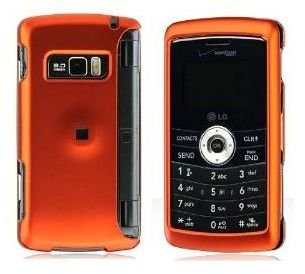 If you have the LG Env3/Vx-9200 phone, this crystal rubber surface cover case is the right one for your phone. Well, as long as you don't mind not having a black case, since this case comes in a funky orange color design. The case protects your phone as well as giving it some personality. It provides protection from scratches and chips that your phone could get due to accidental bumps and falls. The case was reinforced with hard plastic on its front edges, sides and back. It also has openings precisely made for the top and side buttons, charger port/dock connector, headset jack and speaker.
References