It's Time to Accessorize: Top Five Galaxy Nexus Accessories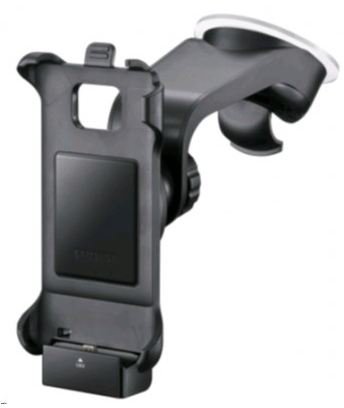 Samsung Galaxy Nexus Vehicle Mount
A big problem when using your smartphone as a sat nav in the car (and why wouldn't you?), is that you need to make sure your phone is kept tightly in place. When you spend that much on a phone, you don't need the worry of what might happen should it fall to the floor of your car – and actually it could become pretty dangerous depending on where it lands.
This vehicle mount can ease your concerns as it is specifically designed to hold the Nexus in place, whether you want it portrait for taking calls, or landscape for giving you directions. It's a really neat little unit that is easy to fix up and you don't have to worry about your phone running out of charge as it sits very comfortably in a charging dock – GPS tends to be a guzzler on the battery so this is really a must. It's not so bulky that it gets in the way, but is reassuring enough that you trust it with your phone. Due to the snug-fit it may be that you need to remove your Nexus case before using it if it's bulky, but the same can be said of most vehicle mounts.
When you think about how much extra a dedicated sat nav unit would cost, this vehicle mount is a very worthy purchase.
Solar Powered Battery Pack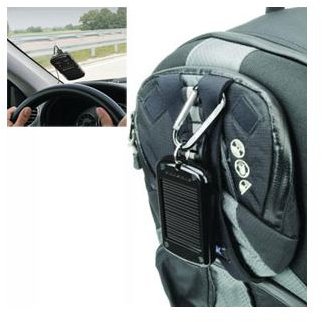 Solar chargers are really coming into their own in the smartphone market as they kill two birds with one stone. On the one hand you are saving on your electricity bills (and doing your bit for Mother Nature), and on the other hand you have a back-up power source should your battery fail you when you are out and about. You really don't have to worry about living some place sunny either, as this pack can be charged by any kind of light and is small and light enough to take anywhere.
So for example you can clip it to a bag to keep it charged as you walk, use the pads to stick to your car windshield to charge as you drive, or just anywhere that tends to get sunny – you can even put it in front of a computer screen to charge. This unit just needs your charger cable to attach to your phone as normal and then it will charge the phone. A series of LED lights lets you know how much power you've got left. It has a 1500 mAh capacity so it won't completely charge your phone, but it is as close as you are going to get. If you need a charge in a hurry then you can also charge it up via a power outlet before you leave the house.
For such a small unit that you won't even notice carrying around, it packs a big power punch.
Multimedia Dock for Galaxy Nexus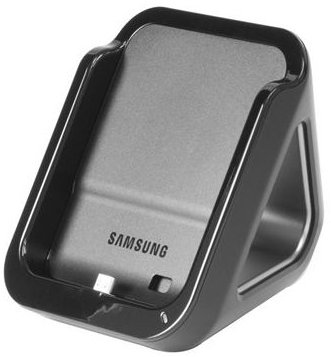 With a sleek and sexy phone, you really need sleek and sexy accessories, and this one has to take the prize in that category. I like it because it's not only designed specifically for the Nexus but because it's really unobtrusive, looks good wherever you put it, and quietly gets on with its job.
Its curved triangular-style design means that you can stow your phone in the dock to be charged in portrait mode on your desk, bedside table, or wherever you choose, or you can do a switcheroo and lay it down in landscape mode too. It's really minimal in terms of fuss and cables, while giving your phone a nice place to sit – you charge your phone everyday so why not make sure it's safe as you do so?
It's also really handy to hold your phone as you cook in the kitchen – use it as a recipe book and to take hands free calls – or on your nightstand as an alarm clock. There's really nothing not to like about this – it does what it's supposed to and looks good at the same time.
Samsung WEP850 Bluetooth Headset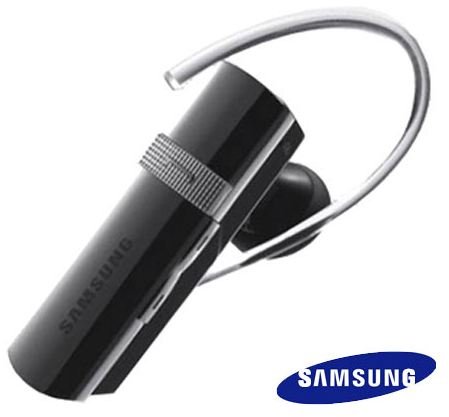 It can be really hard to find a decent Bluetooth headset, and they are too expensive to keep trying out different ones. I picked this one as not only is it a Samsung branded product, the gloss black design really does complement the looks of the Nexus well. It's a mid-high price range option, but if you travel or work out a lot, then I don't need to tell you how useful one of these headsets can be. This might also be a good place to point out that iPhone users aren't the only ones to have a virtual assistant (Siri) at their beck and call as there is Vlingo, Android Voice and plenty of other options on Android too; so this gives you even more reason to love this headset.
If you are likely to wear your headset for any length of time you probably start to feel uncomfortable or even remove it, but this one is really lightweight and comfortable as well as offering clear audio on both sides. As with any Bluetooth headset worth its salt, this Samsung option also has background noise cancellation as well as echo cancellation so wherever you are the call quality should be good.
Battery Charging Stand & Travel Charger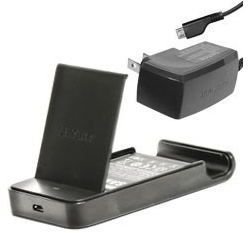 As good value accessories for the Galaxy Nexus go this is probably the best one to go for. You get a neat little charging stand, a spare battery, and a travel charger all in the one pack – it's Samsung branded too. This isn't a dock type charging station, rather just a stand for your phone that you can use while the battery is charged separately; you can use the charger to charge your phone as well though.
Although this is obviously designed for a travel scenario with its compact form, travel charger and spare battery, it looks good enough for everyday use too. A spare battery would set you back a fair bit, and the extra you'd need to shell out for this accessory is well worth it. Another bonus for me is that the stand is a generous size so you shouldn't need to remove a case that you might have on your Nexus.
Works well as a stand to flip your phone over into horizontal mode and use as an alarm clock when traveling too. An all-round great accessory.
Obviously the best Nexus accessory for you depends on the way you are going to use your phone, but if you only want to purchase one then the charging stand and travel charger with spare battery would be my choice – a spare battery is always a wise investment.
If there are any other accessories that you use with your Galaxy Nexus that you couldn't live without, then please let us know.
References