Top Picks for HTC Arrive Accessories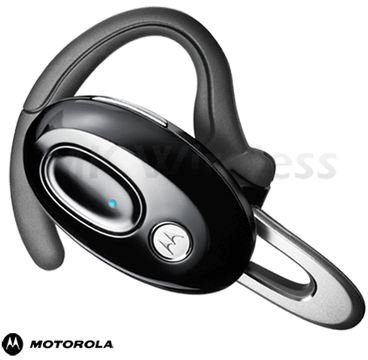 The HTC Arrive is a superb smartphone with tons of features to its design. There are, however, a few functions that need a little tweaking and enhancement. So we decided to round up some very cool accessories to work with the HTC Arrive to accommodate for features that need a little boosting. These HTC Arrive accessories will improve and expand all your media related experiences on your smartphone plus optimize your in-car journey and much more.
Motorola Bluetooth Headset
There are a bunch of Bluetooth headsets on the market, but with a top brand like Motorola and a pretty smart
construction, this accessory is sure to provide the highest level of Bluetooth connectivity technology has to offer. With two built-in high frequency microphones, a high capacity battery and dynamic noise cancelation technology, users get crystal clear audio, five hours talk time, ten days stand-by time and a whopping 33 feet wireless range.
It boasts a miniature, lightweight and ergonomic design to give superb comfort for hours at a time, so you can wear this accessory all through the day for as long as you want. Also, you get automatic volume control, reversible ear hooks plus the convenience of an indicator light to display its connection during use.
iSound Ice Crystal Clear Compact Speakers
No these aren't ice cubes but they sure do look a lot like it. Made from specialized crystal-like, plastic material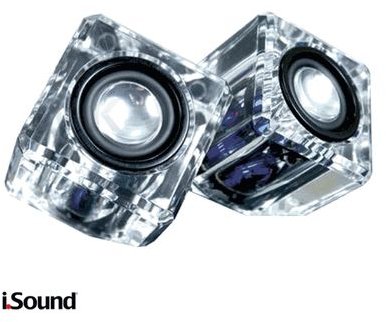 these iSound Ice Crystal Speakers are constructed to resemble actual ice cubes with the addition of innovative mood lighting technology that lights up when playing music.
Even though the HTC Arrive is a great music device it does fall short, in that it lacks high quality speakers. With an easy connection to these iced out speakers, you get a whole new level of sound on your handset. They have built-in high-capacity speakers that will deliver premium sound quality through the compact and miniature design.
Also, you will be happy to know this purchase includes a unique traveling case – check the references for the direct link to purchase online.
Vehicle Mount Charger
To add to our dynamic list of HTC Arrive accessories, this attractive Vehicle Mount Charger is one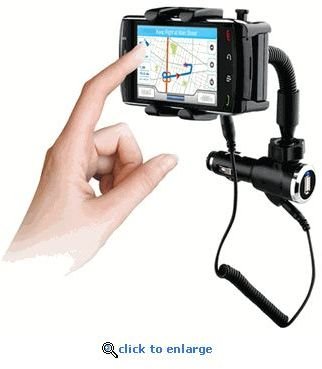 of the popular types among its kind. What's great about this accessory is its compact, unobtrusive design plus it has loads of practical features. Its construction facilitates a flexible 360 degree rotational head for a perfect view of your device, a rotation locking system, quick release push button, flexible goose neck design, and padded arm grips for a comfortable and firm hold of your HTC Arrive smartphone.
This Vehicle Mount plugs into the lighter adapter of the car, which allows for continuous power during travel. There is an additional auxiliary USB charging port so you can charge an additional phone or device at the same time. The kit includes micro and mini USB tips plus an iPhone tip to pump up its versatility.
The overall construction isn't too cumbersome as this can be quite distracting and can even obstruct your view of the road – you will find each of its components has a sleek, slimming style.
Naztech Emergency Back-Up Battery
Another feature that can do with some boosting is the battery power of your HTC Arrive. This Naztech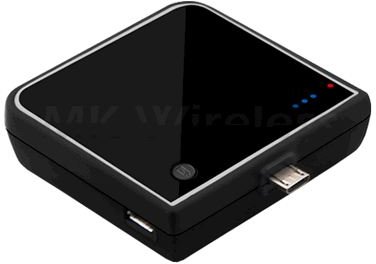 Emergency Back-Up Battery has a 1900mAh power capacity to extend the charge on your smartphone in no time. It has a convenient design that allows for a seamless insert in your phone without wires and without compromising the use of the phone.
It has universal compatibility to work with any other micro USB device, so you can switch it up to work with other important devices conveniently, and especially during an important business trip. It is lightweight and compact in size so as not to add too much of a burden when installed. Also, you will see it integrates smart LED indicators to display when the phone is charging and the remaining battery life.
Kingston Micro SD Card & USB Micro SD Reader
Here is one of those accessories you just can't do without, which is perhaps why it is compatible with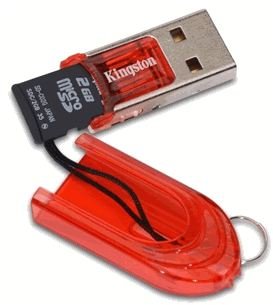 an extensive list of other smartphone devices. This handy Kingston OEM device has dual functionality, complete with a 2 GB micro SD memory card and USB micro SD reader. Simply connect this unit to your HTC Arrive and see how you can expand your music library, add more movies, save more pictures, video clips, ringtones and much more.
This accessory is of a very miniature design; it has a handy cover casing and key ring attachment to optimize its carriage and safekeeping. You will see it is highly portable with its lightweight and slender construction, but be careful it's an easy item to lose.
References