Find The Best HP Pre 3 Cases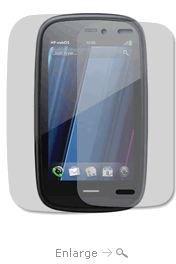 Sheltering Your Pre 3
The Pre 3 was only recently released and as such the cell case manufacturers have not yet had time to flood the market with a plethora of cases or accessories for the HP Pre 3. So until we are able to find a bunch of specific cases, we will be looking at a list of those that are compatible and protect well. Also, purchase links will be provided in our reference section in case you find you are attracted to any of the cases listed and are interested in buying.
Skinomi TechSkin™ HP Pre 3 Skin Protector (5 out of 5)
The same material used to protect luxury cars, military aircraft and space shuttles has been modified into one the more efficient protective solutions to your smartphone. A barrier against scratches and dents, this skin offers clear protection and is virtually invisible, allowing full use of the features of your HP Pre 3. Protection is offered in two layers; the first layer has the "no orange peel" effect while supplying UV protection for anti-yellowing. The second layer acts as a puncture-resistant skin to protect the device against damage. Complete with an installation kit, the skin has "self-healing" capabilities that remove scratches and keep the skin looking new. The HP Pre 3 Skin Protector is ideal for top-of-the-line protection and can be purchased for $19.95.
PDA Skins™ Horizontal Organizer for HP Pre 3 (4 out of 5)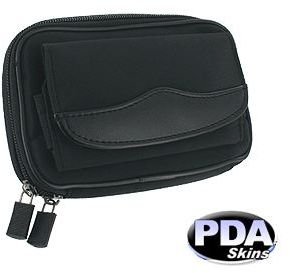 This case, available in top grain leather and microfiber, is efficient for carrying your HP Pre 3 as well as credit cards, money, pens, passports and even has a mirror on the money insert. Although too bulky to be strapped on the waist and carried comfortably, it has its pros in that it can instead be used as a carrying case for your daily needs and can even be described as a 'mini-purse', and may be the ideal choice for female users especially. Equipped with carrying straps and bag latches, it can be worn fashionably in the style desired by the user. A front pouch for the HP Pre 3 ensures that there is no hassle in withdrawing the phone. You can purchase one of the PDA Skins Horizontal Organizer HP Pre 3 cases for only $34.95.
Nite Ize® Cargo Clip Case for HP Pre 3 (5 out of 5)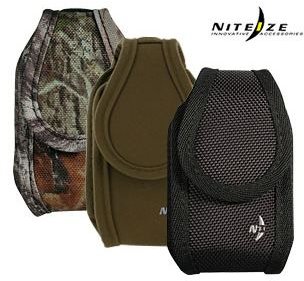 Featuring elastic side panels, Velcro closure, an interior section to store credit cards, identification, money and other items, the Nite Ize case can be strapped onto the belt as it is equipped with an on/off super-flex clip feature at the back. Rotating a full 360 degrees, it locks into 8 positions and this ensures your comfort. The rugged design of the case adds a fresh look, and if the phone vibrates there is no fear of it sliding off the table, since the material provides the extra friction. The case even carries a small elastic band to carry your Bluetooth headset. The Nite Ize Cargo Clip Case can be purchased for just $12.95, which was slashed from $15.95.
Overboard™ Waterproof Case for HP Pre 3 (5 out of 5)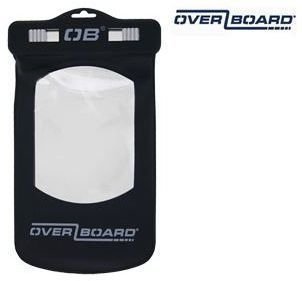 The Overboard Waterproof Case is ideal for protecting your HP Pre 3 against the elements as well as accidents such as spills and floods. Whether you are at the beach or caught in the rain, this soft matte case with transparent frontage and tight seals can keep your HP Pre 3 dry and free from dust and sand. For those who work in areas where electronic devices can be damaged easily, this case is the ideal for your HP Pre 3. Calls can be made and received while the phone is in the case, and most phones are able to float if accidentally dropped in water. The design of the case allows you to still be able to utilize your touch screen so that you can still make and receive phone calls without removing it. This can be purchased for $24.95.
Golla™ Grape Pouch for HP Pre 3 (4 out of 5)
For those with a passion for fun and trendy designs, the Golla Grape Pouch is the case for you. The colorful patterns are done on soft, durable material that may seem flimsy, but will actually help your device to withstand jolts and bumps. This HP Pre 3 cushion also has many carrying options made possible by a large, sturdy D-ring attached to the top, which can be removed if so desired. With pockets for carrying items like a Bluetooth headset or cash, the pouch can be attached to your belt loop or belt strap and a lanyard is also included. With a large Velcro flap to ensure the phone's safety, this pouch can be purchased for $16.95.
References
PDA Skins™ Horizontal Organizer for HP Pre 3, HP Pre 3,http://shop.treonauts.com/pda-skins-horizontal-organizer/4A80A630.htm

Nite Ize® Cargo Clip Case for HP Pre 3, HP Pre 3,http://shop.treonauts.com/nite-ize-cargo-clip-case/4A25A5439.htm

Overboard™ Waterproof Case for HP Pre 3, HP Pre 3,http://shop.treonauts.com/overboard-waterproof-case/4A104A7226.htm

Golla™ Grape Pouch for HP Pre 3, HP Pre 3,http://shop.treonauts.com/golla-grape-pouch/4A193A5341.htm

Skinomi TechSkin™ HP Pre 3 Skin Protector for HP Pre 3, HP Pre 3, http://www.skinomi.com/hp-pre-3-skin-protector.html