The Motorola XPRT Accessories You Need in Your Life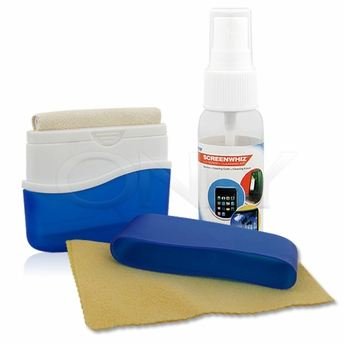 Accessorize your Motorola XPRT
The Motorola XPRT is a sleek Smartphone designed to help users manage all aspects of their lives, both professional and personal, from one device. The XPRT gives users what they want from a smartphone with enhanced corporate productivity and security features to ensure it meets the right standard. To enhance the Motorola XPRT experience, there are accessories available that will allow you to better enjoy the features and benefits of your device. Below lists of some of the best available accessories for the Motorola XPRT. Take a look at them and get the ones that you need for your Motorola XPRT, you can visit your local dealer or you can access those particular items via the purchase links in the reference section.
Motorola XPRT ScreenWhiz LCD Cleaning Kit (5 out of 5)
When you obtain a new phone, you will want to protect your investment by further investing in cases and cleaning products. Among the first set of accessories that you buy, there should definitely be a screen cleaning kit that will relieve your screen of smudges and fingerprints without leaving any residue. With that being said, the Motorola XPRT ScreenWhiz LCD Cleaning Kit is a solid choice for the sale price of only $9.99.
Motorola XPRT Screen Protectors (5 out of 5)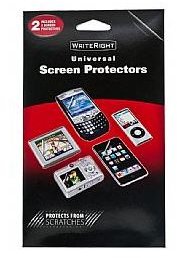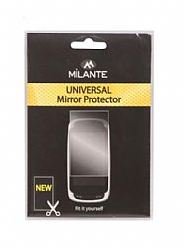 Like I always say, if you own a touch screen mobile phone, ensure that you get a screen protector within the first week of ownership. I am not a fan of touch screen phones, because my sweaty fingers and touch screens don't work out too well, so I tend to use a stylus. The problem is that the constant nudging of the stylus is not ideal for the bare screen of your mobile and the fingerprints and grime from your fingers are not welcomed either. Therefore, a screen protector is necessary if you want to be able to have the same quality functionality of your touch screen in the oncoming months. I have decided to not select one specific screen protector, but to lead you to where you can make your own choice.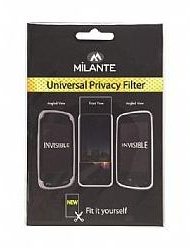 The fact is, you can opt for a simple protector that does its job and nothing more, or you can opt for one of those other screen protectors that provides privacy as well. Some screen protectors reflects a mirror-like image for persons viewing it from afar and others will seem completely black if viewed from an angle. In essence, if someone is trying to peep at your screen from an angle or over your shoulder, they will have a hard time trying to get into your business. Find the link for these screen protectors in the reference section, they range from $9.99 to $14.99
Capacitive Touch-Screen Glove (3 out of 5)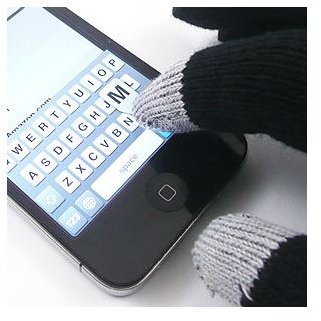 The capacitive touch-screen glove changes how wearing gloves and using touch screens works. It allows effortless tap, scroll, flip, type and draw on a touch screen, all while you keep your hands warm and cozy. Unlike a stylus, you won't need to carry or hold anything. The index finger and thumb of the glove enable touch screen usage so you can enjoy the same functionality as if you were using bare hands, with ease. All touch-screen functions are enabled included tap, scroll, flip, flick, double-tap, typing, drawing and multi-touch pinching and zooming. This one size fits all design includes a pair of gloves and each glove fits either left or right hand. You can purchase the capacitive touch screen glove for $16.99.
Motorola In-Ear Stereo Headset EH25 (Original) (4 out of 5)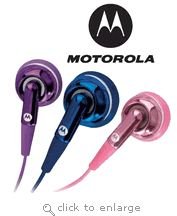 The Motorola in-ear stereo headset EH25 (original) allows listening to your media or calls. This headset sports an attention grabbing distinct design, with sleek and discreet in-ear styling. It offers enhanced deep bass, support for calls, stylish design and a customizable fit. The noise-isolation feature helps quiet background clamor, making it easier for users to hear and be heard. Features of the Motorola In-Ear Stereo Headset includes: modern look and feel you will love, enhanced bass performance, in-ear design providing noise isolation, customizable fit for comfort during long use, discreet, lightweight microphone and also includes a carry-case and two distinct sets of ear-tips. You can purchase the Motorola in-ear stereo headset EH25 (original) for $49.99 regular price and $24.95 sale price.
Motorola USB Power Pod - Original (OEM) (5 out of 5)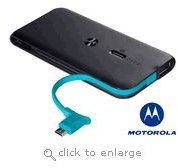 I know this looks like a Motorola XPRT case, but it is actually a Power Pod. The Motorola USB Power Pod offers a convenient portable charging solution for your device. This Motorola power pod allows you to charge two devices simultaneously and charge USB-compatible products. The portable charger contains automatic shut-off features when devices are fully charged. Carry this around to always keep your device charged. The Motorola USB Power Pod: charges two devices simultaneously (USB-compatible), has an eco-friendly feature, shuts off automatically when device is fully charged and is a compact and lightweight design. You can purchase the Motorola USB Power Pod Original for $59.99 regular price and $49.95 sale price. You may consider this to be on the pricey side of the Motorola XPRT accessories list, but it has good reason to be there.
References