Enhance Your HTC Evo's Functionality With the Best HTC Evo Accessories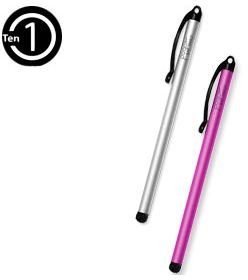 Advance Your HTC Evo 3D
The HTC Evo 3D phone is indeed in a class, all on its own. The first of its kind with such 3D capabilities, no glasses required. With its 1.2GHz dual core processor and its qHD display, there is no mystery why this phone is so superbly reviewed. Not only is the HTC Evo 3D affordable, but there are also many affordable accessories available for it to increase its allure. Some of them are as follows:
Ten One Design Pogo Sketch for HTC EVO 3D (5 out of 5)
This stylus, with its detailed graphics, will make a very daring fashion statement when paired with your HTC Evo 3D. Its soft tip allows you to glide along your screen with ease, and without fear of damage. It is conveniently sized so it can fit wherever you would hold a pen or a pencil, which means easy storage for everyday or out-of-town travel. It is light weight, due to the fact that it is made from aluminum alloy. It is also perfectly suited because of the comfortable hold, which allows it to be used with gloves and the altering length of nails.
Jabra BT2080 Bluetooth headset for HTC EVO 3D (5 out of 5)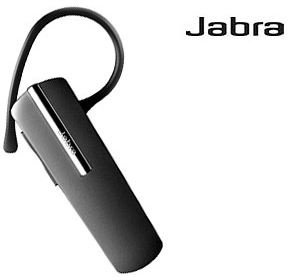 This HTC Evo 3D accessory, with its Bluetooth 2.1 simple pairing capabilities, allows for a hassle-free operation alongside your HTC Evo 3D phone. This Bluetooth headset can also inform you of your battery status with two (2) intuitive and clear LED's on the back of the headset. It also shows your connection to your HTC Evo 3D. This headset is not only built for convenience, but also built for comfort, with its weight being only 84g, and its covering of soft Jabra Eargels, which allows you to wear it without the earhook, depending on what suits your comfort. This Bluetooth headset is currently priced at USD 29.95. It is equipped with its own on and off button that allows you to save battery when it is not in use, but you can rest easy knowing that it will still provide up to 6 hours of talk time before needing to be charged again.
Smartphone Experts Micro-USB Car Charger for HTC EVO 3D (4 out of 5)
This convenient bundle of wires will become your best friend. This charger is not only portable for your HTC Evo 3D's battery needs, but it is also very compact. It can slip into your bag or pocket. So you'll always have the comfort of knowing that if your phone happens to die in your car on the way to work, your car charger will be right there to revive it. This very convenient device goes for only USD 9.95.
Smartphone Experts Microfiber Cleaning Cloth for HTC EVO 3D (5 out of 5)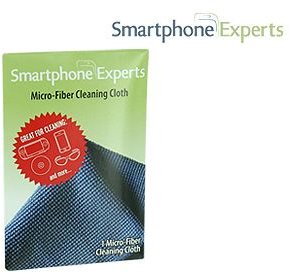 Have you ever had the most disturbing smear on your HTC Evo 3D's screen and had nothing to clean it with? Well now there's a non-scratching cleaning cloth made especially for that purpose. This microfiber cloth is lint free, so nothing can attach to the cloth and scratch your screen. This cloths material is so phenomenal; it cleans without soap or water. Yet it can be washed with soap and water, because this cloth is also re-usable. Think about getting one even if you bought a case for your HTC Evo 3D that is equipped with a screen protector. This microfiber cleaning cloth goes for the affordable price of USD 4.95.
Smartphone Experts Desktop Stand for HTC EVO 3D (4 out of 5)
The HTC Evo 3D plays videos and movies in three dimensional viewing, so there is no wonder why this phone needs a stand. Theoretically, who wants to watch a 2-hour movie while holding a phone? Many people wouldn't, unless they have a high tolerance level. With that in mind, you can see the need for a stand, and this is the quality choice. It has a leather exterior made of real leather, not leatherette. It is small and lightweight, and also comes with an easy folding feature for easy transport. This convenient and necessary accessory goes for USD 14.95.
Dane-Elec 2GB microSD Card for HTC EVO 3D (4 out of 5)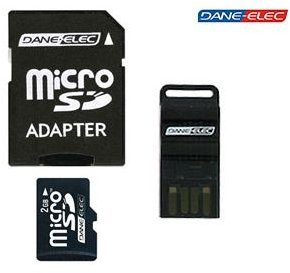 This storage device allows you to have 2GB of additional storage for your HTC Evo 3D. It is not for small files, which your phone can easily accommodate, it is more so for media-rich files such as music, videos and photos. Along with your media card you receive a standard size SD card adapter and a micro-SD USB adapter. Your HTC Evo 3D memory card can be used in any device, including a camera, a laptop or another smart phone. This convenient accessory can be yours for the low price of USD 9.95.
References