Five Must Have HTC Incredible 2 Accessories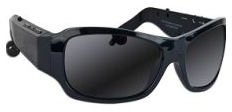 There are tons of accessories that you can get for the Droid Incredible 2, many of which have universal capabilities that are compatible with a wide range of other cell phones and devices. Here, we take a look at some very interesting pieces to enhance certain features of the this incredible smartphone while improving the way it works for us so that we can have a better, more convenient and hassle free day.
If you like any of these HTC Incredible 2 accessories, you can explore the purchase links in the references section at the end of the article for more information.
Tri-Specs Zeiss Lens Bluetooth Eyewear
If you're looking for an eccentric and stylish accessory for your HTC Droid Incredible 2 then you will
love the Tri-Specs Zeiss Lens Bluetooth Eyewear. It has built in MP3 and phone controls, plus retractable stereo in-ear buds to make its overall operation that much cooler. This accessory has all the elements of any ordinary shaded eyewear, but with dynamic functions to create the complete wireless mobile audio experience, including headphones, and Bluetooth wireless connectivity.
Users can pair a cell phone or music player and switch seamlessly between the two modes when wearing this accessory. The built-in microphones have advanced noise-eliminating technology for a clear, uninterrupted listening experience. Also, it has a rechargeable battery that can be charged via its micro USB interface, and includes an AC to USB power adapter so you can charge it from pretty much anywhere.
Bluetooth Stereo Headphones W/ FM Radio
It's always best to get an accessory with as many features as possible and that's what you get with this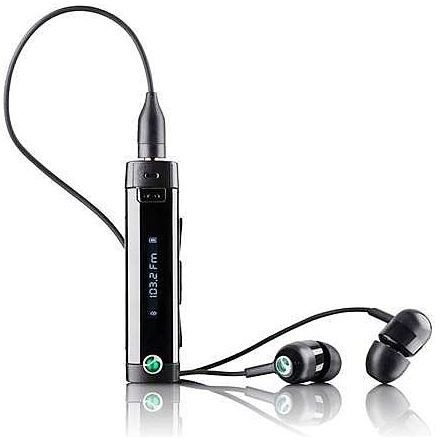 Bluetooth Stereo Headphones and FM Radio. With a quick disconnect from the FM radio mini unit, this versatile headphone can be plugged into your HTC Droid incredible 2, any Sony Ericsson mobile phone or Bluetooth compatible handset. It is designed so that it can connect to two wireless devices simultaneously and with multipoint support, to allow access to files from Bluetooth equipped devices, your PDA and so on.
With this accessory, you also get terrific audio performance, clear sound, deep bass and built-in noise cancellation microphones. The unit includes a call answer key, OLED display and all the necessary elements to stream high quality stereo sound, whether you're listening to music or having conversations during calls.
Plantronics Voyager PRO Bluetooth
Convenient, smart and chic are just a few ways to sum up this HTC Incredible 2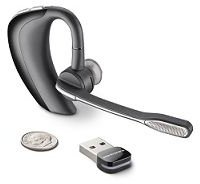 accessory. While in use, you can automatically answer calls, transfer calls between your cell phone and headset, lock the call button and experience dual-mic audio with noise cancellation – this will deliver terrific speech clarity so you get the best possible audio quality.
It also has multi-device connectivity to let you manage both PC and mobile phone calls and comes with a Bluetooth mini USB adapter that can stay in your laptop port so you are always connected. You will find that there is an integrated A2DP that lets you listen to streaming media, including your favorite songs, podcasts and turn-by-turn navigation. There is even enhanced voice alerts that will announce the remaining talk time, connection status, battery level and when the mute function is engaged.
This Plantronics Voyager Pro Bluetooth device has what is called advanced WindSmart technology, which provides three layers of wind protection, so whether you're driving with the windows down or running through the park, this device will stand up to any wind pressure. The battery power lasts up to 6 hours for talk time and 5 days for standby time.
Rubberized Face-In Force Holster Belt Clip
Not a fan of cases? No problem, this Rubberized Face-In Force Holster Belt Clip is a quick and easy way to optimize the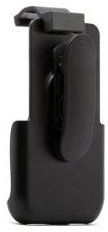 carriage of your phone while keeping it safe and secure. With an overlapping formation along the side edges and an easy release clip at the top, this accessory grabs hold of your phone in one effortless snap. It has a durable spring clip in the back to securely attach to a belt, bag, pocket etc. whether in a vertical or horizontal position and even several other angles if preferred.
It has a face-in design, which when combined with a protective film that is lined inside, shields the screen of your phone from scratches and exposure to outside elements. It has a rubberized texture on the outer surface that gives it a smooth feel, plus you get a lightweight design, which is easy to handle.
ScreenGuardz + HD Screen Protector
Made from hard PET film, similar to the actual material that the screen of the HTC Droid Incredible 2 is made of,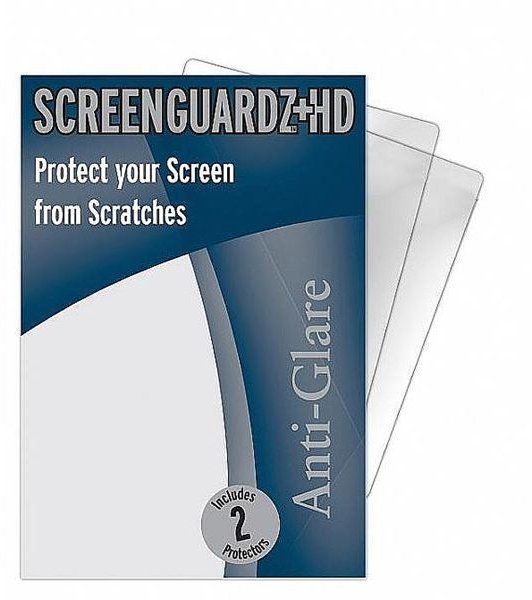 these ScreenGuardz are tough against scratches, scrapes and marks on your phone. These screen protectors are micro thin with anti-glare properties that are custom cut and shaped to fit the screen of the HTC Droid Incredible 2 exactly.
The ScreenGuardz are administered with a mild adhesive; it's easy to apply and remove and is guaranteed to not leave any messy residue on the screen when removed. They are long lasting and will stay intact for a long time, even after repetitive wear and tear.
References
Image Credit – Images courtesy of the respective retailers.