Top Picks for Motorola XPRT Cases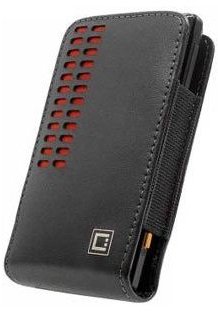 The Motorola XPRT exudes professionalism through every inch of its construction; it is one of the few smartphones out there that has a considerably large screen combined with a keypad and still manages to boast a sleekness about it. So finding just the perfect case is crucial. Take a look at this round up of Motorola XPRT cases; see how they allow you to enjoy the signature features of the Motorola XPRT and more.
Cellet Bergamo Leather Case Red Black
See how you can get quality and style in an affordable way with this Cellet Bergamo Leather Case.
The design is quite simple, which makes inserting and removing your smartphone effortless. Even though the case doesn't have a cover strap, the expandable sides and leather interior will keep the phone snug and secure inside without the increased possibility of sliding out. It's made from genuine, fine leather with decorative accents to give it a pop and uniqueness. It showcases the Cellet logo on the front and has a perforated patterning to one side with an attractive red under layer.
Ultimately this case is a great shield against scratches scrapes and dings – also, the strong, high-quality leather is a terrific impact absorber. It features a slot in the back to accommodate two different clips: a fixed spring clip and an optional swivel 360-degree adjustment clip, for the most optimized carriage. The clips are completely removable for those who dislike clips and a bulky looking case.
Black Protective Rubberized Crystal Hard Case Cover
If you're looking for a case that looks great on your Motorola XPRT and offers simplicity to get the best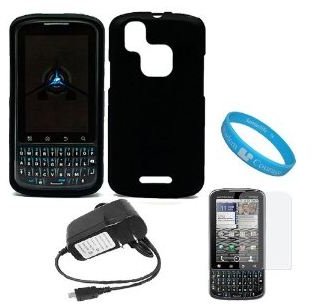 most efficient use, then this Black Protective Crystal Hard Case should interest you. It is simply a frame to cover the entire phone with the exact cutouts for the camera, charger, headset jack, screen and keyboard of the phone. This purchase comes with a screen protector to shield the screen from scratches and scrapes, so in all you pretty much get 80% coverage and protection. This case has a soft outer surface that is created from its rubberized finish, which feels great in your hands while texting, taking calls and so on, plus it has terrific slip free properties to avoid sliding off certain surfaces.
Note: If purchased from the retailer listed below in the references, you will find this case's purchase comes complete with a clear screen protector + rapid travel wall charger & a terrific SumacLife TM Wisdom Courage Wristband.
Vertical High Grade Leather Case Black
The intricate detailing of this Vertical High Grade Leather case makes it a high quality accessory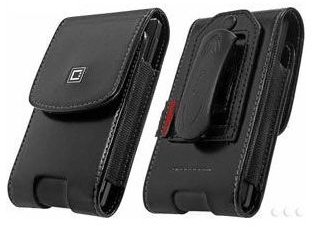 that is durable and strong. It is made of premium semi-glossy finish leather and constructed with sturdy stitching all over. The interior is lined with leather as well and incorporating a removable spring belt clip and option belt loop in the back to optimize the way it is carried. This case makes a secure enclosure for your smartphone too, with expandable sides and the assurance of a complete magnetic cover flap; your phone isn't going anywhere.
The case is compact to give a slender and slimming cover that will not add bulk or excessive weight. It's a great choice for the professional looking for an executive style and with this purchase at Amazon you save over $20.00 by paying only $8.99 (see references).
Solid Ivory White Hard Protector Case Cover
Not the most practical color, but this white hard protector case is a superb guard to protect your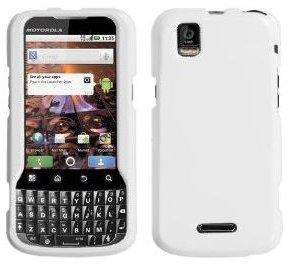 Motorola XPRT from cosmetic blemishes and accidental falls. It is made from a durable plastic material and comprises two sections that snap together to cover the entire back and front rim of the phone. Due to its design, the case appears to minimize the size of the screen, however it is expertly constructed to allow full access to all the controls and ports of the phone, including the volume, side buttons, camera lens, charger ports and speakers.
The case is lightweight and stores easily in your pocket or purse. There's no accommodation for belt clips, removable kickstands and such, making it a sleek, slender design and smart choice among Motorola XPRT cases.
Sleek Case Cover - Micro-USB Charging Cable & Accessory Bag
Are you the compulsive multi-tasker, always bumping and accidentally dropping your phone? Well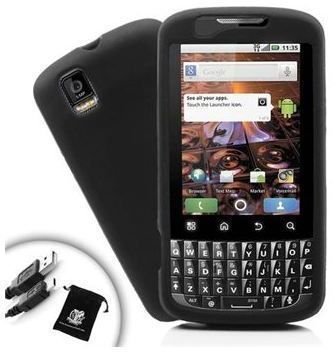 , this is the case for you. It is made from high-density TPU material that can withstand hard-hitting impacts and other surface damage, including scratches, dents and scrapes. The case is somewhat supple, which makes it easy to install and remove and you can enjoy a nice, smooth feel during its use.
Once installed, you will see that this sleek design provides a custom encasing for the Motorola XPRT and has all the exact cutouts for the charging port, speaker, camera lens and so on. It creates a slim fitting enclosure without adding bulk and has a slip-resistant finish that provides easy, comfortable handling and prevents skidding and slipping.
Note - Included in this purchase are extra accessories, you get a micro-USB charging cable and accessory bag to help give you a hassle-free experience.
References
Image Credit – Images courtesy of the respective retailers.