Best Waterproof Cell Phone Cases: Protect Your Phone From Water Damage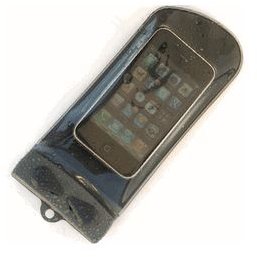 Keeping Your Phone Dry
Waterproof cell phone cases are generally universal and are made to fit almost any type of cell phone. But with the general evolution of cell phones over the past years and months, there may be a few water proof cell phone cases that are made to fit certain types of phones, although not necessarily a particular model. For instance, you will find that some of these cases are made to fit iPhones and similar touch screen devices, while others are made for flip phones or the BlackBerry and PDA type phones.
This round up will ensure that there are water proof cases to fit any phone you have – even some of those unusually big or small cell phones. Additionally, these cases are generally able to float and are provided with a strap for carrying; therefore, you will have no problem carrying your phone into large bodies of water, like the beach or the pool as long as you do not go beyond a certain depth.
Waterproof Phone Case for the iPhone and other Phones up to 5" (5 out of 5)
This waterproof case can be used for iPhones and other cell phones that measures up to 5 inches in length. While this case is installed on your cell phone you are still able to make and receive phone calls and utilize your touch screen. The case protects your phone from water damage up to 15ft deep and you are provided with a carrying cord that can be adjusted to suit you. You can carry it around your neck while swimming or attach it to your waist. iPhones, Droids and similar new age phones are made thin, but not necessarily lightweight; therefore, the phones may not float in the case, but it definitely won't get wet. You can get this waterproof case for $30.00.
Kwik Tek Dry Pak Multi-Purpose Case (5 out of 5)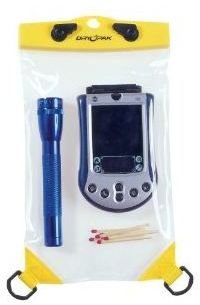 This case is not only waterproof, but it also protects against water, dust and sand, so those days at the beach will not be a problem for you and your cell phone. No need to leave it on the shore as you are completely protected against water damage and you can even put some of your other items in this case, such as your digital camera or even your Kindle. This is a little more than a waterproof case for your cell phone and it can be bought for the low price of $9.38.
Dry Pak SMALL Cell Phone Case (5 out of 5)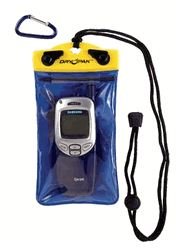 If you have a small phone that you want to protect from possible water damage, then this is the case for you. The case measures, 6 inches by 4 inches and is clear so that you can take pictures from within the case if your phone has a camera. You can even try taking a few pictures underwater if your cell phone's camera is any good. These small waterproof cases can be submerged up to (or should I say down to) 15ft and comprises lock clips that are made to keep the water out, as well as dust and sand. Even though the case is transparent, it is made from a durable material that is hot and cold resistant and a lot stronger than vinyl. You can even put your digital camera in the case when your cell phone doesn't need it, as long as your camera is not wider than 6 inches. This case will float, so if it gets away from you at the beach or in the pool, it will float on the water and the yellow clips will allow you to spot it easily. This small Dry Pak case actually costs $30.00, but you might be able to find it cheaper elsewhere.
Waterproof Flip Phone Case (5 out of 5)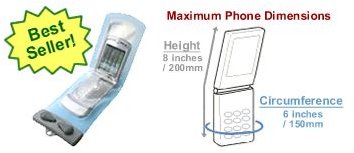 Most waterproof cell phone cases are made for bar phones because it is easier for them to be considered universal that way, but what about those flip phone owners that adore their phones and do not wish to lose them to water damage? This cell phone case is for you. This waterproof case has been made specifically for flip phones where each side of your phone has its own protection and the case will open and close the same way your phone does. Therefore, you will not need to remove the phone from the case to use it, nor do you need to have the flip open all the time. You will be able to utilize your cell phone the same way you would have done minus the case; calls can still be made and voice quality will not be affected. The case will float if dropped in water and it will protect your phone completely for up to 15ft or 5 meters. It is considered a best seller by the retailer and you can purchase this Aquapac waterproof case for $39.99
Waterproof cases for Android (5 out of 5)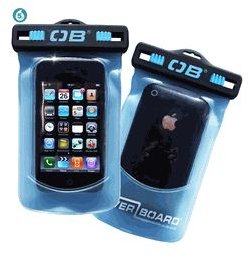 This waterproof case is best used with Droid phones and is ideal for those who are also thinking of going green. The case is constructed using environmentally friendly materials (Poly Urethane) and is made to seal tightly. The front of the case is clear so that you can still use the phone while it is in the case, and a clear window is constructed in the back so that you can also use your phone's camera. This case has a waterproof rating of 5, which means that it can actually withstand submersion of up to 19ft – 4ft more than our previously reviewed cases. It also helps to protect against dust and sand and can be bought for an even $30.
OtterBox 1000 Series Waterproof Case (5 out of 5)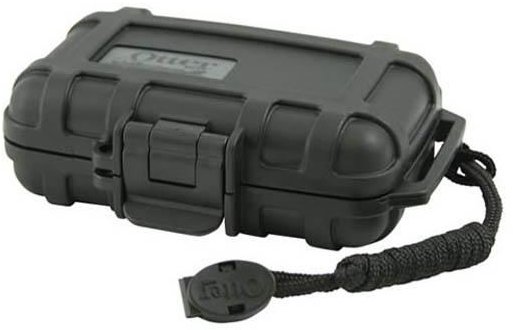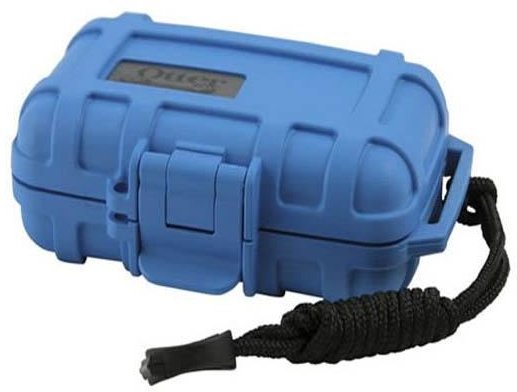 The Otterbox is a popular brand when discussing strong and durable cell phone cases, so it is safe to say that if they make a waterproof case then the chances of it being a good case are pretty high. The 100 series Otterbox waterproof case is not only waterproof, but crushproof as well – even though it is tough, it is still light enough to float. You will find that you may use your Otterbox waterproof case to store things other than your cell phone, because it is submersible up to 100ft and is solidly made. You can use it to hold your wallet and your keys as well; the only con about this case is the fact that you would have to take your phone out of it to make or receive a call. You can get your Otterbox waterproof case for only $11.49
Overboard Waterproof Smart phone Case (5 out of 5)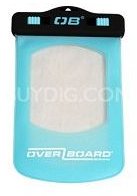 The Overboard waterproof smartphone case allows you to have full function of your phone while protecting it from water, dust and sand. The front is made transparent so that you have full use of your screen to make calls and browse, and LENZFLEX in the rear so that you can still take your pictures. This Overboard waterproof case is ideal for BlackBerry owners, or almost all phones that are made within this generation such as the iPhone, HTC and others. This is also a class 5 rated waterproof case and can also be safely submerged up to 19ft. Most phones will float in this case, but if your phone is heavy you should probably test it before you go into large bodies of water and lose your phone. This waterproof case is also a good choice if you are trying to be environmentally friendly as it is made from TPU – Thermoplastic Poly Urethane which is biodegradable. The Overboard can be bought for only $24.95
Reference
Image Credit: Attributed to the above manufacturers and retail sites via the given purchase links.