Great HTC Freestyle Accessories: Top Options Revealed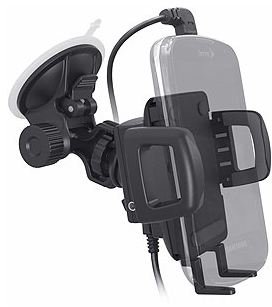 Push your HTC Freestyle to the next level with these dynamic accessories. See how you can boost power on the go with a versatile backup battery charger or improve and multiply the sound quality with a wireless waterproof speaker plus much more. This round up lists some of the best HTC Freestyle accessories that look chic and guarantee superb performance, check them out.
iGrip Mini Traveler Charging Dock
A great way to get the best use out of your HTC Freestyle while driving is with this iGrip Mini Traveler Charging Dock.
It allows for Bluetooth, hands free operation including usage of the GPS navigation or listening to your favorite playlist. It comes complete with a charging USB cable to keep your phone fully powered up during those lengthy trips.
The iGrip guarantees a secure and comfortable grip of your smartphone; it attaches to the windscreen through a strong suction mount and includes a self-adhesive disc that allows you to install to the dash or center console as well. It has a resourceful swivel-top design, which enables users to quickly adjust viewing angles and switch between portrait and landscape positions. The iGrip also features a dual output power adapter with a USB adapter cable and 3.5 mm AUX cable.
Cellet Portable Backup Battery Charger + Micro-USB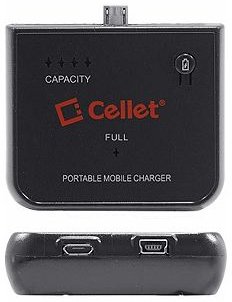 The Cellet Portable Backup Battery Charger is designed to fit right onto your cell phone through the micro USB charging port so you can keep efficient while on the go. There are no cords or disconnect of the battery to deal with; simply plug in the Cellet charger and keep the conversation going. It is a smart accessory complete with the necessary power capacity to give you a great boost of power. It has a 1500mAh high-capacity rechargeable lithium-ion battery and provides 5V, 500mA of output power. The unit integrates a status button to show users the remaining battery power plus there is a LED indicator to display when it is the charging.
It recharges quite easily with the phone's original charger; the backup battery and your phone can charge simultaneously as there is a resourceful USB socket on the bottom of the battery charger. Its compact size makes in an easy piece to travel with too, it fits discreetly in the car, office desk, handbag and even temporarily in your pocket.
iCarpus Stand
The iCarpus Stand is a clever, unobtrusive implement for a quick support of your HTC Freestyle phone. Its innovative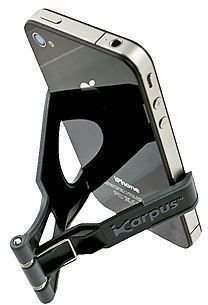 design facilitates both landscape and portrait viewing on any surface, as long as it is not deeply slanted or uneven. Whether you want to watch movies or pan through your media files, the iCarpus Stand is a smart choice and is stable and sturdy. The expandable mechanics of its construction, along with the non-slip edges, allows for a secure grip of your phone whether it is in the case or not. It also works with other devices of similar dimensions.
Furthermore, you will find it assists users to be fully functional too – you can charge and sync your device while it is cradled in the iCarpus Stand. Simply shift and angle the phone to your preferred viewing to optimize its use and store pretty much anywhere since it retracts into the a tiniest, most compact unit.
Wireless Floating Waterproof Pool Speaker
You will find speakers that look similar and supply the same 900 MHz of power, but you won't find one that is fully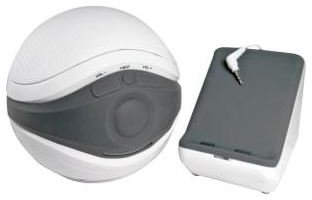 waterproof too. So if you're considering going to the beach, pool or on any outdoor excursion on what may possibly be a rainy day, this HTC Freestyle accessory will definitely stand by you all the way. It delivers terrific sound quality that will give you a strong, clear signal up to 150 feet away. The transmitter delivers a powerful signal through walls or any other obstacle in its path. There are no wires to worry about either; it uses a discreet connector that plugs directly into the 3.5mm or RCA output of your handset and any other device with a compatible socket.
All the controls are conveniently located on the speaker and there are three channel selections to allow you to achieve the best possible performance of 5W output power. Also, you will find that it comes with a stand for your smartphone so you can conveniently sync and listen to music and so on. The transmitter can be powered with an optional battery power using 4 AA cell batteries or via the UL listed AC Power Adapter. The speaker is battery powered using 6 AA cell alkaline batteries.
Motorola Stereo Bluetooth Headset
This Motorola Stereo Bluetooth Headset is an ultra lightweight accessory that works wonderfully with your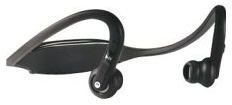 HTC Freestyle. Its ergonomic design comfortably goes behind the ear for a comfortable and convenient fit. The headset syncs with your phone to deliver top class and high definition audio with powerful surround and spatial audio along with enhanced bass.
The ear buds are noise-isolated so you can have a rich music listening experience. The intelligent built-in microphone allows you to take calls hands-free and instantly mute the music as soon as a call is delivered – and resume when the call is finished. Also, users will be happy to know this resourceful accessory connects to any Bluetooth compatible stereo-enabled device.
References
Image Credit - Images courtesy of the respective retailers.