Enhance Your HTC Salsa: Useful HTC Salsa Accessories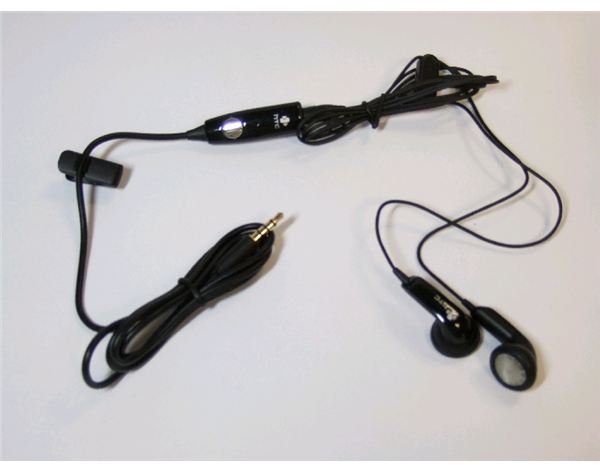 HTC Salsa Audio Adaptor for 3.5mm (with Stereo Headset+ HTC Logo, HS U350) (5 out of 5)
This HS U350 audio adaptor comes with stereo headphones and will allow you to listen to your music and answer calls in style. You can use the audio adapter with any headphones, so if you already have a favorite set of headphones (as long as they have the standard 3.5 mm audio jack) you can use them with the audio adapter cable to listen to your music in full stereo sound.
It is equipped with an internal microphone and a button to end and answer calls and can be bought for as little as £17.99.
HTC Salsa Screen Protector SP P580 (2 Pieces, Retail Pack) (5 out of 5)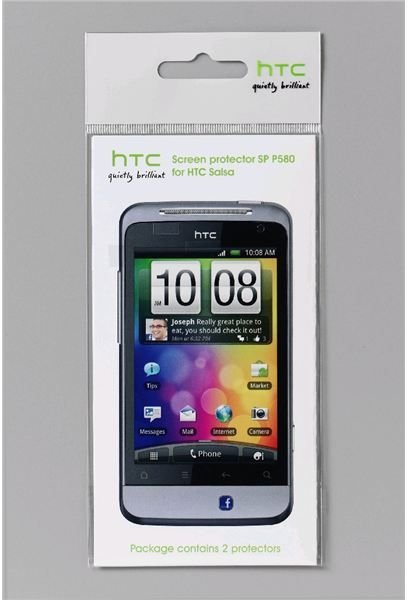 As always, if you have a touch-screen phone, a screen protector is highly recommended. You should protect your HTC Salsa screen from scratches, fingerprints and even the everyday wear and tear that a stylus can cause. You can purchase this HTC Salsa screen protector with 2 pieces for £7.99.
SanDisk 16GB microSDHC Card (microSD, 16GB, class2) (5 out of 5)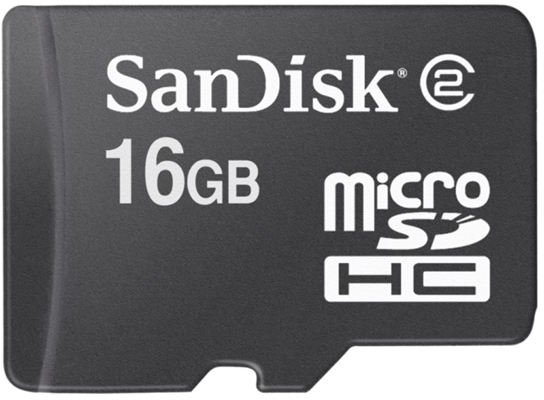 Well there is not much to say about a Micro SD Card. The HTC Salsa is equipped with 512 MB of built in memory, but who wouldn't want to expand that to accommodate the numerous media files that will more than likely be accumulated? In this case, the SanDisk 16 GB Micro SD card is a good choice. Now you will have enough space to store those many pictures that you will upload to Facebook using the HTC Salsa Facebook button and the numerous music files that will be stored for your entertainment. When you have enough memory, you will not chance affecting your phone's speed and performance with bulky media files.
You will also be able to easily transfer those same files to any other compatible devices with grace and speed, as this SanDisk card has a speed performance rating of class 2 which is based on SD 2.00 specification and it is supported by a 5 year limited warranty. You can purchase this SanDisk 16 GB microSDHC Card for only £20.99.
HTC Salsa International MicroUSB Travel Charger Pack (Retail Box, incl. Acces. Bag , TC P350) (5 out of 5)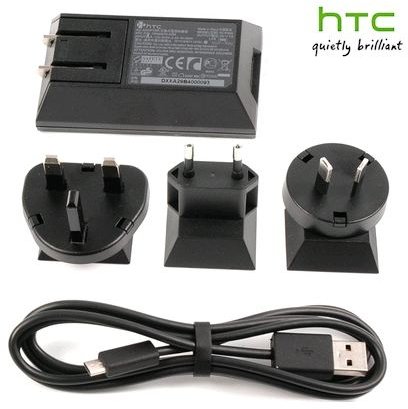 This is an essential addition to your group of HTC Salsa accessories, especially if you are a traveling person. By traveling, I am not merely referring to your commute from home to work and vice versa, but to other countries and regions. This travel pack allows you to carry and charge your HTC Salsa anywhere in the world with its dual voltage from 100 to 240 volts charging unit.
You will also be equipped with a MicroUSB Data Cable and four different regional charger adapters. These include Euro, the United Kingdom, Australia and US and China which use the same sockets. This charger will perform the same way a standard HTC charger would perform no matter which country you are in or which adapter you are using. The traveling HTC Salsa owner can have this international travel charger for only £32.99.
HTC Salsa 2-Slot USB Car Charger + microUSB Cable (5V/ 2x1A, CC C300) (5 out of 5)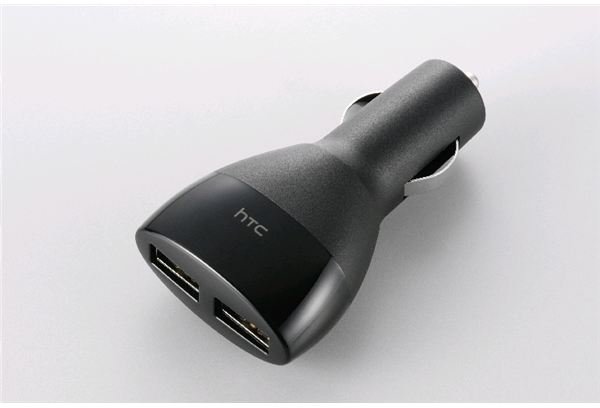 Earlier we discussed an international charger for overseas travelers; well here is one for the every day commute. This is a dual-port car charger that provides full speed charging for up to two HTC devices at the same time.
You will be given a USB car charger, plus a micro USB cable to charge your phone. You can, however, use any regular sized USB cable to charge some of your other compatible devices, such as MP3 players and Bluetooth headsets. You can purchase this dual port car charger for £19.99.
.
HTC Salsa Battery BA S580 (1520 mAh) (4 out of 5)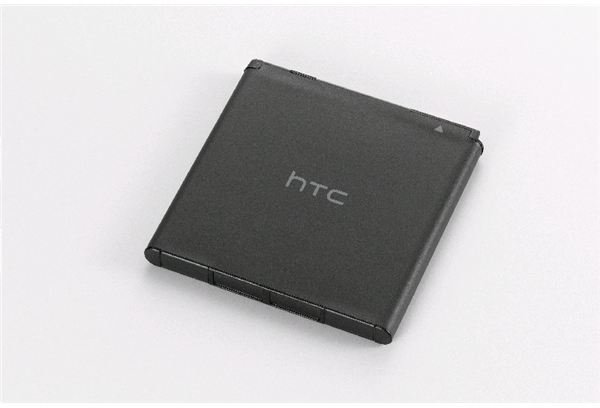 While this may not be the most prestigious or fancy HTC Salsa accessory, it can still be considered a necessity. As a matter of fact, a spare battery is a great accessory for any mobile phone. This additional or replacement HTC Salsa battery is very much like the original battery and fits your phone perfectly. It can be bought for £31.99.
Parrot CK3100 Advanced Bluetooth Car Kit (Black Edition) (5 out of 5)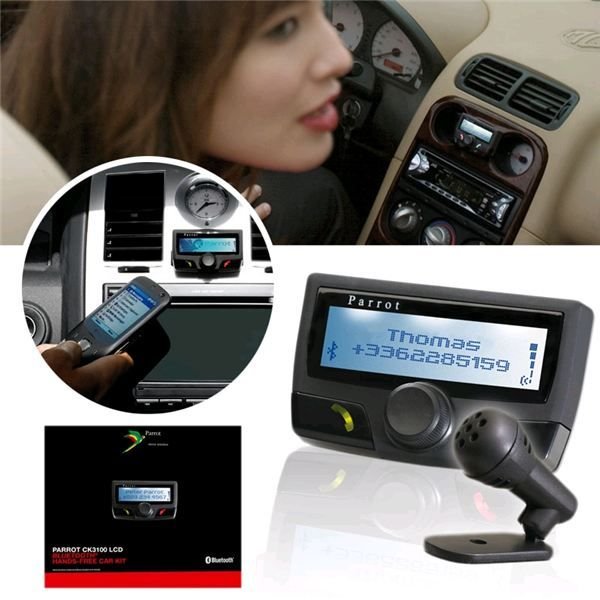 This Bluetooth car kit is last on our list of HTC Salsa accessories, but it is definitely not the least. The Parrot CK3100 LCD allows you to avoid legal ramifications by placing and receiving calls in comfort and safety, without ever touching your mobile phone. The Parrot uses voice recognition software and when you start your car the kit will immediately connect to your mobile phone, you can then say a name and the kit will automatically dial the number. The speakers in your car will accurately relate the other end of the conversation and the external microphone will capture your own voice and send it across to the other party after filtering out the noise and echo. If you have your radio on, it will automatically stop playing to allow you to have your conversation when a call comes in.
The LCD screen which can be installed in the dashboard will show you the information within your phone book and your call log as well as the caller's ID or phone number. This hands-free kit can be bought for £132.99.
References