Necessary LG Genesis Accessories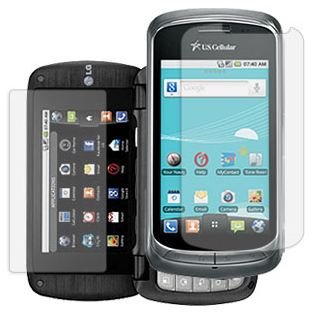 LG Genesis US760 Anti-Glare Screen Protector (5 out of 5)
Depending on the LG Genesis case that you have installed on your cell phone, you may actually need to install a separate screen protector to prevent the touch screen from being scratched. This LG Genesis US760 Anti-Glare Screen protector does just that, as well as providing an anti-glare matte finish which minimizes the glare that is usually seen when you use your phone under bright lights or in direct sunlight.
The screen protector can be easily installed and will produce no haziness and retains no bubbles beneath the film. The coating on the screen will prevent fingerprints from sticking to the screen and if you want to remove it for whatever reason, there will be no residue left on the screen. The package consists of a custom fitted screen protector for the two parts of the Genesis screen for only $8.99.
Monster High Speed micro-USB Charging Data Cable (0.5ft.) (5 out of 5)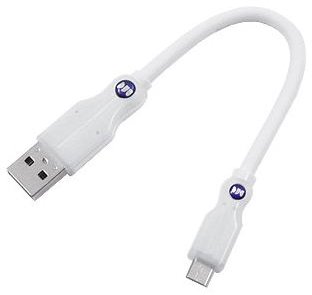 In order to sync and transfer files to and from your LG Genesis mobile phone, you will need a data cable. This Monster High Speed micro-USB Charging Data Cable will allow you to also charge your cell phone and sync and transfer data with faster charging times and higher transfer speeds (potentially greater than the average 800mbps data rate). It is not longer than it needs to be, as it only measures six inches, so it will not clutter your bag or desk with wiring. You can purchase this data cable for only $19.49.
Hammerhead Long Stylus for Touch-Screen Phones, Black (5 out of 5)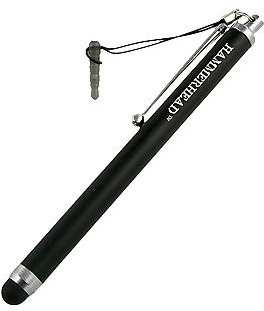 You may or may not be like me with sweaty fingers, but you may want to get yourself a stylus for your LG Genesis touch screen nonetheless. This Long Stylus from Hammerhead is one of those LG Genesis accessories that may be a necessity and/or a convenience depending on your reason for getting one.
It can be kept attached to your phone by plugging it into the headphone jack so that you never lose it in your pocket or purse. The stylus is made from aluminum, thus it is lightweight and it is equipped with a rubber tip that guarantees precision for typing or even drawing. You can purchase this stylus for just $14.95.
Mybat Standard Li-Ion Battery for LG Genesis (4 out of 5)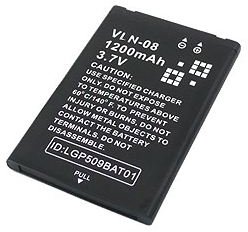 This standard 1,200mAh Lithium-Ion battery is suitable for LG phones and works as a back up or replacement battery for your LG Genesis. The advanced lithium-ion technology within this battery will keep your phone working at optimum performance and the integrated circuitry will ensure a safe operation and a long lasting battery life. You can purchase this LG battery for $18.99.
LG Micro-USB Car Charger for Genesis (5 out of 5)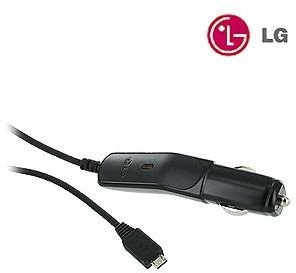 If you are a traveling person, which you most likely are, you will want to carry around your cell phone with you and you will want to ensure that it is charged up. The fact is that your cell phone's battery will, at some point, become low while you are on the go and a car charger may be just the thing you need to keep your mobile up and running. Often times we forget to charge our phones and it is not until we are already in transit that we realize that our battery is low. Simply get an LG Genesis USB car charger for only $12.95 and keep it in your car.
Smartphone Experts Microfiber Cleaning Cloth for LG Genesis (5 out of 5)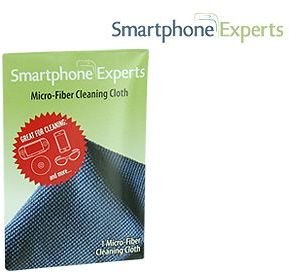 This microfiber cleaning cloth may not seem like such a big deal, until you see what it can do for your touch screen. It will remove smudges and fingerprints without scratching your screen and if you did not opt to get a screen protector, this seemingly simple piece of cloth is a necessity.
It works well because the threads of the material that is used to make the fabric are split into microfibers and woven into small loops which allow the fabric to trap and then remove particles from the surface of your LG Genesis. While it only costs $4.95, you still save even more because you can wash and re-use the fabric and it is also lint free. It is also sold with its own carrying case to keep it clean and handy.
References
Image Credit: Images attributed to the manufacturers via the above purchase links.