Top Sony Ericsson Xperia Pro Accessories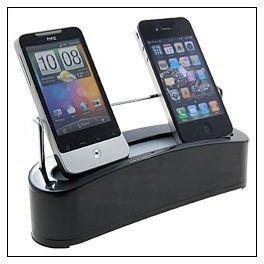 Upgrade or treat yourself to some of these chic Sony Ericsson Xperia Pro accessories. Here you are guaranteed quality products from reputable distributers and top sellers to put a smile on your face. See what each of these devices has to offer and how they can make your schedule a little bit easier and more fun.
The Maxima Family Charging Station
Whether you are a family with a number of phones or a workaholic with a couple of these devices,
this Maxima Charging Station is the way to get your phones all charged up in one take. It integrates male charger plug-ins for you to just snap on your Sony Ericsson Xperia Pro and two additional handsets simultaneously. This device uses intelligent electronics to manage the current as it charges the batteries – this ultimately makes it 60% more efficient than a standard charger.
It is one of the smarter accessories as it demonstrates multi-purpose features – it makes a simple stand for your phones even when they are not being charged and looks great on any desk, night stand or table. Also, with built-in USB input adapters you can plug in other existing USB cables/chargers. There are 14 different tips to use with various devices as well, including a Mini USB, Micro USB, Female USB, Nintendo DS Lite, Nokia 3.5 mm, Nokia 2mm, Motorola, Samsungx3, Sony Ericssonx2, Sony PSP, Siemens and LG. Also, you will find there are no wires, which means no tangled, rolled up cords to mess up your space or wrestle with.
Clingo Universal Vent Mount
This vent mount features a state of the art design with a reusable sticky pad for mounting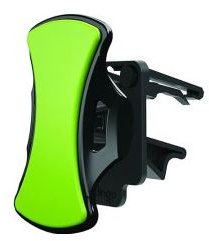 any device in your car. It leaves no clammy residue on the device when it is removed. This also means that you won't have to remove the phone from the case either, simply press it on the Clingo pad and focus on your driving. It provides a strong hold for your Sony Ericsson Xperia Pro, keeping it in place for long hours at a time and even through winding, bumpy terrain. The ball and socket joint provides 360-degree tilt viewing angles so you can position the phone to suit your driving style.
This accessory is easy to install, as it snaps effortlessly to any car AC vent, it looks terrific once installed and adds a trendy appeal to your dashboard. Also, you can remove this entire unit and clean as often as you like – use a damp lint free cloth only, no solvents are required.
Gear4 Angry Birds Speaker
Nope, it's not a toy, in fact it is a powerful mini speaker made from the highest quality materials
to generate top class sound from your smartphone. It comes with a matching stand that is compatible with a long list of mobile phones including the Sony Ericsson Xperia Pro plus a music player or tablet.
The Angry Bird Speaker works with any device with a 3.5 mm jack including a laptop or PC. Its tiny size makes it stress free to travel with and it stores away pretty much anywhere you want. There is no power cord to worry about either, this accessory is self-contained and uses a high capacity rechargeable battery, capable of sustaining output for over 8 hours of nonstop audio pleasure. It's a top selling Sony Ericsson Xperia Pro accessory, even though it's a little heavy on the pockets, this device will cost you anywhere between US $50-$140 (see references for a $49.99 quote from MobileFun).
Bluetooth Clip and Talk Car Kit
Pair your smartphone with this Bluetooth car kit no matter where you are. That's right, you don't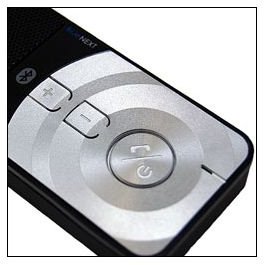 have to be in the car, this accessory can connect with your phone under any situation, whether you are at home, in the office or at school. The features include a multipoint system for you to connect more than one phone, plus you get 400 hours of standby time, great sound quality, noise cancellation technology and compatibility with any Bluetooth enabled smartphone.
Its super tiny design is lightweight and highly portable, as well as easy to use, with three simple operation buttons. You can use this car kit for voice dialing plus make and receive incoming calls from your cell. Inside there is a v2.1 Bluetooth Chipset for greater energy efficiency and power management.
Amzer® Emergency Portable Charger
For all the heavy cell phone users out there, this is the perfect backup and recharge solution for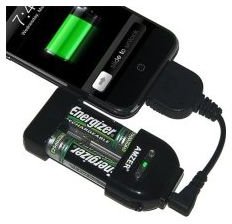 your Sony Ericsson Xperia Pro. This ultra-slim, lightweight portable emergency charger makes it easy to charge your phone in no time and anywhere you go. Simple load two AA batteries into the charging unit and sync it your device. Additionally, you will be able to charge an iPhone, LG or Samsung device as well as a Micro or Mini USB device, plus it has five different connectors optimizing its resourcefulness.
Its compact size makes storing easy too, just remember not to leave in places exposed to high penetration of sunlight, as this will completely deteriorate the unit and the batteries. The batteries are not included, but as you may already know, can be easily found.
References
Image Credit - Images courtesy of the respective retailers.