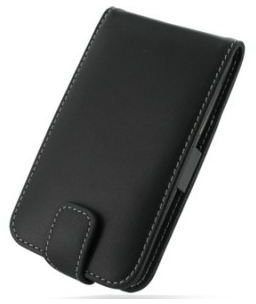 Shopping online entails a bit of risk, after all you can't tell if a product is what it says it is unless you view and inspect it for yourself. This round up is created to give you some peace of mind. We have narrowed down the best available Nokia N9 cases on the market and have included the highlighted features that put them on top. Not only do these cases provide all around protection and security for your Nokia N9 but they can add style and practicality too. With this list you are guaranteed the best quality money can buy.
PDair Leather Black Flip Case
There are certainly quite a few leather cases on the market for the Nokia N9, but this PDair Flip Case gives some of the best coverage and security there is. It has a robust design with slightly padded sides to protect and keep the phone safe, especially in the event of a fall or other types of hard-hitting impact. It provides a custom enclosure so the phone and its functions are easily accessed without having to be removed from the case. You will see the case provides clear access to the side ports and controls, so you can charge your smartphone, plug in earphones or sync to other devices, all while the phone is securely inside the case.
Users don't have to worry about the phone getting detached from the inside brackets, because they are constructed to securely clasp the edges of the phone with a tight, yet comfortable grip.
Additionally, you can expect a slim fitting case that is lightweight and easy to travel with. This executive style case is made of high quality leather and features a removable belt clip in the back to optimize the way it is carried.
Hard Cover Case - Black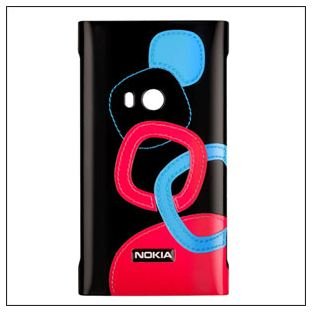 While these cases aren't the toughest and most secure, they are the best types you can find to spruce up the look and appeal of your Nokia N9. They also provide one of the slimmest and lightest enclosures. With just one quick motion this case can be easily installed, as well as removed, and it offers superb, scratch-free protection for the back and sides of the device. It is best to use a protective film with this case to cover and shield the screen of your Nokia N9.
What's great about this case is the mix of its plastic surface with colorful leather accents and cordlike stitching to create the fancy patterning – creating a multi dimensional and unique cover for the phone. Also, you will find that it has the exact cutouts for all the controls and ports of the Nokia N9 including the camera lens, speaker and charger plug-in.
Noreve Tradition Leather Black Case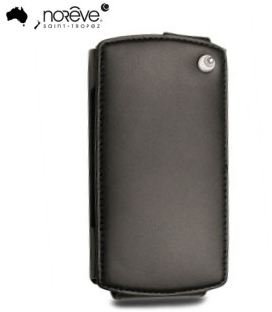 You know you are getting quality when you stick with the top brands in the business. So undoubtedly, if the creative team of Noreve Saint Tropez designed a case for the Nokia N9, then you are in luck. This elegant accessory is constructed from top quality, hand crafted leather and is fashioned to fit the device like a glove. This case is also customized to give precision cutouts for all the functions on the phone – that is the camera lens, headphone jack, dock connector and screen.
This case offers impeccable workmanship all around, from the fine grain leather construction to the interior lining embossed with the iconic Noreve logo. It also features a stylish, padded design and a secure button closure to provide the ultimate protection of your handset. On the back, you can attach a removable clip that ratchets 360 degrees, once removed you will find it has a completely flat surface in the back, perfect for those who dislike clips.
Nokia Soft Cover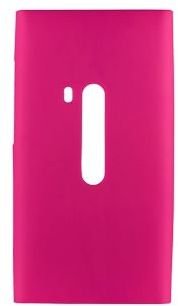 To add a little fun to the list, this soft cover may not be considered one of the top contenders but it serves as a fantastic cover for your Nokia N9 smartphone. How so? You may ask. Well let's get right to that – no other case will give the illusion of a snug fitting, second skin for the Nokia N9. The flexible silicone material from which it is made makes the case easy to install and remove from the phone. Also you will find it makes a terrific impact absorber, scratch protector, insulator, as well as a slip free, bulk-less and lightweight solution to cover your phone.
This case is perfect for the fastidious owner too. It has a simple design and allows full access to all the controls, functions and ports of the phone. There are precision cutouts all around the case to facilitate effortless usage of the phone without having to remove the case. Since this case and others of its kind come at a low cost, it is usually sold in packs of 4, 6, 8 etc. so you can interchange the colors as frequently as you like and ultimately get value for your money.
Nokia Universally Compatible Pouch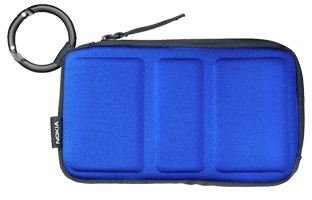 This universal pouch makes a great Nokia N9 case for your phone. It has a rugged, double layered padding, which not only aids in the grip of the case but also makes a terrific impact and shock absorber. This also makes it a great Nokia N9 accessory for outdoor activities including sports.
These cases come in five terrific colors – blue, green, black, pink and aqua. It has a circumferential zipper that completely conceals the phone inside the case making it inaccessible when enclosed. There is a belt loop housed in one corner for users to strap the case to their belt, bag or attire. A versatile accessory, not only does it make a heavy duty case for phones but also other devices with similar dimensions, for example – a camera, iPod, GPS locator or MP3 player. You can also store inside, along with the phone, other important items such as an identification card, SD (memory) card or cash.
References
Image Credit - Images courtesy of the respective retailers.