Must Have Nokia N9 Accessories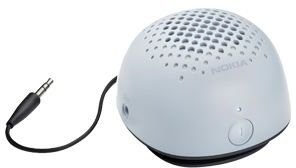 Here is a list of some very useful accessories for your Nokia N9 smartphone. Each of these devices will improve the function and performance of your phone in a number of ways. Also, expect top class products that will guarantee endurance and quality to last you a long time. Choose from our list of the best Nokia N9 accessories and get connected with the online retailers right away (see references).
Nokia Mini Speaker
Everyone loves this mini speaker; it has a highly portable design through its small and compact size,
making it easy to take with you just about anywhere – even if you want to carry it in your hand or pocket (it's that small). The sound quality gives clear, crisp and balanced audio and delivers a complete 360 degree acoustic range. Also, it provides up to 50 hours of audio without you having to replace the batteries. It can even connect to an additional mini speaker to improve the stereo quality and surround sound.
This exceptional device is compatible with the Nokia N9 smartphone, as well as other Nokia phones that have a 3.5 mm plug. There is no need for an external power source, simply plug this speaker into your phone and listen away. Also, you can get this very design in red, black and blue.
Bluetooth Car Kit Speakerphone
This Bluetooth Car Kit Speakerphone is loaded with dynamic features including multi-point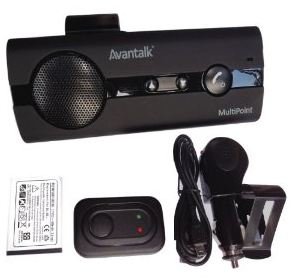 support, echo cancellation and noise suppression, plus with this purchase you get a remote, USB cable, visor clip, and both a car and wall charger.
It pairs easily with your Nokia N9 and with the intelligent multipoint feature can connect to more than two cell phones. So passengers in your ride can benefit from its brilliant capabilities and features. Initiating the functions is easy - with one touch you can answer and reject incoming calls as well as redial the last number and adjust the volume. Also, it supports voice dialing and voice activation to enable the phone. With full duplex, high performance speakers, you can expect uninterrupted audio to listen to music, get GPS data and carry out your phone calls.
Nokia Bluetooth Headset
Get a sleek, lightweight Bluetooth headset with this featured design. Its ergonomic style
allows you to fit a wide range of ear pads for your comfort and it can be modified to wear with an optional ear loop for a more customized fit. It integrates a control button to one side, which allows you to activate and end calls in one quick tap.
You can use this Nokia N9 accessory when driving to manage your calls and get directions if you happen to be using the GPS on your phone. It can connect to two devices also, so that you can handle multiple calls when on the move without having to take up use of your hands. This headset has advanced two-mic noise and wind noise reduction to ensure audio clarity and boasts a powerful speaker with two microphones to aid in the overall sound quality.
Nokia N9 AA Battery Powered Emergency
What better way is there to get backup battery support on-the-go than with this trendy, non-electric, wireless,
aluminum AA battery powered emergency charger? Simply charge your Nokia N9 without a wall unit of car lighter plug in. Just connect via USB charging cable and boost up on power while you are on a plane ride, motorcycle, train or at the beach – you name it. Its lightweight design and tiny size allows you to slip it in your pocket or purse and it even stores neatly in a glove compartment or desk drawer.
This emergency charger runs on a single AA alkaline or lithium battery that you can replace once it is drained. It charges your handset just as quickly as any other power source yet offers the best, most definitive portability there is in any accessory of its kind.
Car Mount with Flexible Gooseneck
This car mount is a terrific accessory for travel, it has a strong, flexible gooseneck that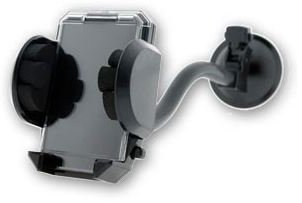 features a powerful suction cup with a lever to activate and release the suction from the windshield or dashboard. Alternately, it has two vent clips that you can use to install the car mount to the AC vent in the car.
While driving you can adjust the angle to view your phone in multiple positions. So there is no need to remove it from the arms to get a better view. The arms are cushioned to hold your Nokia N9 and give it a safe and secure grip while traveling through the roughest terrain. Additionally, you will find these arms can open and adjust to widths between 48 mm and 118 mm. Plus it has a swivel pedestal that can rotate 360 degrees and is controlled by a tiny sliding switch.
References
Image Credit - Images courtesy of the respective retailers.