Let's Talk Jelly Belly iPhone Cases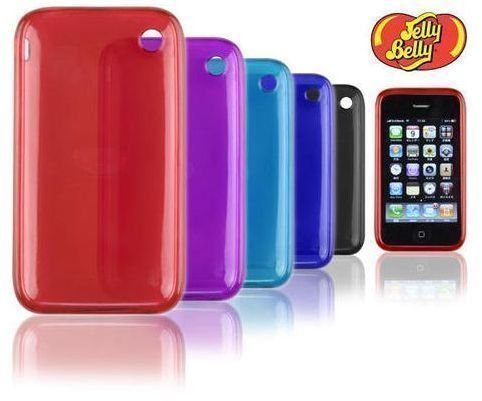 Misplaced your phone? Now you can smell your way to it. Why else would your phone case need to be scented? Unless you just want the smell of candy to surround you all day. These Jelly Belly iPhone cases have 5 delicious jellybean scents: berry blue, blueberry, strawberry cheesecake, very cherry and licorice. For every scent the colors of the cases correspond - aqua blue for berry blue and a darker blue for blueberry, as well as pink for strawberry cheesecake, red for very cherry and black for licorice.
The Specs
Developed by Californian candy jellybean company Jelly Belly and ESI Cases and
Accessories, these cases are specifically designed for the iPhone as well as the iPod Touch, iPod Nano and BlackBerry smartphones. They are made of TPU (thermoplastic polyurethane) that is a gel - plastic material, which is somewhat bendable but sturdy. They have more of a tinted shade than a solid color - you can see the phone through the case. On the back, the Jelly Belly logo is laser engraved, adding a bit of authenticity to each case.
They are durable and fantastic impact absorbers with all the features that you'll find with other cases of this kind plus more –- i.e. precision cutouts for the controls and ports, a tough shield against cosmetic blemishes, a slim fitting, customized encasing design, and a deodorant for your iPhone.

Also, there are unscented ear buds shaped like jelly beans that you can pair with this purchase for the complete Jelly Belly experience. You can match the color with the scents. They are compact in size, reminiscent of an actual jellybean, which means they hold quite snug in the ear, and with the jellybean shape and design they make a comfortable fit.
The Smell
If you decide to get a Jelly Belly case, you can smell the scent on the back of the package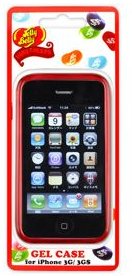 through a peephole before making a choice. Upon choosing a case you are guaranteed to experience a long lasting jelly belly scent for months – longest known aroma to date has lasted over 8 months. The scents are strongest for the first few weeks but will gradually deplete over time, however, it maintains a constant aroma for an extended period.
The scents are quite pungent, so if you were to place the case inside a purse, pocket, glove compartment, drawer or bag, expect it to take the smell of the flavor of the Jelly Belly case you have on your iPhone. Also, note that if you were to hold your phone in your hand for a long time, it will smell of the case too. These iPhone cases are fragranced with artificial scents as opposed to actual jellybean flavoring, so they will not attract ants or bees etc. nor should they delectably entice your pet.
The Colors
Like the actual jellybeans, the case colors are named after the flavors: From left to right - Blueberry, Strawberry Cheesecake, Berry Blue, Very Cherry and Licorice.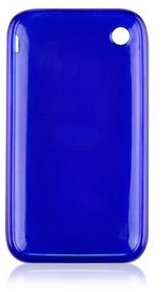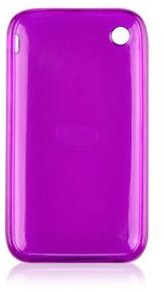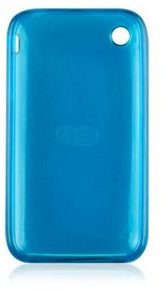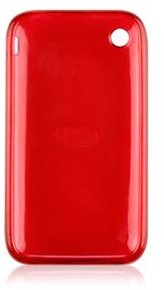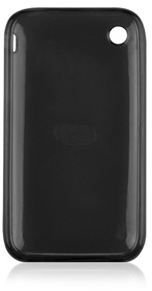 The Cost
The price for the Jelly Belly iPhone case will vary and is completely dependent on where you shop. They were launched quite a while ago and as such the prices have dropped. Originally, these cases would have set you back up to $20 each, and a good deal could have gotten you a case for $15. Now you can get them at a way cheaper price – take a look at the best rates we found.
Ebay - $4.25
Amazon - $9.39
Rakuten Global Market - $9.84
Showcase - $9.99
*Check the references below for the direct links to purchase online right away.
The End
This accessory has certainly tapped in to a sense least likely to have anything to do with a cell phone. Smartphones are expected to appeal to our sense of hearing, sight and touch, who would have thought that they could spark our sense of smell? Frankly, I can't wait until we can eat something.
While some critics may think this is a terrible concept, there are quite a few open-minded individuals that have discovered a Jelly Belly case and love it. The case does a terrific job in protecting your iPhone and gives you full accessibility to use all the functions and controls of the phone, all without the inconvenience of having to remove the case. It also doesn't add much bulk or unwanted weight. It's a fine case with the added perks of the jellybean flavored scents and the drama surrounding its concept. It makes a great gift or 'sweet' conversation piece to impress friends.
References
Image Credit - Images courtesy of the following retailers:-