High Powered Droid X Extended Battery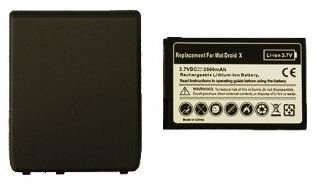 As smartphones get better they also grow more power hungry. The Motorola Droid X is capable of all sorts but if you don't want to be charging it all the time then you'll consider a bigger battery. Among the best Motorola Droid X extended battery options, there is the Extended Life Battery 3500mAh, Extended 3000mAh Lithium - Ion Battery, Extended 2300mAh Capacity Battery, Extended 3500mAh Battery and the New AceSoft 3500mAh Extended Battery for Verizon Motorola Droid X. Take a look at the specs for each and explore the purchase links in the references to get powered up.
Extended Life Battery 3500mAh + Door Cover
Double your battery power with this lithium - ion Extended Life Battery and Door Cover combo.
The battery is designed to supply a whopping 3500mAh of power to your Motorola Droid X smartphone; this will give approximately two extra hours of talk time. Using the camera and streaming videos or music will drain the battery quicker, so keep this in mind when you pop in this extended battery.
Even though this battery has a high power capacity it does come at an extremely low rate. This is normally something to be wary of, but in this case it does serve as an adequate back up solution for people on the go.
The door cover has the perfect dimensions all-around to conceal and securely hold the battery in place. The cover is as easy to install as it is to remove and even with the added bulge of the extended battery the phone is still easy to grip and carry in your hand. You will also find that the door cover still gives convenient access to use the camera effectively and also provides good clearance for the speaker of the phone.
Extended 3000mAh Li-Ion Battery + Battery Door Cover
One of the higher-powered back up solutions on the market is this Extended 3000mAh lithium - ion battery.
It is expected to give you an additional 100 minutes of talk time when installed. It is thicker in depth than the original factory battery that comes with the Motorola Droid X and as such is packaged with a customized battery door cover for your convenience.
Once the door cover is installed on the back of the phone, it provides an exceptional hold of the extended battery. It is designed with a specialized polymer material to help maintain the temperature of the battery when it is in use. This battery door cover easily snaps in place to completely conceal and protect the battery, it also removes easily for quick access.
Bear in mind, once the extended battery is installed, the phone will not fit in a charging dock or phone case that was originally designed to fit the Motorola Droid X with its original factory battery.
Extended 2300mAh Capacity Battery W/Cover
Made by one of the leading global manufacturers - Cameron Sino Technology Ltd., this extended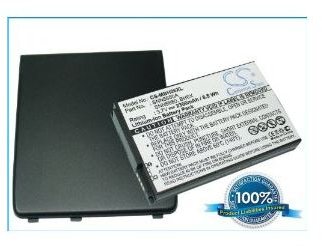 lithium - ion 2300mAh capacity battery will give your Motorola Droid X high-powered performance capabilities when installed. It is lightweight and compact in design, which makes it easy to carry around with you in the event your existing Droid X battery becomes drained.
Like any other battery, there are cautionary guidelines as well as disposal instructions to follow, all of which are listed on the back of this extended battery for your perusal. Please remember storage temperature is important and should be carefully considered before placing the battery inside a car's glove compartment for example, since a car may be exposed to extremely high temperatures if parked in the sun.
Conveniently, this Droid X extended battery comes equipped with a battery door cover. It fits perfectly onto the back of the phone with the extended battery in place. It is designed with the same surface material as the phone, which makes its addition look quite uniformed when installed.
New AceSoft 3500mAh Extended Battery & Back Cover Door
This AceSoft 3500mAh Extended Battery and Back Cover Door is specially designed for the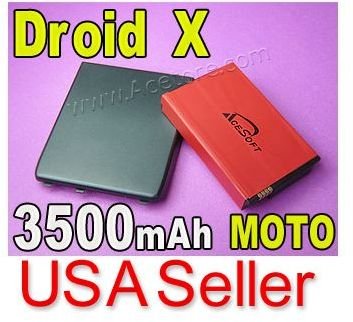 Verizon Motorola Droid X. It has an integrated microchip that prevents overcharging as well as lengthens the battery life. It will need about 8 -10 hours of charging upon purchasing as it is sold with little or no power.
Once it is fully charged, you can expect extended periods of talk time, however, this can vary as the battery operation depends on certain conditions. This can be the transmitting power level, the phone's signal and the network parameters, which is normally defined by the carrier.
This package comes with a back cover door and it provides a durable shield for scratches and dents, as well as an airtight conceal for the extended battery. It is the perfect fit considering the protrusion of the battery and dimensions of the battery compartment in the back.
Extended 3500mAh Battery & Door Cover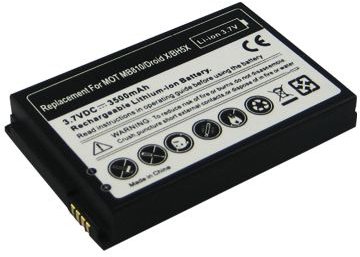 Get a high quality replacement lithium - ion battery to prolong and improve usage of your Motorola Droid X smartphone with this extended battery and door cover. This battery packs 3500mAh of back up power to extend the operation of your phone, so you don't have to suffer the consequences of a drained battery. It has a portable design that is easy to travel with and is quite sleek in size, which makes it a highly versatile carrying accessory.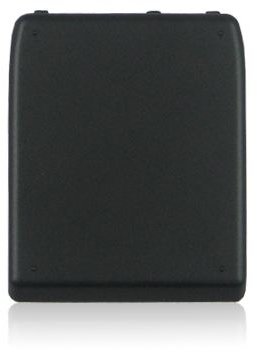 The door cover is a quick implement once the battery is in place, it has a snap on mechanism, which makes it easy to install and remove. However, it takes the right manipulation to do this, so don't expect that it will release the battery unexpectedly. The door cover's design has the appropriate cutouts for the camera and speaker of the phone when it is installed so as to not disrupt these functions of the phone.
References
Get connected to the respective online retailers with just a quick click on any of the purchase links that follows.
Image Credit - Images courtesy of the respective retailers.