What Are the Best Motorola Droid X2 Accessories?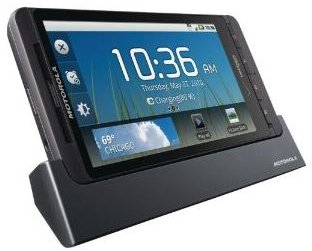 The new Motorola Droid X2 has quite a legacy to live up to, but it fills the shoes of its predecessor quite nicely. To get the most out of your Android smartphone, you'll want to own only the best accessories for the device. With every electronics retailer on the planet offering some kind of do-hickey, finding the best accessories can be quite the task. To make your job a little easier, this list will include just the best accessories available from major retailers like Verizon and Amazon. Any list of the best Motorola Droid X2 accessories, just like any list of Droid X2 cases, is going to be a little subjective, so if you disagree with anything, or know of a great accessory, drop me a comment.
Motorola HD Dock
Your Motorola Droid X2 is designed to be much more than just a phone, and the HD Dock is the one accessory that can help you get the most out of the device. The phone slides into the dock horizontally, allowing you to view images and movies without having to hold it up. The device also shifts to a horizontal desktop that you can customize to display only your desired applications. There is a charging port in the back, along with an included charger, so your device will stay charged while you use it. Best of all, the dock comes with an HDMI port so that you can display your movies on a real TV. The only downside here is that the HDMI cable is sold separately.
HDMI Cable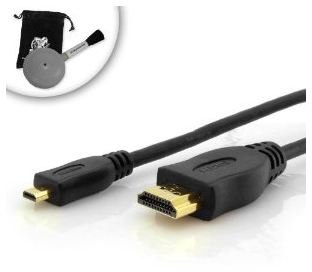 But fear not, for there are many HDMI cables out there for sale. You'll want to be sure that you choose a cable that goes from a Micro HDMI connector, which the Droid X2 uses, to a regular HDMI connector, which your TV uses. This particular cable features gold-plated connectors and an included cleaning kit, all for just a few bucks. The way that these cables work, spending more than $10 on one is probably a waste of money.
Motorola Vehicle Dock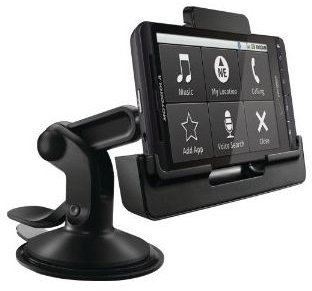 What the HD Dock is for your home, the Vehicle Dock is for your car. The Droid X2 just slides down into the dock where it stays secure no matter how questionable your driving skills are. The dock stays put on your dash or windshield, but you can adjust the end to whatever position you desire, ensuring that you'll always have quick access to the screen. The Droid X2 will actually sense when the device is in the dock and present a list of large, driver-centered buttons on the screen, so you don't have to go messing around with the normal menus. This is a must-have Droid X2 accessory if you ever plan to use the device in your car.
Motorola BH5X Standard Battery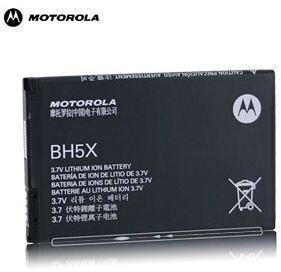 Sure there are probably cheaper batteries on the market, and many of them will hold more than the 1500mAh that this one will. However, if there is one thing I learned from my time as a phone technician, it's that nothing ruins a phone faster than a knock-off battery. If you need a little extra power to get through your day, and who doesn't with all that the Droid X2 can do, stick with a Motorola-branded battery. You won't be sorry.
Droid X2 Armband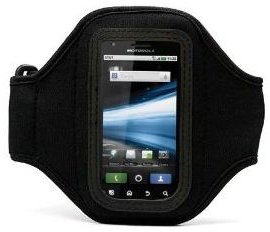 Staying fit is more important then ever these days, and your Droid X2 can help you out by letting you listen to music and track your progress through one of several Android exercise apps. The Droid X2 Armband is designed to keep your Droid X2 on your body throughout your workout. The pouch protects the device from sweat and the flexible armband keeps the device secure on your arm. Once you workout with your device protected by the armband, you won't want to work out any other way.
Droid Roadster Bluetooth Speaker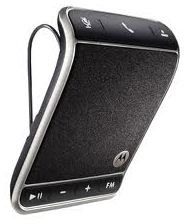 The Droid Roadster Bluetooth speaker is the perfect way to use your Droid X2 device while in your car. The speaker plays crystal-clear audio and has a large navigational button on its face. The device also has an FM transmitter so that you can send your Bluetooth audio to your car's speakers for the ultimate in surround sound. The Roadster also comes with the MotoSpeak application, which can read your text messages to you and lets you dictate a reply. If you are going to use your phone in the car for any decent amount of time, this Droid X2 accessory is a must-have.
Jawbone Era

Your Droid X2 is a fairly advanced smartphone, so it is only natural that you get an advanced headset to go with it. The Jawbone ERA features everything that you could possibly like about a headset. The NoiseAssassin feature removes background noise while the large speaker makes audio sound better than ever before. The device even uses motion controls, like shaking it to pair and tapping it to answer calls. The Jawbone ERA also includes some Android apps that integrate the device with your smartphone, like setting up voice commands and seeing your headset battery life on your phone. This is truly the pinnacle of headset achievement. At least for a few more months before Jawbone puts out another headset.
Droid Essentials Pack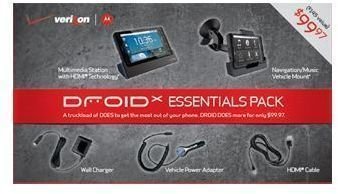 If you've gone through this list of the best Motorola Droid X2 accessories making a mental checklist of everything that you need, this particular accessory might save you some time. Verizon has combined five of the most important accessories into this combo pack. The pack includes the HD Dock, Vehicle Dock, home charger, car charger and HDMI cable. While the price of this essentials pack may fluctuate, it is guaranteed to be significantly less than the items are by themselves. For a Droid X2 owner starting from scratch, this pack may save you a bit of money.
References and Image Credits