Top 5 Motorola Droid X2 Cases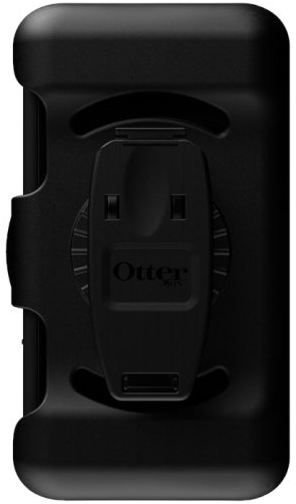 Normally with a treasured purchase comes the need for some insurance. Phone insurance? Yes such a thing exists – it's called a good protective phone case or cover. There are many types of coverage, but nothing beats this list. These are the top 5 Motorola Droid X2 cases, check out their most highlighted features and see why they are rated among the best.
OtterBox Defender Series Case
A definite favorite among phone cases on a whole, and a treat for the Motorola Droid X2 –
This OtterBox Defender Series case is the complete cover solution for your smartphone. It provides superior protection through an exclusive three-layer design. The complete system has a clear protective membrane on the touch screen, a high quality polycarbonate shell and a durable silicone skin. It has a ratcheting belt clip mechanism for attaching to your belt, bag strap or attire, which also gives the case a pleasant, yet intricate look. It is one of the few cases that can withstand a high degree of rough treatment, making it a great companion for the outdoor rugged professional.
This Defender Series case allows complete interaction through the case, so users can access all the controls as well as the functions of the phone without having to remove it. Due to its triple layer style it creates a bulkier enclosure compared to other sleeker cases, this however, aids in the grip that it provides for your carrying experience.
Seidio CONVERT Combo
If protection is your main concern then this Seidio Convert Combo case is the ideal choice.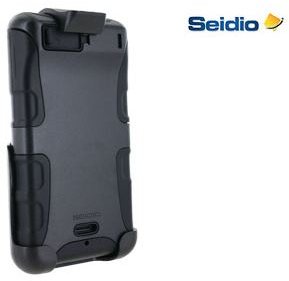 The combo system comprises of two cases and a holster, the first layer is the Innocase ll surface, which measures only 1 mm in depth and is made from a hard, yet flexible material. It has precision cutouts for the ports and controls plus the camera of the phone. The other case is a rugged skin and skeleton, this is thicker, measuring 2.5 mm, and is made of silicone. It covers the Innocase ll surface plus the controls and ports of the phone when installed. The holster fits to the back of the rugged skin and skeleton and can attach to a 2-inch duty or utility belt. It features a swivel clip system that allows you to position your Motorola Droid X2 smartphone in several ways.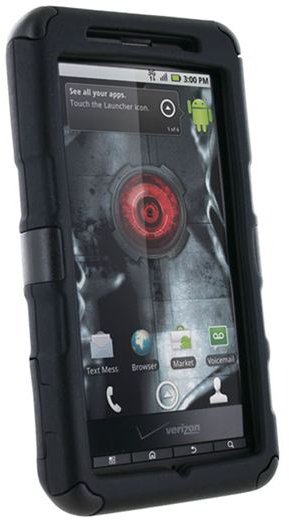 There is no doubt that this accessory scores high in the looks department too, with more of a rugged appeal. Its design, with all the pieces combined, seems very congested, however, and this takes attention from the Motorola Droid X2. So, if you're not a fan of covering up too much of this splendid device, then you might have a bit of deliberation to do.
Krusell Orbit Flex Multidapt Leather Case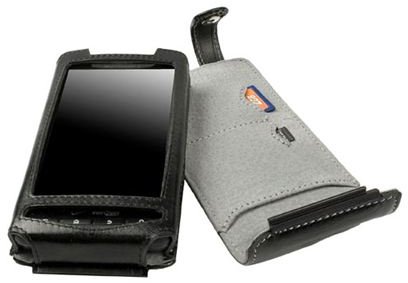 This line up of Motorola Droid X2 cases just gets better. A top choice among leather covers for this smartphone is this Krusell Orbit Flex Multidapt Case. It has a well thought out design, transforming itself into two unique cases thus offering optimal resourcefulness. There is a removable coverlid that detaches from the case with the simple release of a buttoned strap. This leaves the other section to provide a customized enclosure for the back and sides, as well as the front rim of the phone. So when the coverlid becomes too overwhelming, simply snap it off for a form fitting, lighter design.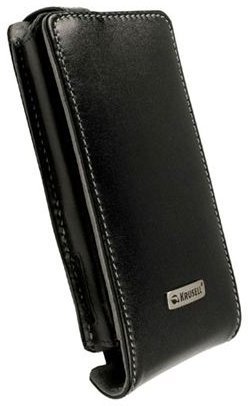 The surface exterior is made from soft, high quality leather with an elegant beige over stitching along the edges. The inner part is lined with a suede-like fabric to keep the phone scratch-free and unspoiled. In the interior of the coverlid there are convenient pocket inclusions to store cash and an identification or SD card, so you can have your most used items all in one place. The sides are constructed to give a slightly padded encasing to protect your Motorola Droid X2 from impact shock, along with cosmetic blemishes on the surface.
Also included is a swivel belt clip that rotates around its own axis. This ratchet swivel kit is something for the fastidious user, who wants the best and most user-friendly holder available on the market, it stops in 8 different positions and will rotate 360 degrees.
Piel Frama Blue Leather Case
Another great leather option for your Motorola Droid X2 is this blue leather design. Similar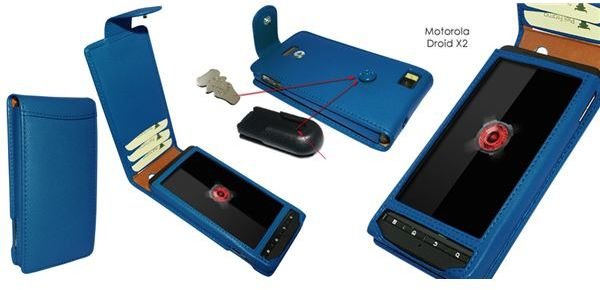 to the featured Krusell Orbit Multidapt case, this design from Piel Frama does not have a removable coverlid but offers just as much class and sophistication, along with quality and durability. Handmade from genuine cow skin leather, this amazing case is dyed and distributed in a number of attractive colors – i.e. blue, red, green, brown, black and a combination of brown and black.
It has a snap closure system, which releases the front cover so that it opens to view the screen of the phone. On the inside of the front cover there are three pocket incisions for storing perhaps a credit card, memory card and ID. Also, instead of hiding away in a purse, this case integrates an ultra belt clip so you can clamp it onto a belt, bag strap or even your attire. You can access all of the functions and controls of the phone without having to remove it from the case too. It is highly convenient and has quite a remarkable charm.
SILICRYLIC Hard Shell Case with Silicone Core
Why settle for one type of protection when you can have two in one, plus the added benefit of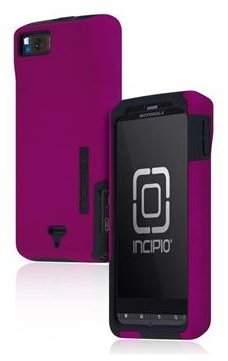 a fancier design? The Silicrylic case is a smart cover option that combines a soft silicone inner core with a surrounding rigid hard shell frame. The shock-absorbing silicone protects against drops and bumps, while the hard shell polycarbonate frame reinforces structural integrity. The case stays intact during the most technical tasks on the phone – you can access all the functions and controls as well as synchronize external plug-in accesories.
With this purchase you receive an Incipio Vanity Kit, which includes an applicator card, microfiber cleaning cloth and protector film for shielding your Motorola Droid X2 screen from scratches and scuffs. So you get a complete encasing and all-around protection of your smartphone.
References