Must-Have HTC Merge Cases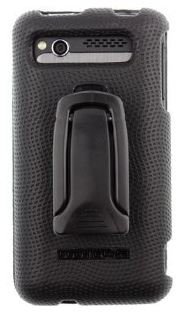 The HTC Merge stands side by side with many of the other new generation smartphones in today's market. It has a terrific LCD touch-screen display, a sleek slide out QWERTY keyboard, and a well thought-out design. A pretty good investment – one that needs pretty good protection. This is what you will find here. This fantastic line up lists the best kind of HTC Merge cases, customized to protect your smartphone while offering style and practicality. Get a detailed description of each and pick your favorite.
Body Glove Snap-On Case
There is no better fit for your smartphone than this Body Glove Snap-On Case. This slim
case features an ultra-soft material that is easy to grip. It feels like a golf glove and it shields and protects your phone from bumps and scratches. It is very easy to install, as it is to remove, and it gives the ultimate convenience with a terrific kickstand in the back. The kickstand incorporates a swivel belt clip system so that you can carry it on your belt, bag strap or attire.
Once your HTC Merge is covered with this accessory, you will find the exact cutouts for the volume controls, convenience key, headphone jack, camera lens and charger port of the phone. The Body Glove brand is a smart choice for your HTC Merge, the cases are quite durable and look terrific on your phone.
Empire Rubberized Snap-On Case
Rubberized cases make great covers for any cell phone. This case's construction consists of two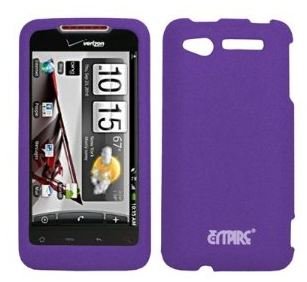 types of layers –- an inner tough shell to protect your smartphone from hard-hitting impact and a softer, outer sheathing to aid in grip and traction when placed on flat surfaces. In all, this case is guaranteed to give your smartphone the ultimate protection from cosmetic blemishes and damage. This HTC Merge purple case cover also allows for full functionality of your phone with openings for all the buttons, ports, jacks, and speakers.
You will find it has an easy snap-on system, and is also simple to remove when needed. One of the cheaper cases on the market, costing only $6.87, you can find rubberized cases, such as the featured purple example, in an extensive array of colors, and also with patterns and graphical designs.
Graphic Rubberized Shield Case - Spring Flower
Here is a fashionable Graphic Rubberized Shield Case to give you a personalized feel. The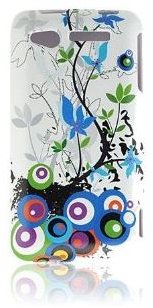 spring flower design is laser imprinted to give lasting good looks and a chic style. Typically, rubberized cases such as these make terrific covers to protect your phone from scratches and scrapes. The combination of a hard shell and rubbery surface finish works together to provide a customized fit for your HTC Merge. It is engineered with precision cutouts to provide complete access to all the functions, controls and ports of the phone without you having to remove the case.
This featured HTC Merge case has two plates, which snap together to give complete protection. The plates are somewhat pliable, this makes it easy to install and remove the case so that you can interchange with another case or access the battery in the back of the phone.
Cellet Bergamo Leather Holster Case
This list wouldn't be complete without a nifty leather pouch to carry your HTC Merge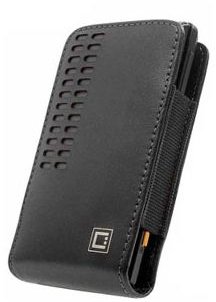 smartphone. It provides a custom enclosure with the exact fit and slim padded sides so as not to add bulk of any kind. It is lightweight, easy to carry, and has a simple executive style.
Simply slide your phone inside the case with no stress. However, be careful during carriage because there is no cover flap or locking strap to securely hold it inside in the event it turns upside down. This case guarantees optimal comfort for your HTC Merge and protects the device from scratches, dents and scrapes, as well as damage from an accidental fall.
Lexikon Protex Abstract Blooming Floral Graphic
Get great style and a trendy cover with this Blooming Floral Graphic case. It is made of a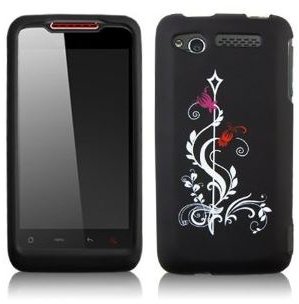 hard plastic material to give full body protection against scratches and dings as well as a customized enclosure for your HTC Merge. There is a faceplate and back cover, which snaps on together in one simple motion. It detaches quite easily when necessary, so you don't have to worry about prying it open with the possibility of damaging the case.
It offers a smart design that allows total access to all functions and buttons without removing your cell phone from the protector case. If you're looking for the ultimate and complete protection of your smartphone you may want to consider implementing a protector film for the screen.
Premium Crystal Snap-On Case
Protect your HTC Merge with this exquisite Premium Crystal Snap-On smoke print case. On the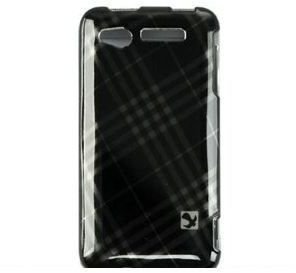 outside, this case boasts a subtle, preppy, plaid stripe design with a black background and a terrific shiny finish. The case features two pieces – a front and back plate, which snaps together to create the perfect mold for your HTC Merge handset. Once installed you will find that there are the exact cutouts for the ports and controls of the phone including the camera lens.
The Premium Crystal Snap-On case is made from high grade, hard plastic material, which makes a great guard against scratches and scuffs on your handset. You can depend on long lasting protection as well as an enduring pristine look.
References