Best HTC Sensation Cases: Top Picks To Protect your Smartphone in Style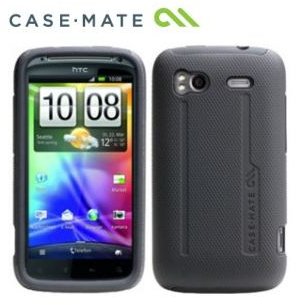 See how these cases will protect your smartphone while offering a long list of benefits and, best of all, impeccable styles and designs. There is no doubt that these cases will fulfill a long list of demands for an even longer list of individuals. Check out the specs on their most highlighted features and see which of these HTC Sensation cases are best for you.
Case-Mate HTC Tough Case
Get top class protection with this Case Mate Tough Case on your HTC Sensation. It has a rugged,
slip free outer shell made of tough ABS plastic merged to a smoother, softer silicone layer in the inner section, both combine to give a slim, bulk free enclosure. The case has somewhat of a decorative appeal with an engraved logo of the Case-Mate brand on the back along with other grooves and indentions.
The construction of the case covers the entire back of the phone and extends to enwrap the sides as well, plus it comes with an added protector film for the screen. So you can expect an all-around guard of your smartphone with this case installed. Plus, total convenience without having to remove the case to access the functions, ports and other controls of your smartphone.
Silicone Skin Case
Designed for your HTC Sensation Smartphone, this silicone skin case is made to give the perfect fit for your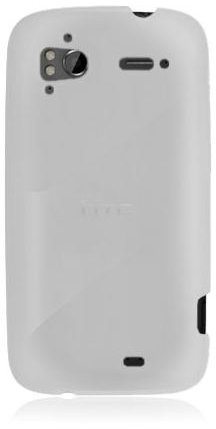 smartphone. It covers every corner and crevice of the phone except for the screen, buttons and controls, which are left free for accessing specific functions. The case is made with grade-A silica gel, which is not only durable and long lasting, but also equips the HTC Sensation with a soft and comfortable surface.
The case adds just a little depth to give the phone a thin enclosure; there is no excess bulk to worry about. It's a great shield for scratches & scuffs and guarantees to keep your HTC Sensation looking pristine while preserving its usage. Like other silicone cases you can expect superb flexibility to easily install and remove the case from the phone when needed.
FlexiShield Skin Case
If you are looking for a case with a little zest for your HTC Sensation, this FlexiShield is a terrific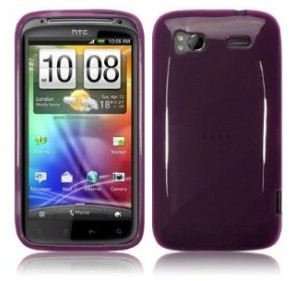 choice. The sheen on this case is so alluring you may want to pick up a few more in different colors, considering the cost is only $12.99. The FlexiShield Skin Case is made of a gel-like substance, which makes it look and feel just like a silicone case but offers better quality and durability.
The surface is buffed to give an ultra smooth finish and shine, but compromises the grip when carrying and placed on certain surfaces. However, you can expect a strong armor for day-to-day usage as well as a guard to protect from unintentional scratches and hits. The case also offers ease of use with convenient cutouts for all the buttons and ports of the phone, plus simple handling to install and remove when needed.
Krusell Orbit Flex Case
This magnificent Orbit Flex Case is a great accessory for individuals looking for class, sophistication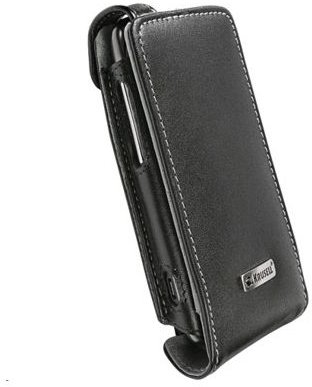 and executive style. You will be happy with this purchase, not only does this case look great, but also emanates practicality and convenience. It offers the perfect fit and all-around comfort of your HTC Sensation and boasts intricate detailing with beige stitching along the edges and a stainless steel Krusell emblem affixed to the front cover.
The design has a removable, full front cover that flips down from the top of the phone with the release of a magnetic strap. In the inside of the front cover there are useful pockets for storing a memory card, ID card and so on. The entire enclosure has a slight padding to optimize the protection of your smartphone by cushioning it in the event of an accidental fall, as well as scratches, scrapes and scuffs.
This HTC Sensation case is extremely versatile, once the front cover is removed; the case doubles up offering an alternative look and style, given that the back covering is an ideal casing by itself. It is also fitted with a multi-dapt system on the back so you can interchange the fitting options to clip and unclip the case to your belt or pocket. Also you will find the case provides all the necessary cutouts for full access to the buttons and other functions.
Crystal Clear Hard Case w/ Free Universal Stylus
Simplicity combines with style and practicality to produce this Crystal Clear Hard Case. It is a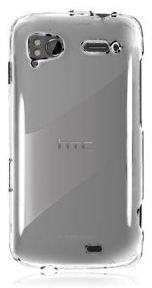 smart choice if you want a slim, custom enclosure plus the maximum convenience and protection when using your smartphone. This case is made from durable plastic material, which has been engineered to take the form and shape of your HTC Sensation while giving access to all the controls including the speaker, camera lens and charger port through precision cutouts.
The case simply snaps on to the back of the phone hassle free and provides great handling when moving about. This featured case comes with a complimentary universal Stylus pen with a soft foamy tip and a 3.5mm headphone jack insert so you can plug it into the phone and never risk losing your stylus.
Amzer Soft Gel TPU Gloss Skin Case
This Amzer soft gel TPU case has a little more personality than other typical versions. The material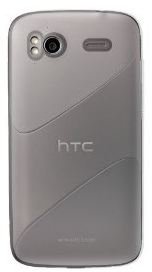 from which it is made has a gloss finish that covers your device like a second skin. It takes the shape of the subtle contours of the phone giving the sleek looks of a hard case and the custom fit of a soft case.
Far more advanced than its predecessors, this TPU Skin Case is fashioned from multiple thermo-acrylic elements that are highly elastic and highly resistant to oil, corrosion, abrasions, and harmful UV rays. It has a manicured attractiveness about it, yet offers the benefits of a slip free encasing, shock absorber and shield from scratches, scrapes and dents. Also, you will see that when it is installed, there are clear openings for the screen, speaker, power and charging port.
References