Top Choices for Samsung Replenish Cases
What's the sense covering up your smartphone after deliberating for so long on not only the functionality and performance qualities, but also the appearance and style? Eventually, we all have to come to terms with the fact that the best decision is to get a case for our phone. The reality is, using a case to protect it is key in enjoying its use for a long time. So let's have a little fun with selecting a great Samsung Replenish case.
Zip Wallet Leather Skin Phone Case
Need to make a quick run to the grocers or post office? Or maybe you want to have a night out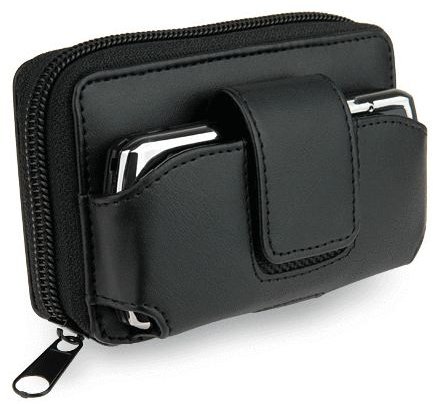 with friends. This wallet case is the ideal accessory to take with you for holding your phone as well as cash, a driver's license, credit card and so on. It conveniently encloses the phone in a completely separate section beneath a magnetic flip strap for quick access without unzipping the wallet case. Even though the phone is kept on the exterior part of the case it provides extra cushion protection from dents and scratches and also shock of impact.
This versatile case also features a sturdy, metal swivel belt clip on the back to clip onto your attire for the ultimate handsfree carriage. It has several pockets inside plus added space for an additional device of a comparable or smaller size to the Samsung Replenish, that could be a digital camera or iPod.
Body Glove Belt Clip Carrying Case
This case may look like a typical leather case but it is actually made of soft, flexible signature Body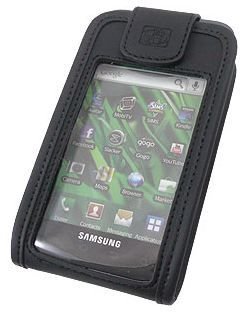 Glove dive suit material. Don't get confused; this case is not water resistant, so please do not take a shower or go for a swim after using it to cover your phone. It has a stylish, sporty design and shows a little personality with its clear front window, this allows for quick viewing of the screen without removing your Samsung Replenish. Accessing the buttons through this window is not a problem, just click away as you normally would if the phone was not in the case.
The material not only feels good in your hands, but also has terrific elastic properties to give a custom fit and enclosure of your smartphone. The case stores the phone safely and securely inside with an easy release magnetic flip strap at the top and optimizes carriage with a detachable, rotating belt clip.
Gear Impact-Resistant Case + Micro-USB Cable
If you're looking for a tough guard for your smartphone but don't want to compromise on looks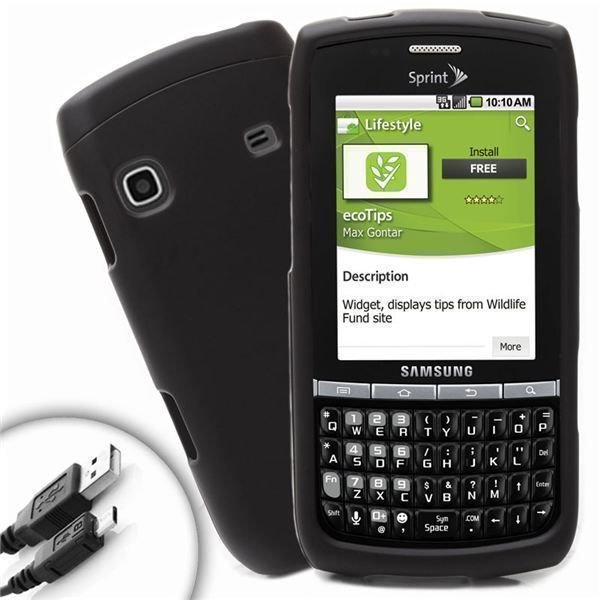 and fit, here is the answer. The Gear Impact-Resistant Case Cover consists of two plates, which snap together to create a complete shield for your Samsung Replenish. It protects the device from scratches, scrapes and dents as well as impact shock. There are precise openings in the case for the camera lens, volume control, charger port, convenience key, speaker and any other external plug-ins.
You will be happy to know this purchase comes with a complimentary micro USB cable to optimize use of your phone. For all-around protection, however, it would have been nice if a protector film for the screen was added as well – you would have to purchase that separately.
Cellet Noble Vertical Belt Clip Carrying Case
Here is a really nice leather case for your Samsung Replenish; it has an alluring quality even to those who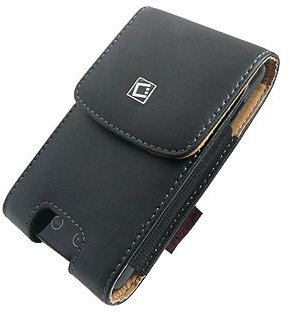 don't really like leather cases. It is constructed of black synthetic leather on the exterior and a contrast of the same fabric in tan on the inside. With this simple magnetic flip cover case you get a slim custom fit from its expandable sides and flat padded enclosure.
It protects from cosmetic damages as well as dirt and dust, and completely protects the phone from harm in case it is dropped. The design also makes a great case for other devices of the same dimensions – (123mm tall x 67mm wide x 13mm) and comes with a detachable belt clip and belt loop to let you carry your phone vertically on your belt or bag strap.
Clear Phone Case
Clear phone covers are some of the best Samsung Replenish cases you can find, they offer the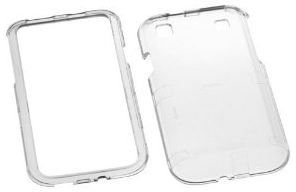 same kind of protection as any other hard case- that is a custom fit enclosure, tough guard and shield, yet they appear invisible. This featured clear case has ultra slim front and back transparent plastic covers that snap together to completely house your smartphone. You can use your phone with ease when this case is installed as there are precision cutouts to access all the controls and functions of the device. This case is a preferential choice on this list and the best recommendation for picky consumers.
References