Top Picks for Samsung Droid Charge Cases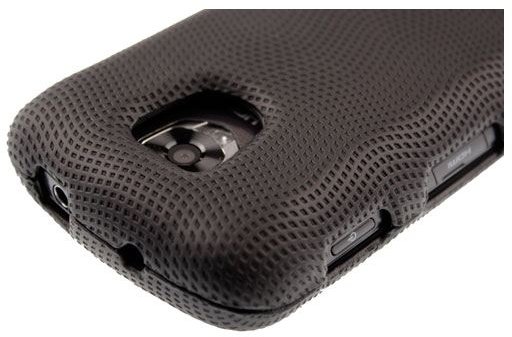 These are some of the best Samsung Droid Charge cases you can find, each of these cases are selected to provide maximum protection in a number of ways, while offering long lasting quality and terrific style. Check out the specs on each for more features and choose your favorite – find the direct links to purchase online below in the references.
Body Glove Snap-On Protector Case
If you're looking for a case with the combination of protection, guard, durability, convenience and style,
then this Body Glove Snap-On Protector case is what you need. Its snap-on mechanism is as easy to install as it is to remove, and completely encloses your phone for the ultimate protection.
You don't have to worry about your phone sustaining any kind of scratches, scrapes or dents with this case installed. Neither do you need to fear it being damaged after an accidental fall; this case has a thick tough shell that can withstand high degrees of impact shock. However, you may want to restrain from intentionally throwing or slamming your phone on hard surfaces after installing the case just to test these properties; take our word – its tough!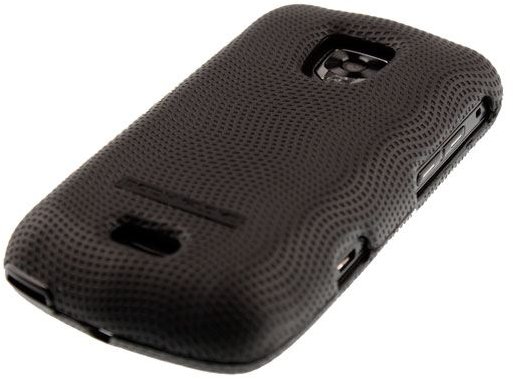 The glove-like surface with Body Glove's signature coating is designed to provide terrific traction for grip, this will help prevent it from easily slipping out of your hands. Like many other custom fitted covers, this case has openings to provide access to the camera, ports, and controls of the phone.
Cellet Noble Vertical Pouch
The Cellet Noble Vertical Pouch is a great choice for full protection of your Samsung Droid Charge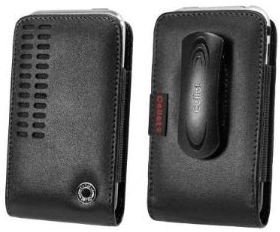 smartphone. The design is simple yet sophisticated; it has a full front and back cover joined together with expandable bands on both sides. The leather exterior is smooth to the touch, yet quite durable, the inner material is even smoother and softer to protect your handset from bruises and scratches of any kind.
You can count on a slim, slender and customized fit with no kind of bulk, the case is ingeniously padded to give a flat and cushioned enclosure. It is a great case for the business professional, an exquisite addition with any work attire. It fits perfectly into a jacket or pant pocket and comes with a removable belt clip for versatile carriage.
Mobi Products Skin Case
Mobi skin cases are first and foremost the best kind of covers for a customized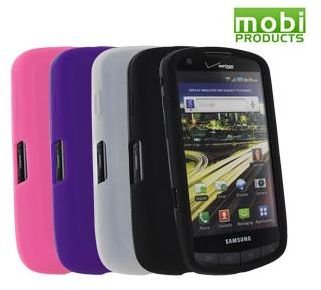 fit of the Samsung Droid Charge smartphone. The material from which they are made is quite flexible, this is why they are so easy to install and remove from the phone when needed.
They make great shock absorbers incase the phone falls or bump on hard surfaces. These particular cases have special anti-slip properties that give your device superb grip on all types of surfaces. Once installed, you will find convenient cutouts for all functions and controls of your phone, including the screen, which may need the addition of a protective film to guard against scratches and scrapes.
OtterBox Commuter Series Case
This Commuter Series Case by OtterBox packs a surprising amount of protection into an ultra-thin, stylish design.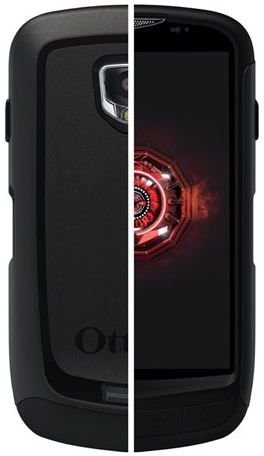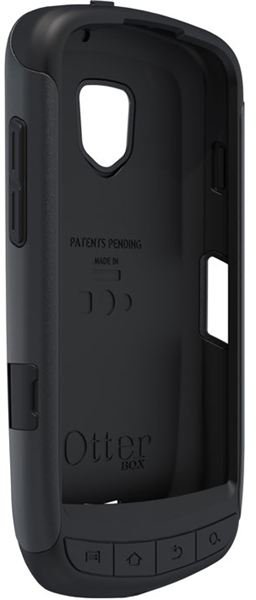 It is made up of three layers: A self-adhering touch screen protector, a tailor-fit silicone skin and a custom-molded tough outer shell. So it offers three kinds of shields in one, all of which combine to give a wholesome enclosure for your phone.
There are precise cutouts in the case for the phone's camera and charger, the other controls and ports have silicone plugs covers for added protection; this however sometimes hinders the speed of which the buttons initiate their functions. Nonetheless, OtterBox cases are one of the best brands you can get for top class good-looks and long lasting qualities, a definite pick among the best Samsung Droid Charge cases on the market.
Mobi Products Hard Shell Case
Hard shell cases make great covers for your smartphone; they exude practicality in a number of ways.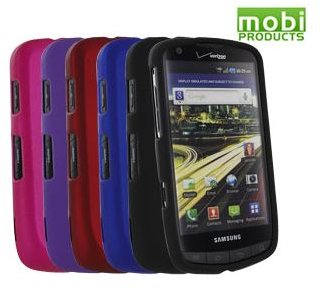 As much as some of us like to explore more fancy designs, often times we return to the good old hard case. They give great guard against cosmetic tarnishing, provide a sleek custom fit, easy mechanics to remove and install onto the phone and precision cutouts to easily access all controls and functions.
Additionally, these cases come in a wide array of fantastic colors and are found to be quite affordable. Usually, they can be bought in packs of six and more, which is why they are a great Samsung Droid accessory choice for the entire family.
References