Top Picks of Samsung Droid Charge Accessories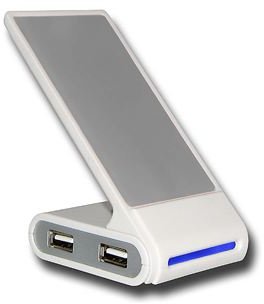 When you think things couldn't get any better in the world of cellphones and accessories, they do. There is always some newly released smartphone version to top the one before or dynamic universal accessory component to blow your mind. How do you keep up or know which accessory to choose? The key thing is to analyze your exact needs in an accessory - for instance, what is more important when you get behind the steering wheel - handsfree conversation on your Samsung Droid Charge or Bluetooth synchronization to listen to your playlist? Even though you can get both features in one device, often times the device's star quality may just be one of the two. Here are some impressive Samsung Droid Charge accessories, see a review of their most highlighted features and choose which is right for you.
4 Port USB Hub Phone Mount
Why settle for just any ordinary phone mount when you can get this dynamic Four Port USB Hub version
for your Samsung Droid Charge? Its design is capable of mounting and connecting up to four different USB devices to your PC or Mac, that could be either your phone, digital camera, printer, flash drive or something else. Transferring and syncing data is simple and quick; it takes no time to install and comes with a USB plug to use right away.
This phone mount offers all-around over-current detection and protection for any device that is plugged in and also features an LED indicator light to display charging status. The mount has an eye catching design and offers great functionality, it would have been nicer, however, if it offered some kind of movable angulation to optimize the viewing modes.
MOTOROKR T505 Bluetooth Digital FM Transmitter
This car kit is a great tool to take along with you when driving. It gives superb hands-free convenience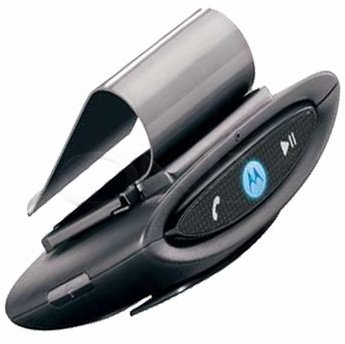 for answering and making calls, as well as listening to your playlist while you drive. The MOTOROKR T505 Bluetooth Digital FM Transmitter connects to your phone via Bluetooth and links to your car stereo without wires or installation. The audio range is excellent; you will experience clear, echo free and noise reduced reception during calls through its built-in 2-watt speaker. If you choose, however, this T505 transmitter can synchronize with the car stereo system to improve clarity and volume.
It has an intelligent Station Finder feature that, with the touch of a button, announces where to tune the FM radio for a clear FM connection. This is especially handy while driving so as to not distract you from the road. Additionally, you will find this smart device has an integrated audio caller ID, which speaks the number of the person calling. Also, there is a portable solution clip that snaps on to the visor, so that it can be taken from car to car.
Amzer® Emergency Portable Charger & Five in One Adapter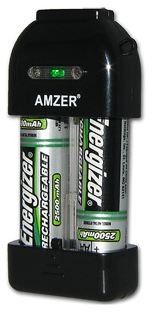 Even though the Samsung Droid Charge has an impressive AMOLED screen and super fast 4G LTE service, like many other sophisticated brands, it runs low on power after a few hours. In the hands of a heavy user, this device may not even last throughout the day, so naturally back-up power is a must.
This emergency portable charger is a great accessory for that; it uses two standard AA batteries making it easy to source power anywhere you go. It has five different connectors to optimize its use, which means it can work with a number of different devices, including micro and mini USB supported devices. The charger is extremely light in weight, compact and sleek in form, this makes it a great companion for travel and day-to day outings – a definite 'must have' Samsung Droid Charge accessory.
In-Ear Stereo Bluetooth Headset
Nothing beats a good headset to go with your Samsung Droid Charge. This featured In-Ear Stereo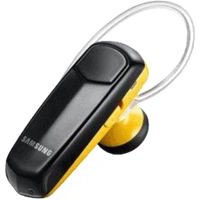 Bluetooth headset is the ideal solution, it offers hands-free talk time of 6 hours and standby time of 200 hours plus utilizes background noise filtering and echo cancellation to deliver extremely clear communication. So if you find yourself in a crowded, loud environment it will still allow clear audio for effective communication. What makes this accessory even greater is the simple, yet versatile, design of an ear hook that can be adjusted to optimize convenience and comfort.
The package comes with the addition of an AC Charger, 3 ear-gels and 2 ear-hooks. There is an LED battery level indicator to display the charging status and integrated controls to adjust the volume and activate power. It is also very light in weight so as to not put too much pressure or discomfort on the ear.
Ifrogz Voltz Series USB Car Charger
The Ifrogz Voltz USB Car Charger is an attractive and practical choice to use with your Samsung Droid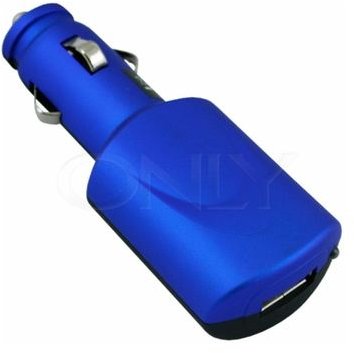 Charge during travel. It houses a USB port for you to charge not only your smartphone but also a laptop, iPod, digital camera and any other USB operable device in the convenience of the car. It fits into any cigarette lighter and is lightweight and compact in design, just simply unplug and store in the glove compartment, pocket or purse when not in use.
The color is most striking as it has somewhat of a metallic sheen, you can also get the exact design in black and/or red. It is one of the best-priced chargers for the Samsung Droid Charge, costing only $12.99, yet offers the same superb quality of any high-end charger accessory of its kind.
References