Top Sony Ericsson Xperia Play Accessories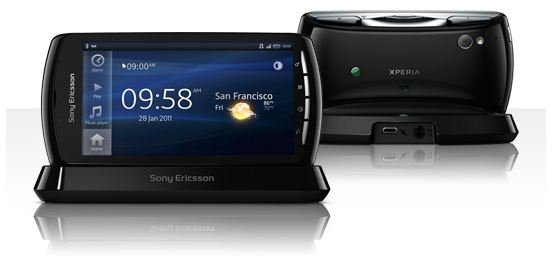 This feature includes a number of great accessories for the Sony Ericsson Xperia Play - a multimedia dock, charging plate, mini speaker system, bullet headset and Bluetooth headset. All these accessories are compatible and offer superb performance and functionality to give you easy use of your Sony Ericsson Xperia Play smartphone.
Multimedia DK300 Dock
This multimedia dock is among the best of its kind. It is specifically designed for the Sony Ericsson
Xperia Play and boasts a sleek and timeless design. Once the phone is placed in the dock it can be charged, as well as synced with your PC to perform a list of functions all at the same time. The multimedia dock allows you to sync data with your computer, transfer files, upload documents and applications, plus listen to music or watch videos while the phone is being charged.
It has a 3.5 mm socket, which allows you to connect your Sony Ericsson Xperia play to a wide range of home entertainment systems, speakers or headphones, also while still charging. The design of the docking station props your phone up so as to allow full access to view your media library, data log, and applications.
Charging Plate DT-600
All eyes are on this elegant charging plate. It has the most intriguing design and appeal while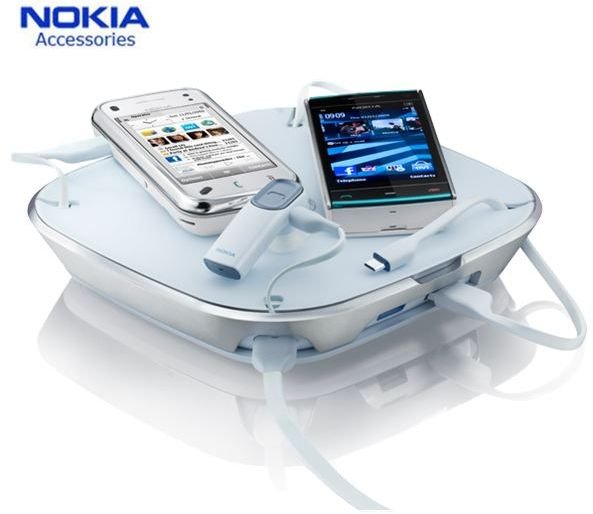 offering superb functionality and performance. With multiple connectors - two standard USB ports, mini port, and micro port adapters you can charge up to five devices simultaneously. For example - two mobile phones, a digital camera, Bluetooth headset and MP3 player can all be effectively charged at the same time. Let it be noted, the adapters on this device allow you to also charge devices such as Motorola, LG, Sony Ericsson, Samsung and Nokia phones. To widen the compatibility range, you can also use another data cable with the charging plate to charge other devices.
The design of this charging plate conceals all excess wires to eliminate a messy, tangled look with the use of a top plate, the cables can be easily hidden underneath this plate when not in use. The charger is also designed so that it can remain plugged-in when not in use without any additional power consumption.
Bass Buddy Pop-Open Speakers System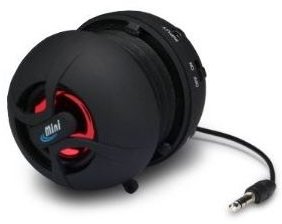 This Base Buddy Pop-open Speaker system is compatible with your Sony Ericsson Xperia Play. It has an integrated 3.5 mm jack for you to plug in your smartphone and listen to music in high quality anywhere and anytime you please. Even though this accessory is quite small and compact in size, it is described as a speaker system due to its powerful audio technology and superb sound reproduction.
It features a built-in rechargeable battery, and also comes with a USB charging cable for you listen to music as long as you want. This is one of the best Sony Ericsson Xperia Play accessories because it is portable, lightweight, has a great design and is remarkably powerful despite its size.
Blue Bullet Headset
With this headset users can talk on the phone, listen to video clips and games or listen to songs in style.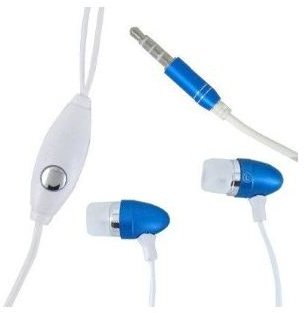 This headset is white overall with neon blue on the tips on the headphones and charger jack. In addition to its trendy style the headset offers quality sound and reception performance that reduces surrounding noises of all sorts.
The control button has multiple functions so you can answer, reject, end and mute calls plus pause and play music with a single touch. You will find this bullet headset fits comfortably in the ears and is light in weight to not cause discomfort when worn for long periods of time.
Bumblebee Bluetooth Headset
If you are looking for a tiny, compact solution for a headset, you may want to check out this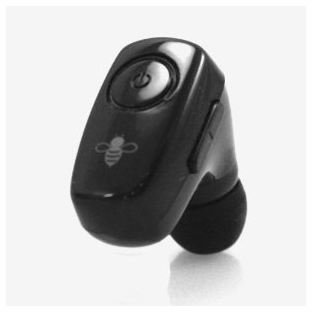 Bumblebee Bluetooth headset. It offers the greatest combination of functionality and ease of use. You will get the best kind of comfort there is as it comes with 3 different sizes of ear buds for a versatile fit, plus it is very light in weight at less than 7 grams. It is easy to connect to your phone and offers crystal clear voice quality no matter where you are.
Charging the unit is a breeze with its standard micro-USB charging technology plus it is equipped with a long lasting, built-in rechargeable battery that gives an additional 3 hours of talk time and up to 100 hours of standby time.
References
Image Credit - Images courtesy of the respective retailers.