Top Picks for LG Optimus 3D Accessories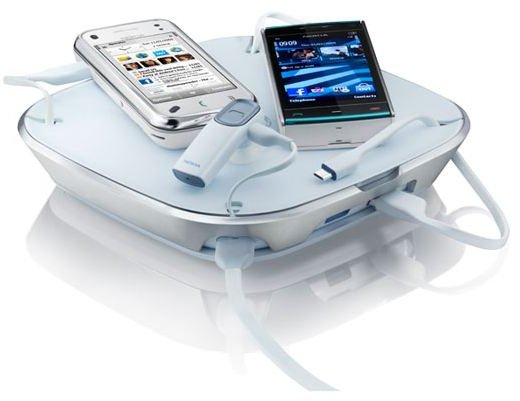 This selection includes an amazing multi phone/device charging plate; a sleek and sophisticated visor car kit; a multimedia desk dock; fully loaded stereo Bluetooth headset and a 3-in-one sync & charge USB travel kit. Get a breakdown of the highlighted features and reviews to help you decide on your purchase.
Charging Plate
This amazing charging plate is the ultimate power source solution to charge your LG Optimus 3D. It
has five chargers in one; among the multiple connectors there are two standard USB ports, a mini and micro USB port and adapter so you can charge your phone, digital camera, Bluetooth headsets, MP3 player and iPod all at once. You can even use an existing data cable with this charging plate for added convenience.
It has the most striking appeal and well thought-out design, making it the ideal accessory for any business space, work station, home base etc. Its construction conceals all the wires underneath a top plate so as to eliminate a messy, confused, tangled look. The charger is also designed so that it can remain plugged-in when not in use without any additional power consumption, unlike many alternative products.
Visor Car Kit
This is not your typical car kit; it is designed to clip on to the visor so as to provide convenient viewing,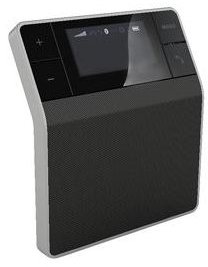 and a direct channel for you to speak commands via Bluetooth. It has a sleek, sophisticated structure, which will make an attractive addition in your car. Users can make calls hands free on this device and can log and store up to 500 contacts, which they can view on the high resolution LCD display screen.
The Visor Car Kit has a Bluetooth range of up to 10 meters and gives users an impressive 8-hours of talk time plus 200 hours standby time. It comes with rechargeable lithium ion batteries, for an additional 3 hours of talk time, when needed. Don't worry about any reception interference during conversations as this car kit has professional noise and echo cancellation technology for clear sound recognition.
Multimedia Desk Dock
If you want to turn your LG Optimus 3D phone into a multimedia powerhouse, then check out this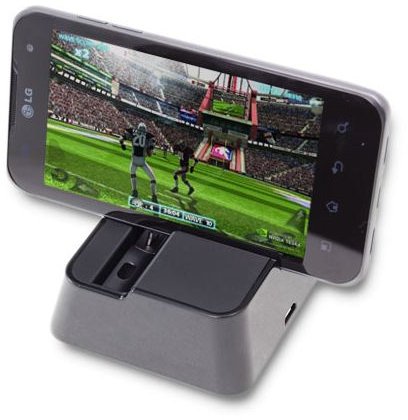 official LG multimedia dock. It has an ingenious design unlike other docking stations with separate, dual orientation for both landscape and portrait viewing modes.
Upon docking your LG Optimus 3D, users can charge as well as sync their smartphone with any compatible device, while getting full view of the screen. This means you can watch movies, music videos, browse the web etc. plus access all the controls and functions all at the same time.
3-in-1 Synch & Charge USB Travel Kit
Why settle for one when you can get three pieces of LG Optimus 3D accessories in one! This three-in-one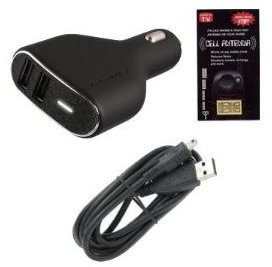 USB charger travel kit gives you the ease of charging your phone anywhere there is a power source, whether your on the road, at home or the office. There is only one cord with an integrated USB connector, which can be used with either the wall plug or the car charger component included.
The complete kit is easy to travel with and gives you the versatility of synching your LG Optimus 3D with other USB operable devices. You can expect durability and quality performance from this accessory as well as the ultimate in convenience.
Stereo Bluetooth Headset
Get dynamic sound quality and operation with this stereo Bluetooth headset, the audio is clear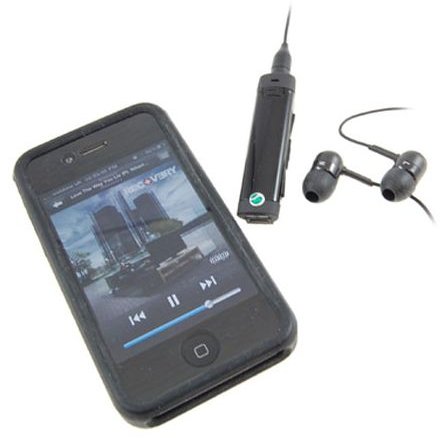 and the base deep to give superb performance. This amazing accessory has built-in FM Radio that will allow you to listen to the radio, whether you are connected via Bluetooth to your phone or not. Also there are controls on this headset for users to answer, reject and end calls without touching the device. It has an OLED screen display for you to view the track or station being played and also incoming calls.
This fully loaded headset has a 3.5 mm jack that can be interchanged with other Bluetooth compatible headsets, speakers etc. and has a multipoint for you to connect more than one device at a time, while offering a complete hands free experience.
References
Image Credit - Images courtesy of the respective retailers.