Best Samsung Galaxy S ll Cases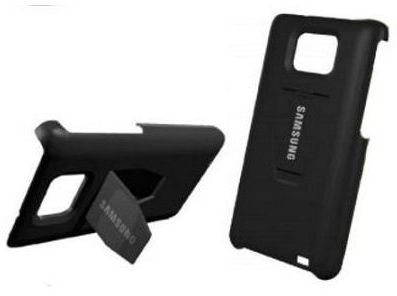 You will enjoy this round up of cases for the Samsung Galaxy S ll, each case has something great to offer - from a slim form fitting enclosure to the resourcefulness of a built- in kickstand, you can depend on something practical and smart in this selection.
Kickstand Case
Kickstand cases are among the most resourceful Samsung Galaxy S ll cases on the market.
This particular design allows for both landscape and portrait viewing of your device when watching a video or navigating through music etc. The kickstand flips-out from the back and produces a sturdy support for your phone when deployed to stand-up on a flat surface.
The case is made of hard premium polycarbonate material that enwraps your device to give great protection and shield it from external damage. It easily snaps onto the back, covering only the back and sides of the Samsung Galaxy S ll, so you will need to source a screen protector for the screen of your phone.
Samsung Galaxy S ll Screen Protector - [Link to Buy]
Mesh Case
This case is little different from the typical hard snap on case. The shell layer is somewhat perforated to create a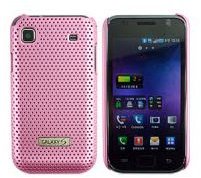 mesh encasing, which unlike any other cases, facilitates ventilation and cooling of your smartphone. The mesh case looks stylish and also provides superb grip and handling.
This case attaches at the back of your Samsung Galaxy S ll and features cut outs to fully access the device without removal. It has raised edges that will protect the screen when placed face down on a flat plane; this elevates the phone so it doesn't make contact with the surface.
Noreve Tradition A Leather Case
Specifically tailored for the Samsung Galaxy S ll, this luxury leather case offers style and first-class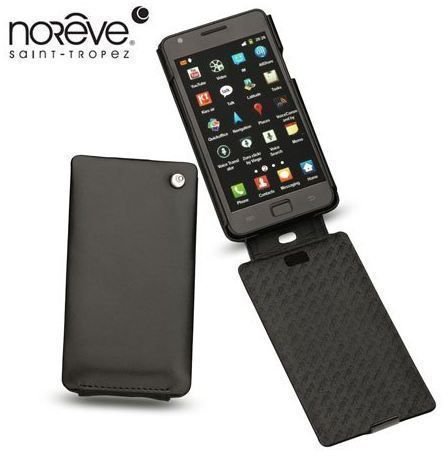 protection for your device. What is great about this case is the slim fitting enclosure it gives your device; the walls are slightly padded, firm yet thin. On the inside of the front cover the Noreve logo is embossed to give a nice look, however, it would have been a little more practical if it also featured a concealed storage pocket.
This traditional leather case will facilitate full access to the side controls and ports when the case is closed plus there is a cutout in the back for the camera. There is the convenience of an easy release button closure for quick accessibility and a completely removable clip that ratchets 360 degrees. This type of clip provides versatile carriage and easy removal for those who simple dislike bulk or the look of back clips on their case.
TPU Rubber Case - Clear
This TPU case is great for those who are not fond of Samsung Galaxy S ll cases that detract from the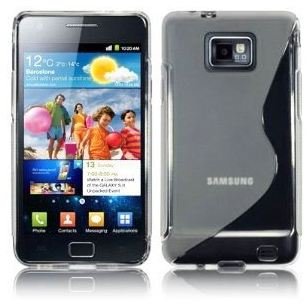 appeal and design of the phone. This alternative is lightweight, slim fitting and transparent, which gives the facade of no case at all. Also, it is a great impact absorber; is easy to handle; slip free; has a soft texture plus vivid and dynamic shading to create a new aesthetic experience for your phone.
You will find these TPU cases are specifically designed to give full access to the controls, functions and all the ports on the phone without having to remove it. For complete protection of your device, it is advised to combine a screen protector with this case to guard against overall scratches, dents and scrapes on your handset.
Check here for a screen protector for your Samsung Galaxy S ll – [Link to Buy]
Leather Flip Case
This leather flip case is designed specifically for the Samsung Galaxy S ll and gives convenient
access to your device with its easy handling features. It has a front cover that completely covers the face of the phone. With the release of a magnetic fastening strap, the front cover flips down from the top to expose all functions and controls of your smartphone. Additionally, you will find there are precise cutouts in this leather case to allow for camera function, head jack plug-in, charger insert and other controls.
This Leather Flip Case is made from the highest quality materials and has contrast stitching along the edges for a premium look. The inside is lined with soft leather to protect the complete surface of your phone.
FlexiShield Skin
FlexiShield skins are simple, yet effective, solutions for covering your smartphone. These cases are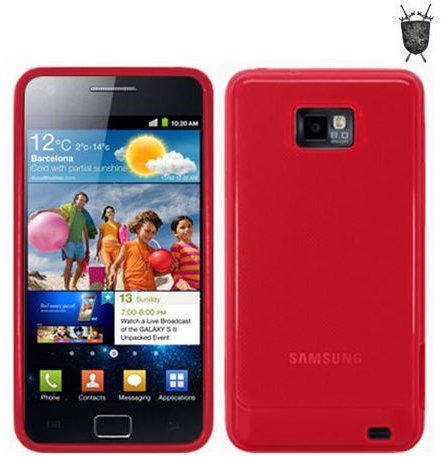 made from a tough gel that is specially compacted to make it supple, similar to silicone but tougher than a crystal case. They are perfect for avoiding any kind of surface damage on your Samsung Galaxy S ll and are also great impact absorbers.
Flexishield cases are stretchable and bendable, which accommodates easy fitting and removal from the phone and they are crafted to give the ultimate convenience of accessing all the ports, controls and functions of your phone.
For added shielding you may want to get a screen protector to go along with this case, since it only protects the sides and back of your device.
Samsung Galaxy S ll Screen Protector - [Link to Buy]
References