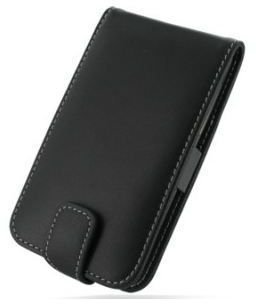 Here is a great selection of HTC Wildfire S cases that you can depend on for the ultimate protection. We have nothing less than the best to offer. These cases are crafted to provide just what you need - good looks, great support, best protection, easy access and long life, all crammed into one complete package. Take a look.
PDair Leather Black Flip Case
If you are looking for the ultimate protection and exquisite style in an HTC Wildfire S case, you may want to check out the specs on this PDair black leather flip case. Designed for the smart executive, this case is handcrafted from genuine leather and has precision threading along its edges.
The case flips up from a vertical setting at the base of the phone; it has a release flip strap at the base that snaps shut to completely enclose the phone giving it a superb shield. The interior is lined with soft material for added support and a sturdy encasing to hold your phone in place. Unlike traditional leather cases, this PDair design provides easy access to the phone's side controls when the case is closed.
FlexiShield Skin
Get long lasting protection with this FlexiShield case for your HTC Wildfire S. As durable as it is, the FlexiShield has an ultra slim design that covers your device like a second skin. It also has a great texture, polished to a perfect shine, which gives this case terrific appeal. This case is made from a tough compacted gel that is just as supple as silicone cases, so it is easy to manage when installing and removing it from the phone.
These HTC Wildfire S cases guarantee a tailored enclosure with clear openings to access every control and port, including the phone's screen, camera lens, speaker and charger.
TPU Skin Protector Case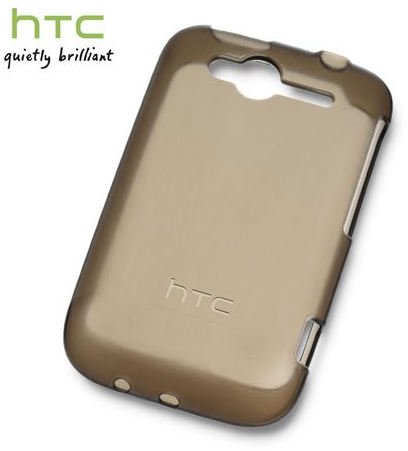 One of the most robust alternatives to traditional silicone skins is the TPU protector shield case. It combines flexibility and strength to create a unique shield for your device. TPU skins are lightweight, slim fitting and durable to withstand significant shock of impact and safeguard your device.
Ideally, you will find the case is crafted to improve grip and handling and has the exact cutouts needed for accessing the functions, controls and ports of the phone without removing the case.
Safe Skin Case - Black
This Safe Skin case is made of high quality, thick, synthetic material to offer the best kind of protection for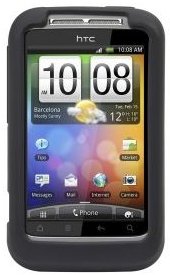 your device. It is ingeniously crafted to provide a slim and secure fit with the precise cutouts for the phone's screen, speaker, ports and other controls.
This HTC Wildfire S case is all about safeguarding your device from damage as well as providing a great grip. This case has been textured to give a smooth surface feel and the most comfortable handling. Included in its package, there is a self-adhesive screen protector for added shielding.
Barely There Case Black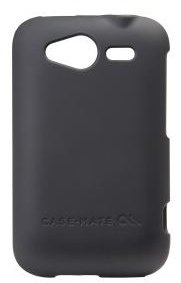 The HTC Wildlife S Barely There case has a simple, yet effective, design to safeguard your phone in an optimal way. It has an extremely slim layer, customized for a perfect fit; an impact resistant, flexible plastic casing; a soft textured finish for an excellent grip plus precision cutouts for complete access while it is still fitted onto the phone.
Typically this is a back casing that provides secure coverage on the sides of the phone, with openings to access the side ports. This featured case comes with a screen protector kit for added protection against scratches and scrapes on your device.
References