Top Choices for Nokia E7 Cases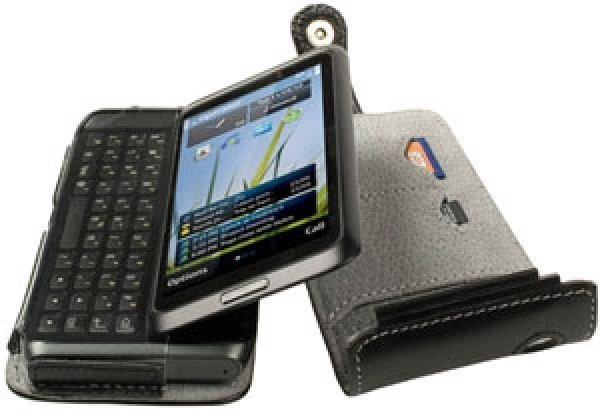 The Nokia E7 is an exceptional smartphone with a lightning-fast processor, built-in multi-tasking, high resolution screen, and intuitive touch screen controls among other fantastic features. By the looks of it, owners of these high tech devices would be more on the meticulous side and as such, will require the best cases to go along with their device. Well, this round up speaks to facilitate just that - these are the top Nokia E7 cases you can find on the market.
Krusell Orbit Flex Case
This particular orbit flex case from Krusell is specifically designed for the Nokia E7 smartphone. It
provides optimal access and a secure enclosure for the device while offering protection and style. The case is crafted from genuine leather and has intricate beige stitching along the edges to add a touch of elegance.
Its design has a detachable coverlid and back casing; the coverlid integrates a concealed pocket, convenient for storing business and memory cards etc. It opens from the base and has an easy release button system that latches onto the back casing. For frequent usage, simply snap off the coverlid and access your phone easily with the added protection of the sectioned back case.
Furthermore, you will see the case has interchangeable fitting options for removable belt clips and convenient cutouts for leeway to all ports and controls or your Nokia E7.
OtterBox Commuter Case
This super protective case has three layers of protection - a self-adhering, clear protective film layer;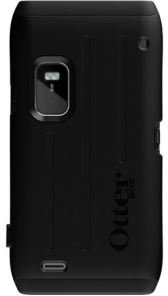 durable silicone skin protective layer and high quality custom-molded polycarbonate shell. It is constructed to fit your smartphone like a glove and has all the exact cutouts for accessing the ports, controls and other functions. There are custom silicone plugs for protecting and closing off the ports when not in use.
This is definitely one of the most durable Nokia E7 cases on the market offering a great look as well. The surface texture gives terrific handling along with a few exterior grooves, which also adds a decorative appeal.
PDair Black Leather Case
The PDair leather case is handmade from 100% genuine smooth leather, crafted with precise white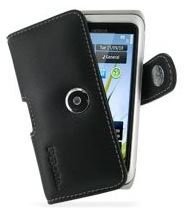 stitching along the edges and the PDair logo embossed at the front. The interior is lined with a soft material to safeguard your device from harmful impact and surface damage. There is a flexible, slim flip strap, which houses a magnetic locking button that is situated on its length to replicate a book case enclosure.
You will find openings through the sides to access the phone's controls and ports and it is designed with a removable belt clip system to provide versatile carriage.
Nokia Hard Cover
This amazing hard cover shell is made of tough plastic and leather accents, designed with a stylish vertical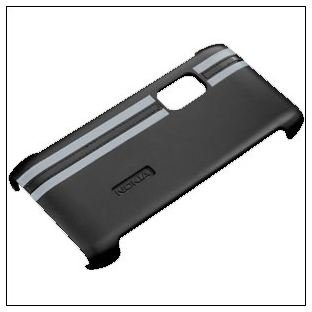 racing stripe to one side and an imprinted Nokia logo. It is custom made to give your Nokia E7 the perfect fit along with the necessary cutouts to maintain full functionality of your phone while the cover is securely on. This case guarantees superb protection against scratches, dents, scrapes and other cosmetic tarnishing.
This Nokia hard case is not only attractive, it feels great in your hands with its smooth surface and slim design. Also, it is a fantastic option for not adding bulk to your device.
Krusell Horizon Hector Leather
This Krusell case is a perfect fit for your Nokia E7, but has an expansive enclosure to suit a wide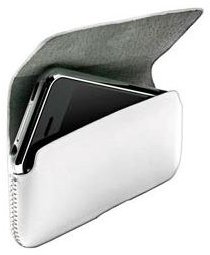 range of other devices. This attractive case is handmade in exclusive Nappa leather and intricate plaited threading that bonds the edges. It has a large cover flap that folds over to completely enclose your device.
This Nokia E7 case's interior is lined with a delicate suede-like material to cushion and protect your device while it is enclosed. It has an ultra slim design and even has belt loops in the back to wear on your belt instead of a bulky clip system. This case will easily smear, so extra precaution is needed when handling.
Nokia Silicone Cover
This silicone case provides the ultimate flexibility for easy handling of your smartphone as well as for quick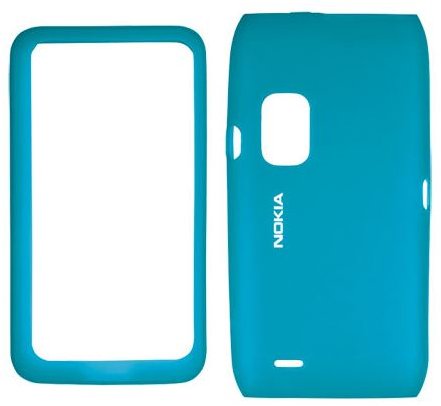 installation and removal from your device. It has a front and back plate enclosure for complete protection of your device and works even better with the addition of a protector screen (sold separately). The case has the exact cutouts for the screen, camera, headphone, charger and any other external plug-ins.
The silicone cover is a great solution for safeguarding your device; it is a superb shock absorber and shield against scratches and scrapes on your Nokia E7.
References