Best Cases for The Sony Ericsson Xperia Arc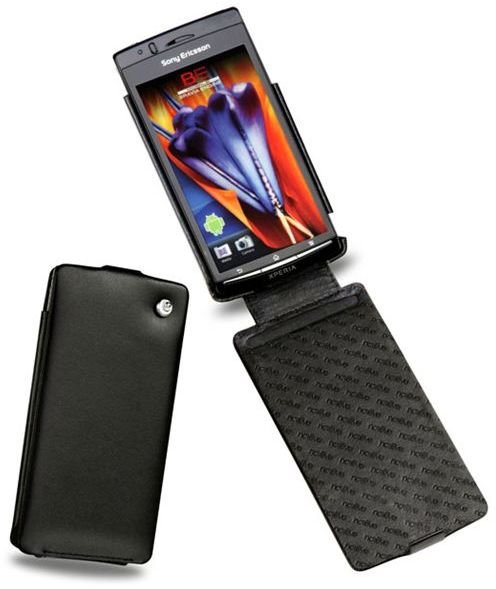 Sometimes it's difficult to find the perfect case for your smartphone, after all it took some time and deliberation to choose just the right one. The Sony Ericsson Xperia Arc is notorious for its slender, sleek design and luxurious appeal, so there are some key requirements needed in a case to showcase these features. Take a look at this great selection of cases for the Sony Ericsson Xperia Arc to show off your smartphone and at the same time make it look chic.
Noreve Tradition leather case
This Noreve Tradition leather case has a slim padded enclosure to uphold the thin, slim design of your
Sony Ericsson Xperia Arc. The interior lining is embossed with the Noreve logo that creates a nice patterned texture and look. This case is not your typical leather case. It allows clear access to all the phone's side controls including the headphone jack, charger port etc. while the phone is in the case. Also it features a complete front flap that easily closes without the help of a magnetic or snap closure. Additionally, the case comes with a removable plastic belt clip that installs effortlessly for the ultimate convenience.
Nillkin Hard Case + Screen Protector
This Nillkin hard case offers full body protection for your Sony Ericsson Xperia Arc smartphone with the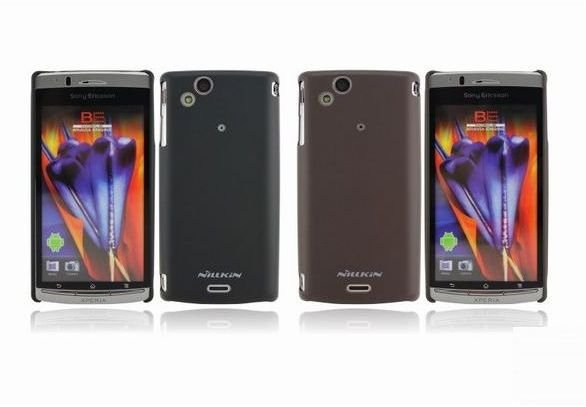 added, easy to install, screen protector. The case has a magnificent outer shell that looks great, feels terrific and is tough against shock of impact, scratches, dents, scrapes and dings. The hard shell securely snaps on to the back and covers the edges and sides of your device, while the screen protector provides a tough guard for the screen, you will find convenient cutouts for all ports, controls and functions.
PDair Leather Book Case
This book case is ideal for the executive customer. It is handmade from the finest leather with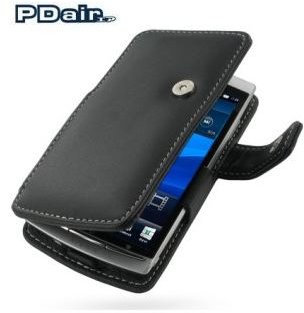 an exquisite design, which securely houses your Sony Ericsson Xperia Arc and gives it a classy and important look. The soft interior of the case is perfect for protecting your mobile phone from accidental damage and general wear and tear.
The case provides the convenience you need without removing the phone. Like most cases this book design has a removable 360-degree clip belt plus a magnetic locking system on the side to open and close the case when necessary.
Pink FlexiShield Case
The FlexiShield case is not quite silicone nor is it rubber, this sleek protector case is made from a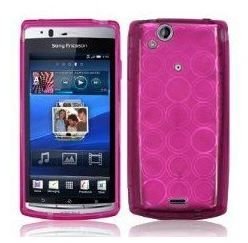 special durable gel that offers superb flexibility to provide ease when covering or removing the phone. It still provides tough protection all over and creates great handling with its lightweight and smooth surface. You will find there are deliberate openings for accessing the headphones and camera.
Terrapin Genuine Leather Case
This is one of the smarter looking Sony Ericsson Xperia Arc cases. It is handcrafted from genuine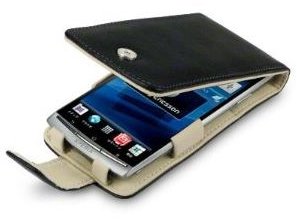 black textured leather with a light beige leather interior that peeks out at you from the outlook of the case. The internal supports unite to give your smartphone a secure and sturdy enclosure, so you don't have to worry about it getting detached.
The case has pockets on the interior of the cover flap, which is hinged at the top and flips up from the base with the release of a metal button system. You will see with its release, the front flap cover easily opens to give full access to all the functions and controls of your phone.
Silicone Soft Skin Case
This case is not simply a cover for your Sony Ericsson Xperia Arc; it is a very effective and strong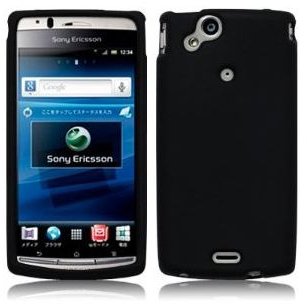 guard as well as a protective shield. The case is lightweight, flexible, yet durable, and tough against impact shock and other surface abrasions of your device.
This case is made of high quality thick, flexible silicone covered in a clear protective layer and has precise cutouts so you can access essential functions and controls on your smartphone. It provides a good grip for handling and is resilient to slippage on any surface top.
Krusell Gaia Mobile Pouch
If you're looking for a nice pouch case for your Sony Ericsson Xperia Arc, this is a great choice. This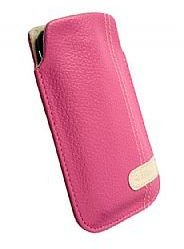 Krusell Gaia pouch comes in pink, brown and black and is handcrafted from man-made leather with attractive decorative stitching on the surface and an embossed logo on the front to give it a great trendy design. It gives your device a slim custom fit as well as a tight enclosure to keep your device snug and cushioned.
Pink – [Link to Buy]
Black - [Link to Buy]
Brown – [Link to Buy]
Two Layers Full Body Invisible Protector Shield Skin
This is hardly what you would expect for a phone case, but it provides the same features and more for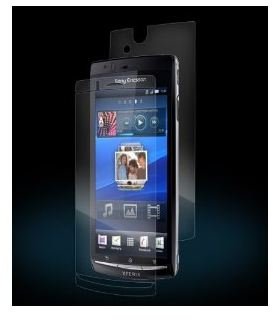 your smartphone. These are clear, scratch resistant skins for the Sony Ericsson Xperia Arc. They are made from the toughest kinds of material usually associated with manufacturing helicopter blades and such.
These invisible protector shields have been specifically calibrated to fit your Sony Ericsson Xperia Arc like a second skin and could be the perfect solution for those of you who are particular about adding bulk to your smartphone. However, doubling up with a case is not a bad idea for protecting against impact and other hard-hitting forces.
Axiom Genuine Leather Pouch
This leather enclosure takes the shape of your Sony Ericsson Xperia Arc with its slender flat-layered, fitted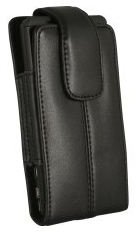 design. The case hosts a flexible flip strap at the top to secure your device and has expandable sides to give it a snug fit inside. It comes with a heavy-duty belt clip for portability that rotates 360 degrees for individual preferences.
The Axiom case is styled from genuine leather and handcrafted with strong, durable, neat stitching giving it a well-manicured appearance. Additionally, you will find overall the case is lightweight and quite nifty.
TPU Rubber Gel Case - Protector Skin
These rubber made cases are flexible and form fitting covers specifically designed to protect your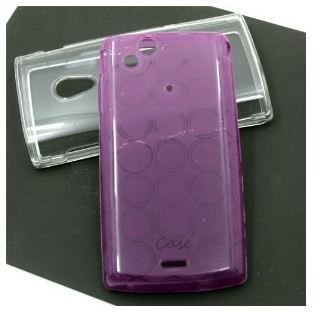 phone from impact and cosmetic wear and tear. They are lightweight, easy to handle and have great texture for a lasting secure grip. This case is conveniently constructed to facilitate complete access to all the functions and controls of your Sony Ericsson Xperia Arc so you don't have to remove the case.
You will find this type of case comes in an attractive array of colors and has a low cost of under $5.00. [Link to Buy]
Also, check out this clear gel TPU cover case for your Sony Ericsson Xperia ARC from ebay - [Link to Buy]
References