Top Choices for LG Revolutions Cases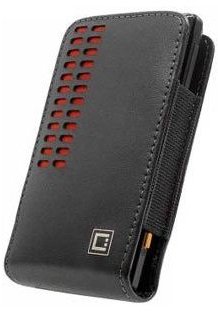 Choosing The Best LG Revolution Case
The LG Revolution is one of the slimmest smartphones of its kind, and boasts a magnificent high resolution screen. Now, how do we get a case to aid in its superb design without taking away from its star qualities? You could choose from our selection, one of the form fitting cases, whether made from silicone, rubber or thermoplastic polyurethane. These will give your LG Revolution a custom fit with a great view of the screen and easy access to all the controls and ports. But if full body protection is what you need then it's best you go with one of our choices of fantastic leather cases. Go ahead, take a look at our LG Revolution cases.
Cellet Bergamo Leather Slide Case
This exquisite leather case is perfect for your LG Revolution. It is made of beautiful, genuine, soft black
leather, which boasts ornate peeks through holes to show a red under layer that gives it incredible style and splendor. This slide-in case pouch has expandable sides that will securely retract to hold your device steady and snug, yet it remains easy to remove. This versatile case has a slot in the back to accommodate two different clips: a fixed spring clip and an optional swivel 360-degree adjustment clip.
Body Glove Case – Reflective
The Body Glove Case is one of the nicest pouch designs you will find, and coincidentally is made to fit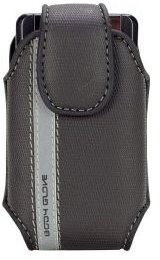 the LG Revolution smartphone. It is constructed from silk threads to give a reflective appearance and sleek beauty. This case hosts a slender cover strap at the top and is immaculately sewn with a lighter cord along the edges to give it a burst of trendiness.
Additionally, you will find the body glove case provides great protection from bumps, scratches, moisture and shock of impact. The durable material is easy to grip and light in your hands. There is a rotating low-profile clip for attaching to your belt, pocket, or purse for added convenience and instant phone access.
Skull Bling Case Cover Faceplate
Glamorize your LG Revolution with some bling; this sparkling diamond embedded black bling case is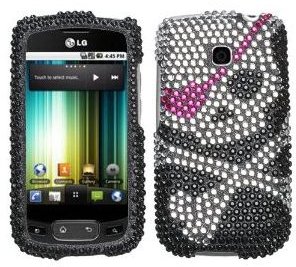 great to dress up your device, especially when attending a special, fun occasion. This case offers the same protection as any other hard snap-on cover. There are precise openings for the phone's screen, camera lens, headset jack, ports and side controls. This skull bling cover case will guard your LG smartphone from scratches, dents and chips of any kind.
You will find the case provides a custom fit for your device and the sturdy crystal bling adds superb traction when handling. It is easy to install and the encrusted diamond bling will last for a long time, providing cosmetic longevity.
Naztech Ikon Silver Case
This case has shades of, actually two-tones of, grey to be correct. It is made of genuine leather and is neatly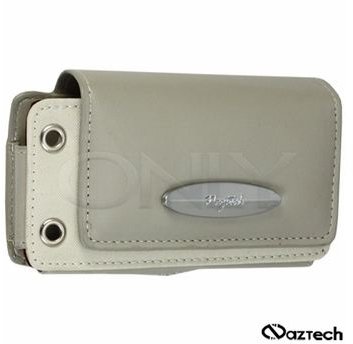 sewn with strong stitching and carefully seamed to give both durability and appeal. The silver plated trappings that adorn the case give it a heightened sense of style and chic good looks. The interior is lined with a soft material, which protects your LG Revolution phone from minor bumps and shock. Additionally, it houses an inner sensor that turns off the screen when the device is in the pouch.
The magnetic closing flap easily flips over and fastens securely to keep your phone safe inside the case. It also has an integrated clipping system that increases convenience for the user.
TPU Case with Inner Check Design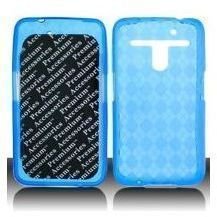 Thermoplastic Polyurethane (TPU) cases are super flexible and have a special bonding property that hugs your phone to give it a snug, tight fit. It is constructed from smooth, treated rubber that feels great and provides traction for easy gripping of your device. You will find the case is easy to install and has the perfect cutouts for all the phone's ports, controls and functions.
This featured TPU case comes with a free Hand Helditems universal stylus pen that features a soft foamy tip and a 3.5mm headphone jack insert.
We're not done yet, check over on page 2 for more great LG Revolution cases.
Deluxe Vertical Leather Carrying Case/Pouch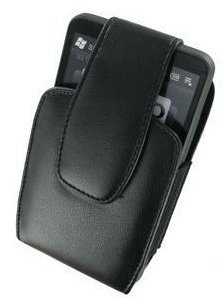 This vertical leather carrying pouch offers an unusual peek-a-boo effect so you can see your smartphone while it is enclosed. The case's covering stops short three quarters of the way up from the base at the front to give a clear view of the upper screen of your phone. It has a slender flip strap to hold your phone securely in place. Its design is made from durable, genuine leather with a soft interior lining to help keep your device protected and scratch free.
Hot Pink Silicone Rubber Gel Soft Skin
Silicone covers are amongst the most popular options for LG Revolution cases, which is why we have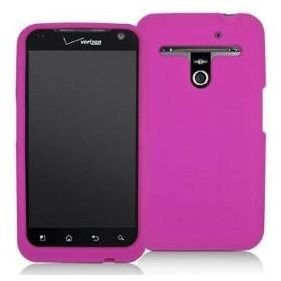 hand selected this featured hot pink silicone rubber gel soft skin case to spruce up your device. This case has a rubbery texture that helps to provide a good grip on your device. It will fit your LG Revolution phone like a glove with its calculated measurement and soft premium silicone rubber material. Additionally, you will find this case is lightweight, durable, flexible and allows clear access to the phone's controls, ports and functions.
Deluxe Horizontal Leather Wallet
Looking for a classic black leather phone case? Then this is the perfect choice for you. This premium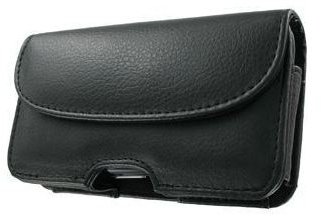 quality horizontal wallet pouch is made from durable, genuine leather and features a magnetic flap cover. The interior is lined with soft neoprene material to help keep your device scratch free. It comes with a detachable belt clip that easily clamps on to any belt, pocket or purse strap.
This case boasts perfect workmanship, with strong sturdy stitching tailored to perfection that will guarantee lasting protection of your LG Revolution smartphone.
Rubberized Shield Hard Case
With this case you get great protection of your device with a smooth rubberized finish that gives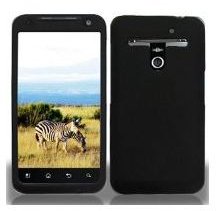 it a great texture, lasting grip and comfortable handling. The inner shell part is made of a hard synthetic material that offers superb protection against impact, scratches, unwanted blemishes and is a great shock absorber. Additionally, this rubberized shield hard case offers a great fit for your device and has the exact cutouts to allow full access to your LG Revolution.
This case comes with a free Hand Helditems universal stylus pen with a soft foamy tip and a 3.5mm headphone jack insert.
Luxmo Red Border Vertical Pouch
This case offers a simple, classic design. It is made of texturized leather that has neat sturdy stitching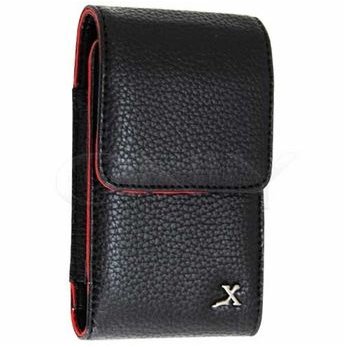 along the edges with a red border to add drama and style. It is customized to comfortably and securely hold your LG Revolution smartphone in place. The soft felt inner lining aids in cushioning and wear-and-tear. You will find that this case has a strong magnetic enclosure, which easily flips up to quickly release your device when necessary. Additionally, it has a clad clip on the back for easy and convenient carrying.
References