Top LG Optimus Black Cases: Great Cases for the LG Optimus P970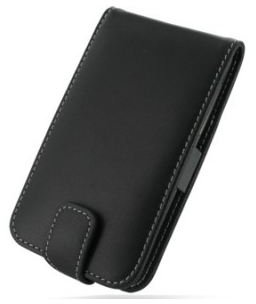 Having trouble finding a great case for your LG Optimus Black smartphone? Problem solved. Here we have a great line up of trendy LG Optimus P970 cases for you, suitable for any occasion and more importantly capable of protecting your LG Optimus smartphone. Coincidently, all these cases are black, which makes them the ultimate choice, as they look spotless and pristine all the time and they are also well suited for any attire. These are versatile carrying accessories, take a look!
PDair Leather Flip Case
This LG Optimus Black case oozes sophistication. It is
handcrafted from genuine soft leather with a strong attention to detail and quality. It has a rigid protective enclosure that offers a snug fit and added support with a padded front flap cover to guard the screen and controls of your LG Optimus device.
Accessibility is effortless with an easy release magnetic strap, engineered and hinged at the bottom. Also, it has a removable clip system that allows for an efficient detachment from your belt.
MOFI New Desirful Leather Pouch
Need a little danger and drama in your LG Optimus Black case? This Mofi Desirful pouch has an artwork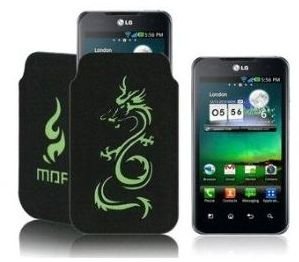 design of a dragon laser printed on the front and the Mofi logo on the back. The case has a great look and guarantees lasting beauty that will never fade. It is a simple, classic design. It is made of smooth synthetic leather outside and has a soft suede inner lining which cushions your phone for a snug and secure hold, but still allows the phone to glide in and out very smoothly.
LG Black Hard Case
This black hard case is made of strong, sturdy plastic material that is skillfully polished to a perfect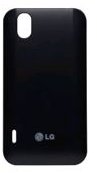 shine. Its glossy appearance is nice to look at and has a nice smooth, sleek feel. This case is designed to offer great protection against damage and impact shock with a full back cover and compact side enclosure. It is molded to create a perfect fit for your device as well as for clear access to all the controls, ports and functions.
PDair LG Optimus Black Leather Book Case
This amazing book case is handmade using the finest leather to offer excellent quality.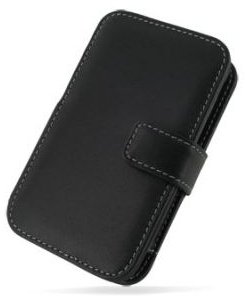 The soft interior of the case is perfect for protecting your mobile phone from accidental damage and general wear and tear. It has convenient custom cutouts to allow complete accessibility to your device without you having to remove it from the case. However, you will find its design gives you the ability to easily insert and remove the phone when necessary.
There is a magnetic flip strap situated to the side of this leather book case, which easily opens and closes without any hassle. Also, the case comes with a removable 360 degrees clip belt on the back for convenient carriage.
Horizontal Leather Case
If you're looking for elegance and style, check out this horizontal leather case for the LG Optimus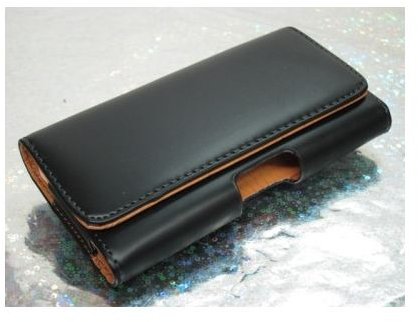 Black P970. It has an executive pouch case design with genuine soft double-layered leather to completely enclose your device. The tan colored inner leather lining is tailored to the outer surface and peaks out through the artsy cutouts along the sides to give a striking appeal.
The case has a magnetic locking cover that simply snaps over, ultimately securing your smartphone in place and protecting it from cosmetic damage.
Sports Armband Pouch Case
This sports armband pouch case securely fits on either arm with its extendable Velcro wrap band.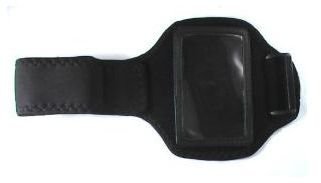 The case features a clear plastic window to give a perfect view of your device during any workout session. It also has an easy to open enclosure, which allows you to quickly remove your LG Optimus smartphone whenever necessary.
You will find this case is durable and strong and will protect your device from damage, scratches, scrapes or dents of any kind. The Velcro wrap band is strong enough to hold the weight of the phone on your arm for long periods of time without loosening or detaching.
References