Best Blackberry Storm 2 Bling Cases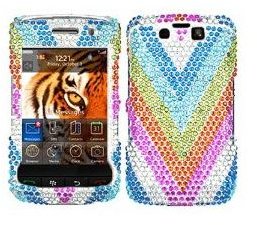 Bling Cases for BB Storm 2
Bling cases come in a variety of styles and designs; among the best cases for the Blackberry Storm 2 is the hard rhinestone case; they provide superb protection for your device, while offering great styles and patterning. Additionally, the soft bling case offers the same kind of irrefutable shield as the hard case, with the same kind of attractive rhinestone embellishments. We will give a more detailed description of the two types, to showcase which are the best BlackBerry Storm 2 bling cases.
Bling Rhinestone Faceplate Cases
These are hard cover rhinestone cases with semi-enclosed faceplates, extending from the coverage in the back to grasp the front top, sides and bottom of the BlackBerry Storm. The faceplate cases are the most protective of your device; this makes the bling rhinestone faceplate case one the best options for the BlackBerry storm 2. In addition, this case is fully functional, allowing access for all plug-in devices with a snap on technology to access the battery, memory and SIM card quickly and at any time.
Rubberized Hard Bling Cases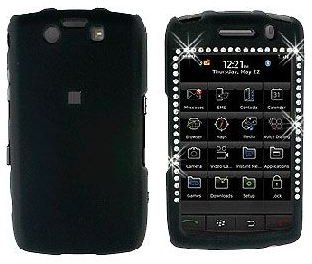 The rubberized hard bling cases offer superior protective shielding of your BlackBerry Storm 2 from both worlds - consisting of a hard durable cover and soft conceal for your device. Some designs even come with a textured rubber finish for improved gripping. This case is fully functional and allows access to all your phones ports – charger, headphone etc. without removal. You can enjoy the durability of this casing as well as the bling enhancements that make it look magical all together.
Silicone Bling Cases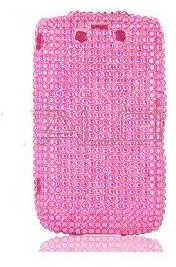 Silicone bling cases for the BlackBerry Storm 2 are the most affordable cases of the bunch; they are soft and flexible, yet highly durable and are effective shock absorbers. The silicone bling case have openings for all plug-ins for easy convenience, and are very easy to remove to access your BlackBerry Storm2 battery, SIM and SD cards when needed. You will love the attractive colors available in this type of case, along with the added enhancement of the decorative rhinestones.
Best Hard & Soft Bling Cases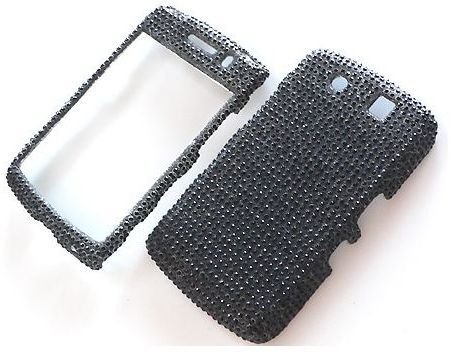 Black Bling Cases
Black hard and soft rhinestone cases are great bling cases to use with the BlackBerry Storm 2 for a number of reasons. For one they are suitable for any age group, so more mature consumers can delve into the world of bling without appearing juvenile. Another great reason we recommend the black bling case, is its ability to look pristine for a long period of time. Pragmatically, bling designed cases don't have cosmetic longevity since the rhinestones can sometimes fall off, especially after a hard-hitting impact. In the event this happens,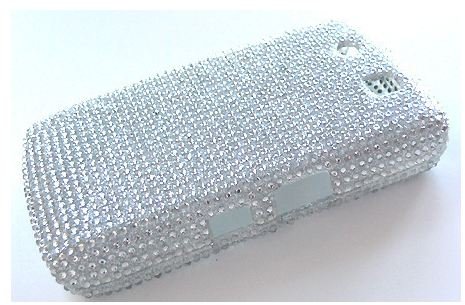 missing rhinestones on the black bling case will not appear obvious, this allows ample time to get it replaced.
White & Silver Bling Cases
Full white or silver cases can offer the same support as the black rhinestone cases and are great alternatives for these purposes.
Black Bling Case for BlackBerry Storm 2 - [Purchase Link]
Silver Crystal Bling Case for BlackBerry Storm 2 - [Purchase Link]
References
iOffer - https://www.ioffer.com
Amazon - https://www.amazon.com
Image Credit - Screenshots courtesy of the respective developers