Top Cordless BlackBerry Charger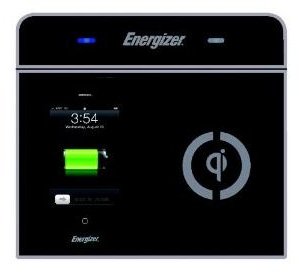 A cordless BlackBerry charger lets you charge your BlackBerry device without attaching any kind of cable to it, giving you the freedom to move it around and even use it while it is being charged. Here are some recommended charging devices that do not require you to tie down your BlackBerry device.
Energizer IC2B-US Qi-Enabled Three Position Inductive Charger
This charger from energizer is designed for Qi-enabled devices. These devices are capable of being charged without being plugged in. They can either be embedded with a chip or installed with an adapter that allows for charging with spatial freedom. It features two LED lights that tell users if the devices are being charged. This charger allows you to move devices while they are being charged. It has one USB charging port for connected charging that you can use if the two inductive charging slots are already filled up. It can be purchased for $62.24.
Portable Mat with Powercube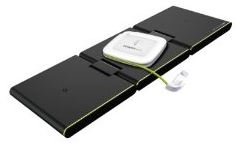 This charging mat is ideal for travel since it is a very compact and highly portable device. It folds up easily thanks to its magnetic locks and an included carrying case. When unfolded, it can charge up to four devices at once thanks to three wireless charging spots and a single charging space for USB charging via USB connection. It automatically stops charging for each device if it detects the device is already at full charge, making it a very environmentally friendly charger. You can buy it for $47.28.
RIM Blackberry Sync Pod Docking Cradle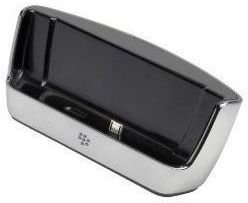 This docking cradle is manufactured by RIM itself so you are assured that it is compatible with BlackBerry devices. It uses micro USB for charging and syncing purposes. Charging is done just by placing the Blackberry device on the dock, making it easily accessible for the user. Charging it using this dock also puts it on display, giving you the chance to show off your beautiful BlackBerry device to your friends while you are charging it. You can get it for just $6.99.
Powermat Home and Office Mat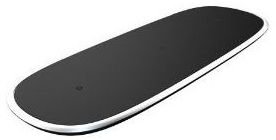 The sleek and elegant design of the Powermat makes it perfect for use anywhere in your home or office. It offers three positions for wireless charging of devices and one USB connector for charging one more device. It can handle all kinds of devices from LG, Apple, Samsung and Sony, so you can use it for all your devices and not just your BlackBerry device. You can buy it for $67.97.
RIM 9700 Charging Pod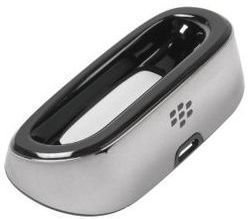 You can connect this charging pod to any data cable or travel charger to use it for charging your BlackBerry device. The position your BlackBerry will be in lets you use the phone while charging it. You can take calls, watch videos and listen to music while it is being charged. It has a compact design that makes it easy to carry around. It is convenient enough to use in your office, in your home and even on your bedside. You can get it for $8.81.
Conclusion
These cordless BlackBerry charger items give you the chance to easily and efficiently charge your BlackBerry device in an attractive and portable manner. They do not occupy too much space so they can be used anywhere from your office desk to your bedside table.
Note: All prices correct at time of writing.
References