Top iPod & iPhone Docks with Wireless Speakers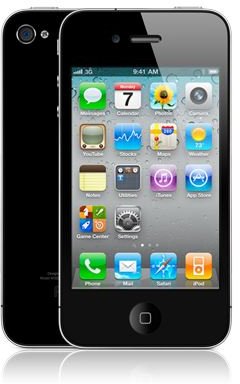 Best iPod & iPhone Docks with Wireless Speakers
iPhone's music storage capabilities are almost unheard of for a mobile phone. But what use is all that music if you don't have a way to play it when you are at home? Sure, there are plenty of iPhone docks that let you play your music through speakers on the dock, but that limits you to a single room. Why not check out some of the best iPod & iPhone Docks with Wireless Speakers so that you won't be confined to one space? Docking your iPhone in one place while having the speaker in another location is a great feature, but these types of speakers are hard to find. Take a look at a few of the top iPhone docking stations with wireless speakers. See something you're interested in? A link to buy for each item is included. The author and Bright Hub site are not affiliated with any of the retailers, so you are provided with a link to the best deal that could be found online.
1. Sharper Image EC-W130 Indoor/Outdoor Wireless Speakers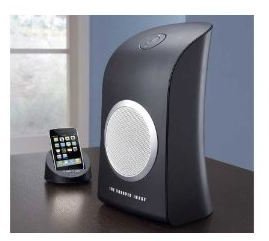 Need a speaker to put out by the pool? No problem with the Sharper Image EC-W130 Indoor/Outdoor Wireless Speaker system. The remote docking station for iPhone or iPod will wirelessly transmit audio up to 150 feet. Even better than that, the speakers are water-resistant, so you don't need to worry about a rogue splash destroying your equipment. The sound quality is crystal-clear and the convenience of not being tied down to the speaker is worth the cost.
Amazon - $69.99 – Link to Buy
2. Sony S-AirPlay Wireless Speaker System with iPod Dock - $189.99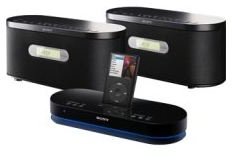 Sony S-AirPlay Wireless Speaker System is a great option for households with multiple rooms. This system comes with a docking station and remote control with two wireless speakers that each have separate AM/FM radio capabilities. You can listen to the radio with a speaker in one room and to music from the iPhone that is docked in another room at the same time. On top of that, you can sync up to 10 Sony wireless speakers at once. For bigger houses or if you're looking for amazing surround sound effects, Sony S-AirPlay's wireless system is the perfect option for you.
Sonix Electronics - $189.99 – Link to Buy
3. Yamaha PDX-60 iPhone/iPod Speaker Dock - $129.95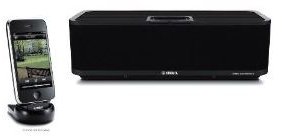 Yamaha PDX-60 iPhone/iPod speaker dock offers great sound quality without needing to have your iPhone or iPod connected to the speakers. Yamaha's PDX-60 offers a docking station on the speakers and a portable docking station. Yamaha PDX-60 uses yAred wireless technology to offer no sound delay, even when using the wireless dock. Yamaha PDX-60 is great for gaming, movie watching and playing music. This wireless speaker dock for iPhone also features a remote control and wireless transmitter that you can use without the phone being connected to the dock.
Amazon - $129.95 – Link to Buy
Resources and Image Credits
Image Credit: