The Top 5 Best iPhone 4 Aluminum Cases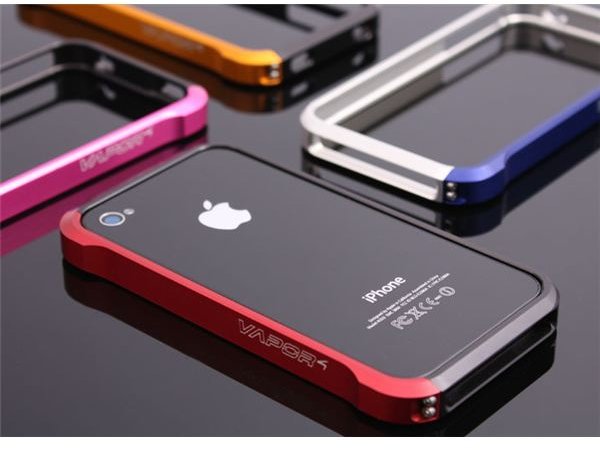 iPhone 4 Aluminum Case Round Up
Much as Apple want to advertise the iPhone 4 as a tough device that can stand up to getting battered, beaten and scratched, it is still better to err on the side of safety – and that means protecting your iPhone 4 from accidental falls and scratches. That's where finding the best and most durable iPhone 4 cases comes in. Thankfully, the market has many types of cases to offer – one such type is an aluminum case. Here we give you five of the best iPhone 4 aluminum cases available in the market today.
Element Case Vapor 4 Aluminum iPhone 4 Case
The first iPhone 4 aluminum case in our list is the Element Case Vapor 4. I've seen and tested several aluminum cases for iPhone and I would highly recommend this iPhone 4 case, not only for its durability but also because of its sleek, tough and professional design; it's lightweight too.
I've had several kinds of iPhone 4 cases before and one thing that attracts me most when buying one, is whether it will add bulk to the thin form factor of the phone – important if you want to use an iPhone dock. The Vapor 4 iPhone 4 aluminum case passes this requirement. It's slim and you will hardly notice that your iPhone 4 has a case on it. Of course, since we're talking about aluminum cases, Element Case made the Vapor 4 from a solid block of aircraft grade aluminum, which is only 19 grams in weight and yet strong enough to withstand the day to day hazards that it will encounter due to normal and abnormal usage.
One thing that you'll really appreciate about this aluminum case for the iPhone 4, is its anodized finish, which also serves as a protective coating. And to protect your iPhone 4 from bumps and falls, the inside of this case is lined with advanced absorbing material that cushions the effect of impact if you accidentally drop your iPhone 4. (Price: $79.95)
RokForm Rokbed Aluminum iPhone 4 Cover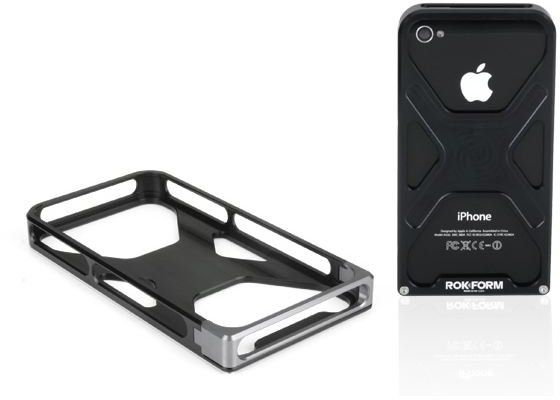 According to this iPhone 4 aluminum case's manufacturer - RockForm, this case was a product of months of designing and testing, before it became into fruition. The result is a nice case, properly designed and fitted for the iPhone 4. What's good about this particular case is the fact that it is hand assembled, and each case is serial numbered. This means that each of the cases is unique.
Looking at the technical side, the Rokbed aluminum iPhone 4 cover is made of 6061 T-6 anodized aluminum and was produced out of solid Billet, which went through CNC machines. In simple terms, this iPhone 4 case is highly durable and provides the perfect fit for your iPhone. Another nice feature of this case is that it provides 6 sided protection to your iPhone 4 against any drops, shocks or movements. And like any other iPhone 4 case, it provides access to all the buttons, SIM card slot and headphone jack of your iPhone 4. (Price: $79.00)
Kinetic Aluminum iPhone 4 Case

Like most aluminum iPhone 4 cases, the Kinetic iPhone 4 case is also CNC machined. This stands out as a unique iPhone case, due to the round edges, which also gives the case a nice, comfortable hold. This is somewhat different from other aluminum iPhone 4 cases which are mostly "squarish."
The inside of this case fully protects your device from scratches with a clear, coated material that prevents your device from making contact with the aluminum material of the case. Another unique feature of this case, is that it gives you an additional protective part for your iPhone 4, aside from the main case which fits onto the edge of your iPhone 4. For an additional $10 you can opt to get the optional real carbon fiber plate. You may or may not use this back plate and just use the aluminum bumper case, which is enough to protect your iPhone 4. For the fashion conscious, the case is available in six color designs. (Price: $65)
Karas Kustoms Aluminum iPhone 4 Cases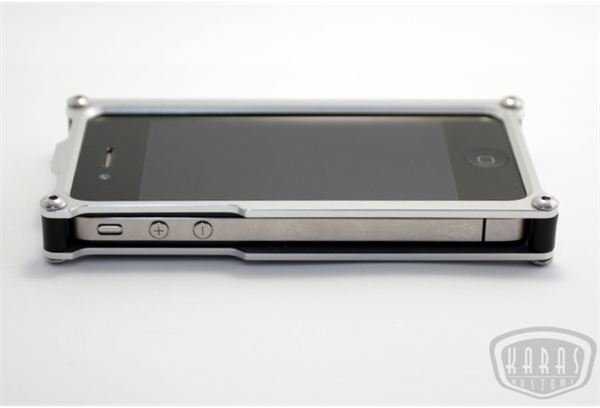 For an aluminum iPhone 4 case, the Karas Kustoms iPhone 4 case is relatively cheap compared to the others we've reviewed on this list. If price is your main consideration in getting a case for your iPhone 4, then this is the case for you. But wait, does it deliver the goods as compared with the other iPhone 4 aluminum cases? Well, like the Rokbed case, each of these cases are unique. In addition, the case is made from anodized materials, delrin spacers and stainless button head hardware. This makes the case look and feel great when used with your iPhone 4 – aside from the price, this is another feature of the case that might convince you to make the purchase. The unique design will enable you to use your iPhone 4 either in landscape or portrait mode without needing a separate iPhone stand too. (Price: $39.00)
Alumacase Aluminum iPhone 4 Cases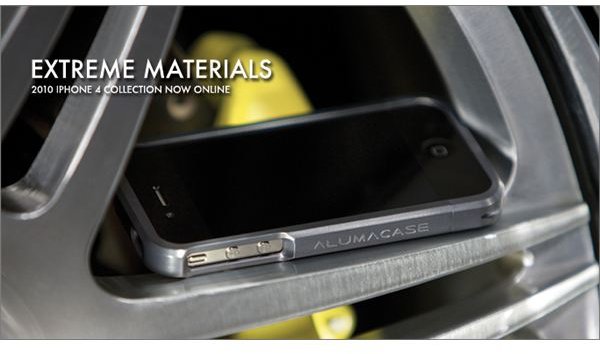 Here's another aluminum iPhone 4 case made from the highest-quality aircraft-grade 6061 aluminum. It also utilizes the most advanced engineering ,to come up not only with a durable iPhone 4 case, but something that has an elegant and sophisticated look and feel as well. What's good about this iPhone 4 case is the fact that it was designed in such a way, that it only contacts the edge of your iPhone 4's glass material – this prevents signal degradation when you hold your iPhone 4 with the case. The Alumacase aluminum iPhone 4 case also gives you access to all the essentials ports and functionality of your iPhone 4. Plus, you'll have several color options such as Palladium Silver, Deep-sea Blue, Rosy Pink, and Absolute Yellow. (Price: $59.95.)
There you go, five of the best aluminum iPhone 4 cases available in the market today. With the similarities in features and specs of these cases, it would be hard to determine which one is really the best. As much as possible when buying your iPhone 4 case, try as many options as you can, so that you'll arrive at the best choice. Also consider your iPhone 4's existing screen protector if you have applied one already. Some of these aluminum metal cases might cause a bubble on your screen display, so choose carefully.
So which one do we recommend? Honestly speaking, the Element Case Vapor 4 is our top choice. I've tried this iPhone 4 case before, and if it weren't for the screen protector that I have on my iPhone 4, which is not compatible with it, I would have bought this case. It's very durable, looks sleek, and definitely gives my iPhone 4 a mean look and appearance. But then of course the other 4 cases we listed are equally great as well.
References