Top Six Samsung Exclaim Accessories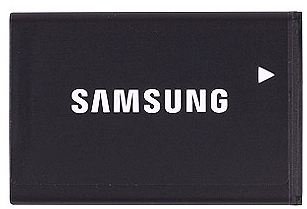 Samsung® (OEM) 960 mAh Lithium Ion Standard Battery for Samsung Exclaim (4 out of 5)
If you are planning to take a long trip that will have you out of reach of a power outlet for a while, or if you have frequent power outages, or even just to be prepared, you should always have a back-up battery among your Samsung Exclaim accessories. This additional Samsung Lithium battery for your Exclaim mobile phone will provide you with additional talk time and phone usage to ensure that you are never delayed because of a dead battery. You can buy your Samsung Exclaim Lithium Ion Standard battery for only $19.95.
Sprint® (OEM) Battery Boost-Portable Battery Pack with Micro SD Card Reader for Samsung Exclaim (5 out of 5)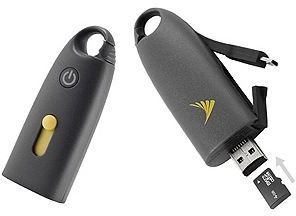 Whether you decided to make the additional battery a member of your Samsung Exclaim accessories or not, this particular accessory is a must-have. It is a battery booster and what it does is to provide you with up to an additional hour of usage for your Samsung Exclaim mobile phone, your Bluetooth headset or even some of your USB plug and play devices. In addition, this battery booster also operates as a micro SD card reader so you can store your digital media on an SD card and have the power to use it when you want. The battery booster is easy to maintain as all you need to do is to charge it in a USB port on your computer or even in your car. You can get the Battery Boost-Portable Battery Pack for as little as $37.95.
Parrot® Minikit Smart Bluetooth Car Kit for Samsung Exclaim (5 out of 5)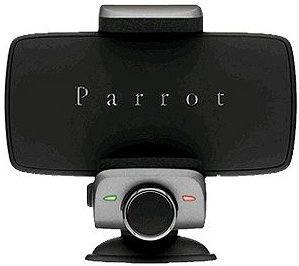 If you are looking for hands-free communication, which you probably are, then the Parrot Minikit is for you. This is an adjustable Bluetooth device that will allow you to use your Samsung's navigation system the same way you would a PND (personal navigation device). It has a voice recognition feature that is easy to use and you can even recharge your phone using the Minikit. It is equipped with dual call management, speech synthesis of phonebook names, and will automatically synchronize your phonebook for you. In addition, you are guaranteed a good conversation with the built in noise reduction and echo cancellation.
Purchase the Parrot Minikit for Samsung Exclaim for $118.95.
Cellet® Micro USB Retractable Car Charger for Samsung Exclaim (4 out of 5)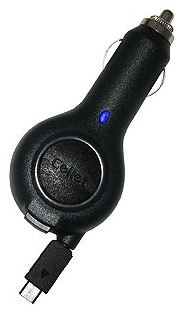 Any charger that is retractable is always a godsend, especially when you are in an environment where tripping over wires and cords must be avoided. This car charger for your Samsung Exclaim is small with an ergonomic design and a retractable cord that makes it a must-have Samsung Exclaim accessory. Charge your Samsung Exclaim in your car through the lighter plug and extend the cable if you want to use the phone while it is plugged in or retract the cable to keep the phone and the cord out of the way.
Get your retractable Cellet Micro USB Samsung Exclaim Charger for only $9.95.
SanDisk 8GB Universal MicroSD Mobile Memory Kit for Samsung Exclaim (5 out of 5)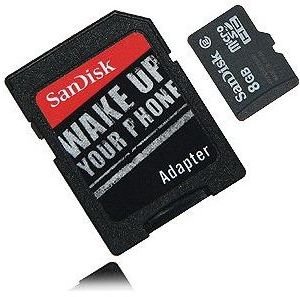 No matter how much memory our cell phones come equipped with, it is never enough for all the media items that we want to add. We are always getting more, music, more videos, taking more pictures and on occasion we will even store a document or two. This Micro SD Memory Kit for your Samsung Exclaim provides you with an additional 8GB of memory and the kit is equipped with adapters to use with SD, Mini SD and Micro SD slot devices. Therefore, you can easily transfer items to and from your phone from any other SD source.
You can purchase your SanDisk 8GB Universal MicroSD Samsung Exclaim Memory Kit for as little as $24.95.
DISPLEX Scratch Remover & Lens Polish for Samsung Exclaim (5 out of 5)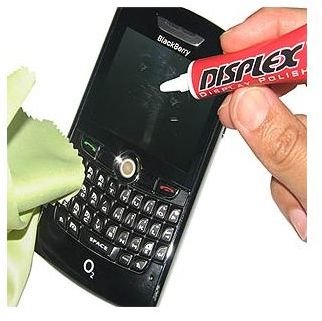 While we often buy a case for our cell phones within the first instance of buying the phone, we will start to notice scratches at some point. If you find minor scratches on your Samsung Exclaim mobile phone, then it's about time you added a Displex Scratch Remover and Lens polisher to your list of Samsung Exclaim accessories. You will simply add a little Displex to the screen's surface and then polish those scratches and blemishes away. However, it is recommended that you use the Displex with Amzer's Cleaning Cloth for best results.
Get your own tube of Displex Scratch Remover and Lens Polish for only $5.95 and if you are interested you can also get the Amzer cleaning cloth in a pack of 4 for $3.95.
References and Images
Fommy, www.fommy.com