Best Cases for Samsung Reality Including Samsung Reality Hard Case Covers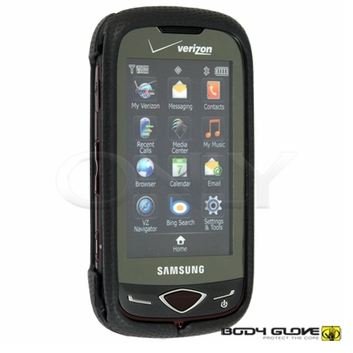 Introduction
There are many cases for Samsung Reality phones available, and to help you narrow down your choices, we will provide you with a few of the best ones on the market. You will find one for you, whether you want a Samsung Reality hard case or a pouch.
Samsung Reality Body Glove Snap-on Case (5 out of 5)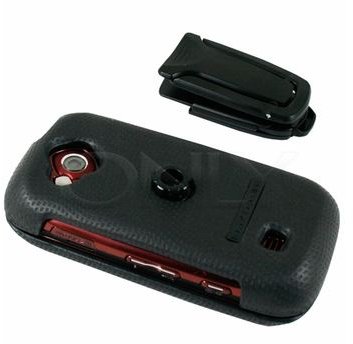 This Samsung Reality case is actually a hard case disguised in a soft easy grip textured material. It is a snap on case that fits the Samsung Reality cell phone very well, and provides great protection from scratches, scrapes and bumps. The case is designed for maximum usability, thus all the ports, buttons and controls are still accessible. The back of the case is affixed with a removable clip so that you can attach it to your belt or waist, or remove the clip and slip it into your pocket without any extra bulk. The clip is also equipped with an adjustable kickstand for multiple viewing angles. You can buy the Samsung reality Body Glove Snap on case for the sale price of $24.99
Samsung Reality Wallet with Thick Slide Pouch (5 out of 5)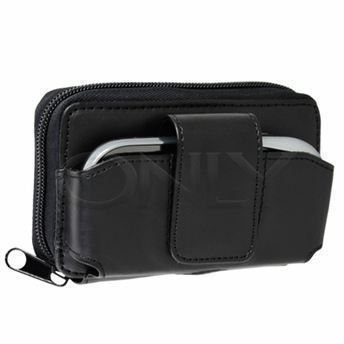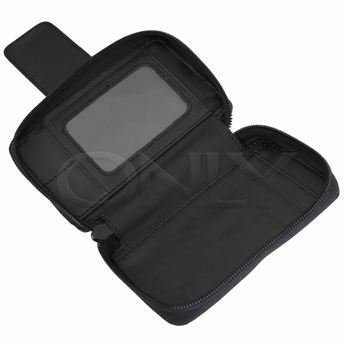 This is one of those cases for Samsung Reality phones that serves a dual purpose. This phone case also operates as mini purse or wallet with an added zipper section. It is also equipped with a clip that allows you to simply attach it to your person, and have easy access to the phone - as well as anything else that you choose to store in the additional compartment. It's a horizontal-style case, that is made of high quality leather that protects your phone and provides additional usage. You can purchase the Samsung Reality carrying case with wallet for the low sale price of $9.99
Samsung Reality Winnie the Pooh Soft Case (4 out of 5)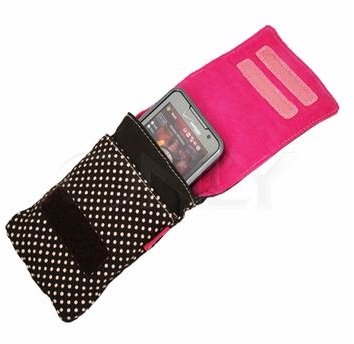 There are quite a few cases for Samsung Reality phones and you can always find one to suit your tastes. This is a soft case which is geared more towards the carrying of your Samsung Reality, than actual protection. It will protect it from dust and scratches, but not bumps or shocks. This will be a great gift for a Winnie the Pooh fan who own a Samsung Reality cell phone. You can buy this Samsung Reality Winnie the Pooh soft case for the sale price of $19.99
Samsung Reality U820 Plastic Case - Pink Flowers and Butterflies on Black (5 out of 5)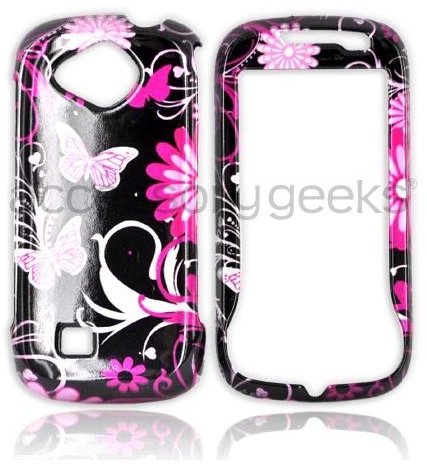 This Samsung Reality hard case is made to provide supreme protection against scratches, bumps and dents, without making your phone bulky. It is a snap on case, so installation is easy, and you will never have to worry about constantly removing the case, because all the ports and openings are still accessible. The Hard Plastic case fits your Samsung Reality perfectly, as it was made specifically for it, with strong ABS, durable and light weight plastic. You can currently Purchase the Samsung Reality U820 hard case for the sale price of $12.99
Samsung Reality U820 Plastic Case - Purple/Black Zebra (5 out of 5)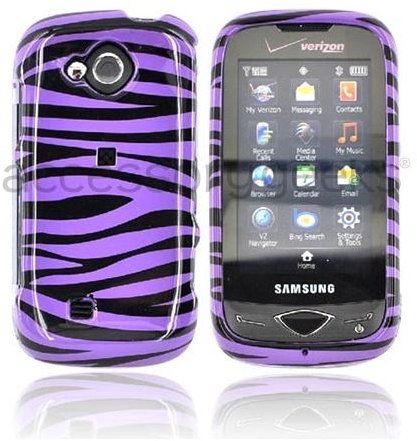 This is another Samsung Reality hard case, very much like the one mentioned above, as they are both manufactured by the same company. As a matter of fact, the only real difference between these two cases is the print on it. However, this model addition is to point out the diversity of Samsung Reality hard cases that can be found. These hard cases for Samsung Reality are currently being awarded a free belt clip with each purchase. You can purchase this Samsung Reality U820 Plastic hard case for $12.99 while on sale.
If you need a screen protector to accompany this case, or any other suitable accessories, then please see our article on the essential Samsung Reality accessories.
References and Images
Accessory Geek, www.accessorygeeks.com
Only the Reality, www.onlythereality.com
All images supplied remain the copyright of the respective manufacturer.