Finding the Best Samsung Seek Cases and Protectors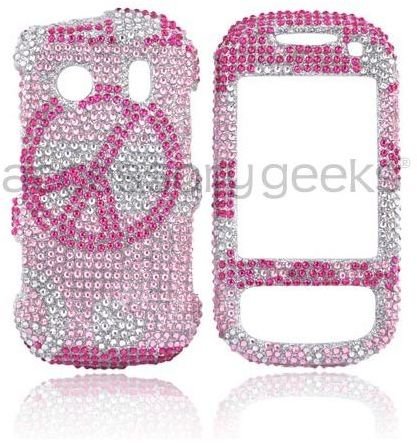 Introduction
Ok, I am going to organize each of the Samsung Seek cases and protectors in its own category depending on its style and material. While the cases that I choose may seem girly in colour or print, that is just my personal taste, you will be able to find other prints to suit your style within the same category via the links that I will provide.
Samsung Seek Plastic Case: Samsung Seek M350 Bling Plastic Case Pink Lovely Peace (5 out of 5)
This particular Samsung Seek plastic case is especially sparkly with its encrusted pink gems and cubic crystals. It is made specifically to fit the Samsung Seek while leaving easy access to all the necessary ports and openings. It is a protector case that helps to deter scratches, dust and every day wear and tear from your Samsung phone. It is made of a strong durable plastic material and is easily installed with a snap. The cost for this lovely case is $14.99, but you can buy this or other designs of Samsung Seek plastic cases for anywhere between $12.99 to $14.99.
Samsung Seek Rubberized Case: Rubberized Protector Case - Purple For Samsung Seek M350 (5 out of 5)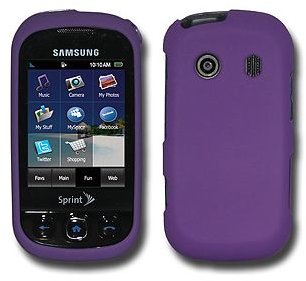 This rubberized case is actually also made of hard plastic. The base of the case is made with hard plastic and then coated with a thin layer of rubberized material that leaves it with a smooth, soft, flexible finish. It is made for the Samsung Seek and fits it perfectly to provide maximum protection from scratches and shock. It snaps on easily and leaves all ports and openings accessible. It is available in black and other colours and you can buy this rubberized protector case for $14.95.
Samsung Seek Vertical Pouch Case: Nextel® Nascar Cup Series Rugged Nylon Pouch Small For Samsung Seek M350 (4 out of 5)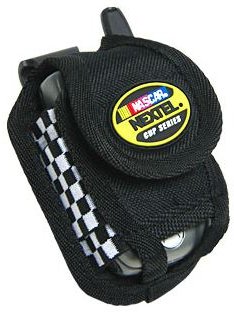 In our round up of Samsung Seek cases and protectors this vertical pounch is a rugged, slightly bulky option. While it may not be as stylish as some of the others it provides superb protection for your Samsung phone and it has a Nascar design for racing fans. It is made to help your Samsung Seek survive some of the harshest environmental conditions that your phone may go through and it fits the device perfectly with the expandable elastic side bands and the velcro closing top for easy access. It is also equipped with a belt clip for easy carrying. You can purchase your Nascar Samsung Seek Vertical Pouch case for $12.99.
Samsung Seek Horizontal Case: Westham Premium Mobile Horizontal Case For Samsung Seek M350 (5 out of 5)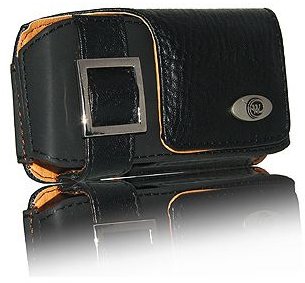 While I would love to have chosen a nice purple colored horizontal case that I saw on the same website, I have to choose the best Samsung Seek cases and protectors and this one took the prize. This horizontal Samsung Seek case is made with a clip to keep your phone close to you by attaching it on your belt or pocket and is made with both smooth and textured leather materials. It allows easy access to your phone with a single flip and while holstered will provide supreme protection from scratches and dust for your device. While a horizontal design makes it less likely that your phone will slide up or out when you sit, you can still opt for a vertical look by swiveling the attached clip. You can buy this suave genuine leather Samsung Seek Horizontal Case for only $19.95.
Universal Case: Body Glove® Universal Rhythm Case - Black/Pink For Samsung Seek M350 (5 out of 5)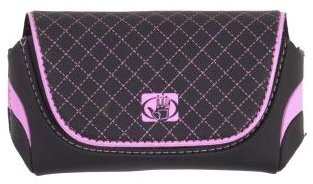 The thing with universal cases is that they tend to never fit any particular phone perfectly, because they are trying to fit all phones. But this Body Glove Case fits well with the Samsung Seek and provides supreme protection despite its chic appearance. It's a horizontal case with an easy to open velcro flap that does not wear easily and a clip on the back so that it can be attached to your waistband or belt. You can buy this lovely Body Glove Universal Case for Samsung Seek for only $21.95.
References and Images
Fommy, www.fommy.com
Accessory Geek, www.accessorygeek.com