Scented iPhone Cases: Chocolate Scented iPhone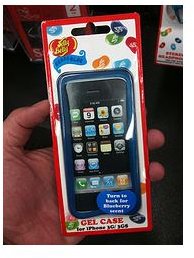 Jelly Belly Scented iPhone Cases (5 out of 5)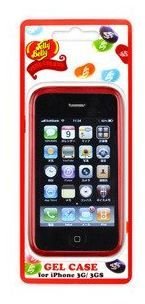 The Jelly Belly scented iPhone cases have gotten mixed reviews from consumers. Some people think that the idea is ridiculous while others can't wait to get their hands on an iPhone case that smells like their favourite candy. The fact is that the Jelly Belly scented iPhone case is made of a gelatin material to help protect the iPhone 3G and 3Gs with an added bonus of a wonderfully fruity smell. Think of your favourite Jelly Belly flavours such as blueberry or licorice, this scent would be embedded in a blue or red iPhone case respectively, to make selection easy.
You can purchase the Jelly Belly iPhone cases from Amazon for about $8.00 or visit your nearest Walmart in hopes that it is in stock.
Chocolate Scented iPhone Cases (5 out of 5)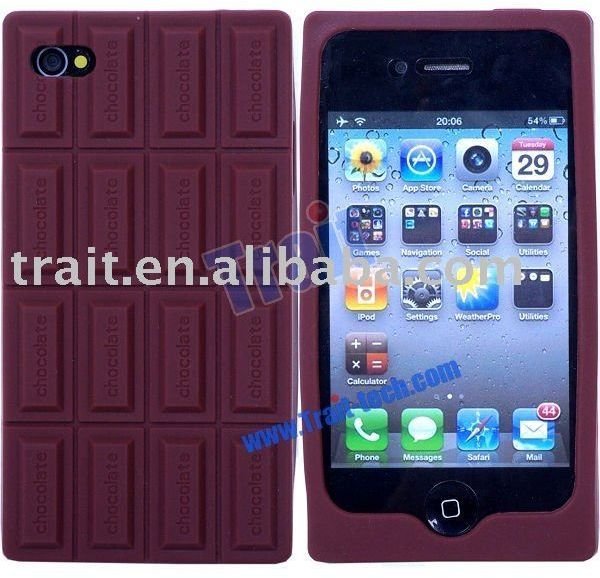 Everyone loves chocolate, at least everyone that I know. When manufacturers started developing scented iPhone cases, it came as no surprise that chocolated scented cases were made. I'm sure quite a few must have been sold for Valentine's Day; but if you know someone with a unique love for chocolate, you can get them one as a gift any time of the year. Just as with any other standard iPhone case, the chocolate scented iPhone cases are also made to protect the iphone from scratches and scrapes, while giving off a nice milk chocolate scent that is said to last forever. It fits well with the iPhone 4 with a design that allows ease of access to buttons and cameras so there is no need for the lovely scented case to be removed.
There are numerous dark chocolate iPhone cases available and the price will depend largely on where you make your purchase. This case is manufactured and supplied by Trait Technology Co and you can actually get the chocolate scented iPhone case described above for a price range of US $0.85 - 1.05 per piece depending on the quantity that you buy.
Scented iPhone 3 Cases (4 out of 5)


If you are looking for scented iPhone cases with lovely rose designs then you will know exactly where to find them in a few seconds. These scented iPhone cases may not fall into the same price bracket as the ones previously mentioned, but that is due to the option of customization and unique floral print designs that adorn each case. The cases are made from hard plastic and each case is form fitting to provide supreme protection to your device. The price for each case may vary based on design and the way that you customize it, just ensure that you are prepared to spend a minimum of $49.00. Purchase and customize your own scented iPhone cases today.
Sweet-Scented Soft Case for iPhone 3G (4 out of 5)
This soft plush scented iPhone case seems to be popular on the web. However, every website I come across seems to be offering a bulk deal as no price is stated and you have to enquire or contact them for more details on how to make a purchase. The few things that I can be sure about regarding this case are that it is scented, can be ordered in different colors, is made by Baitte Enterprise Co., Ltd. and it is soft with a suave elegant design.
It is still in the list of best scented iPhone cases because it is the only soft case that I have come across and it lends some diversity to the list.
Marijuana Scented iPhone cases (5 out of 5)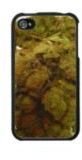 Before you get your hopes up, I must inform you that this case may no longer be available. The Marijuana scented iPhone cases were developed by Corporate Phone Covers, a company located in Sydney, Australia. This scented iPhone case was released way back in 2003, but the company received some negative feedback, not from the consumers but from officials who stated that the marijuana scented cases would influence younge people to smoke pot. There has been some idle buzz of a possible marijuana scented iPhone case, but I cannot say for sure.
I decided to add this to my list because scented iPhone cases seem to be seasonal for some manufacturers and not many are currently available; however, if there are marijuana scented iPhone cases out there or in the making, they would definitely be high on many persons list. No pun intended,
The picture you are seeing is the Blueberry Kush marijuana iPhone case. I dont think it's scented though, but I could be mistaken.
References and Images