5 Motorola Battery Products: Buying Guide and Recommendation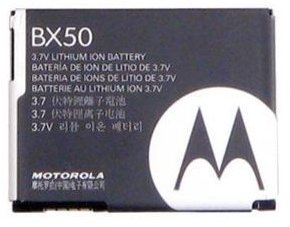 Introduction
Most Motorola batteries are designed and manufactured by Motorola itself. These batteries are designed for optimal use in Motorola phones with great performance and reliable staying power even with a lot of charging. Since most of the popular Motorola phones are slim and lightweight, these batteries are also lightweight in design, adding little to the total weight of the phone. Before you purchase a battery, make sure that you are buying the right one for your Motorola phone model since not all phone models have the same size and structure for batteries. Here are some great Motorola batteries suitable as a permanent replacement or a secondary battery to your original Motorola battery.
Motorola Razr2 BX50 Battery
This battery is compatible with the Motorola Razr2. It provides optimal battery power that lasts for a long time and it is designed to sustain a large amount of charges. Since it is designed to be used for the Razr2, you can expect it to work as well as the battery that came with your phone originally, making it a great back up power supply when charging your primary battery is not a possibility. It is also a great permanent replacement for your battery if you lost or damaged it.
Price: $7.63
Motorola Lithium-Ion BR50 Battery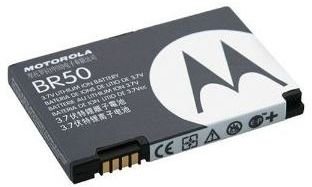 This lithium-ion battery is compatible with all kinds of Motorola Razr phones. It is a high performance battery that provides power for long periods of time, making it a suitable back up or replacement battery for the battery that came with your Razr phone. You don't have to worry about it not working well with your phone since it was designed by Motorola so it will work optimally with your Motorola Razr phone.
Price: $5.89
Motorola OEM BT51 Krzr Battery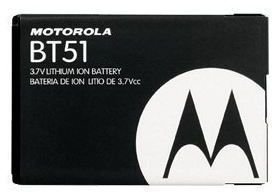 This Motorola-manufactured battery can be used on Razr and Krzr phones. It is optimized to provide battery power for extended periods of time, working optimally with your Krzr or Razr phone. This 3.7V lithium-ion battery is a good replacement or back up battery for your original Motorola battery.
Price: $7.10
Slim Lithium Battery for Motorola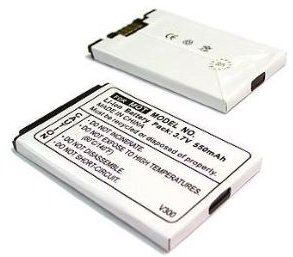 This third party-manufactured battery is compatible with several Motorola phones including the V300, the V400, the V500 and more. It is designed to be a lightweight battery alternative for your original Motorola battery. It can provide power for up 90 minutes of talk time and up to 60 hours of standby time. If you are comfortable with batteries not manufactured by the phone manufacturer, then you will find this battery a comfortable accessory for your Motorola phone.
Price: $3.99
Motorola SNN 5683 Rechargeable Lithium-Ion Battery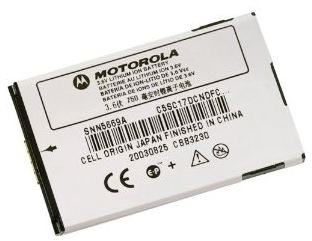 Like the other Motorola batteries here, this one is compatible with a range of phones like the V60 series, the V500 series, the V300 series and the V200 series. It comes with a 1 year warranty and it is manufactured by Motorola itself, giving you the assurance that it was designed to work well with Motorola phones.
Price: $4.46
References
Amazon.com - https://www.amazon.com
Photo Courtesy of Amazon.com