Best HTC Wildfire Accessories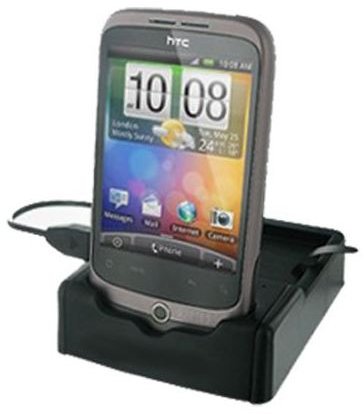 When it comes time to purchase accessories for your new device, the sheer amount of available accessories can be a bit overwhelming. With so many choices, it can be difficult to tell the quality accessories from the ones that belong in the bargain bin. A high-end device like the HTC Wildfire deserves only the best accessories out there, so check out this list to help you narrow down your choices. This list of the best HTC Wildfire accessories includes items to help you use your device, protect your device and protect yourself.
Dual Desktop Charging Cradle
This charging cradle is a must-have HTC Wildfire accessory as it provides two major functions. First, it props up the device, allowing you to use the device without having to hold it in one hand. This is especially handy if you are using the Wildfire as a reference while you work on your computer. The second major function of the cradle is that it allows you to charge and sync the device without having to leave it lying prone on the table. The charger even has a space where you can charge a spare battery while you charge your smartphone.
Sony Ericsson MBS-200 Portable Bluetooth Speaker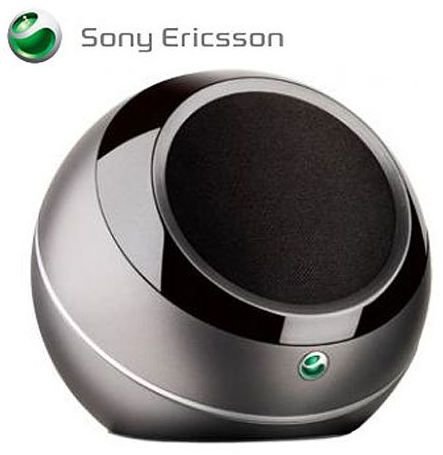 When you use your HTC Wilfire to listen to music or watch a movie, the device's speaker may not be as loud or as clear as you need it to be. The Sony Ericsson portable speaker takes care of that issue by giving you a loud, clear speaker that you can take anywhere. The speaker uses Bluetooth technology to connect to your device, but it also comes with a 3.5mm input jack so that you can also use it with a device that doesn't have Bluetooth technology. The MBS-200 provides such amazing sound that you will never want to use the Wildfire's standard speaker again.
Motorola CommandOne Bluetooth Headset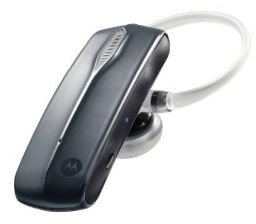 The CommandOne is one of Motorola's latest Bluetooth headsets and is a perfect HTC Wildfire accessory. The CommandOne features CrystalTalk technology to block out background noise and let people hear you better. It comes with pre-programmed voice commands so you won't have to fumble around with headset buttons in order to answer, make or ignore a call. Best of all, the CommandOne works with the MotoSpeak application, which will read text messages to you and allow you to dictate a response. The CommandOne packs the technology and style to be the perfect Bluetooth headset for your phone.
HTC BA S420 Battery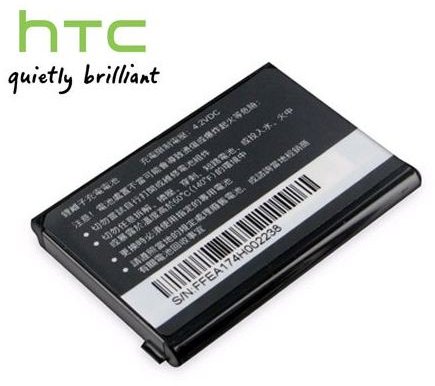 With all of the features included in the HTC Wildfire, you can quickly find yourself running out of battery power. To prevent this from disconnecting you from everything, consider purchasing a backup battery. This slim battery will work with the HTC Legend and the Wildfire, and can easily fit inside a purse or bag where it will remain unnoticed until you need it. Now not all batteries are made the same so you want to make sure you are purchasing an official HTC battery, otherwise you might damage your device with an aftermarket battery.
Brodit Passive Holder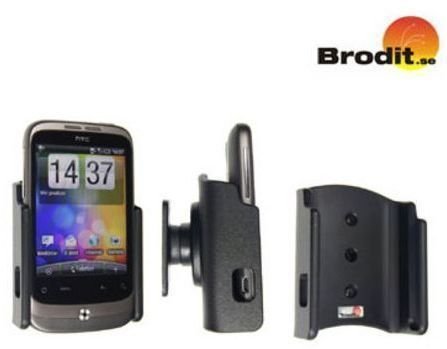 No list of HTC Wildfire accessories would be complete without a car-based solution. For anyone who has ever tried to drive and use their phone, it can be a difficult and dangerous experience. The Brodit Passive Holder keeps your phone secure while you drive, so you can easily use the touchscreen for a navigation application or to access other HTC Wildfire apps while keeping one hand on the wheel. The holder is designed to be installed into the dashboard and features a padded design so you won't scratch your smartphone as you put it into and take it out of the holder. The holder is designed so that the charging port is available for use, allowing you to connect a car charger while the device is safely in the holder.
Skinomi Techskin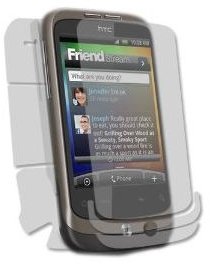 When a screen protector just isn't enough protection for your HTC Wildfire, go with the Skinomi TechSkin. The TechSkin is made from a clear urethane film that will surround your device and make it virtually scratch-proof. The film not only protects the LCD, but the back and bottom as well, making this almost like a case, without any of the added bulk. The TechSkin comes with an installation squeegee and applications solution to help you put it on, and the skin is designed to be able to just peel off when you no longer want it. The TechSkin is made specifically for the HTC Wildfire, so it will fit the device like a glove.
You may also be interested in the best HTC Wildfire cases.
References and Image Credits