The Best Pink BlackBerry Curve Accessories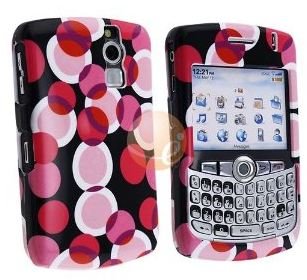 Your BlackBerry Curve smartphone is a great way to show off your individual style, but if you love the color pink it can be difficult to find the right ways to accessorize your device. To help you find the right look for your device, this list contains several pink BlackBerry Curve accessories that will look good with your phone, even if you don't have a pink-colored Curve. Of course, the majority of the options are going to be cases, as these are the most decorative of all phone accessories, but there are a few other types of accessories that you can find in pink as well.
Solid Hard Plastic Shell Case for 8300
Whether your BlackBerry Curve 8300 series device is black, red or pink, it will look good encased in this colorful shell. This hard plastic case features white, pink and red dots in a stylish overlapping design over a black background. The case snaps around your device to give it complete protection from normal wear and tear, and it even comes with a screen protector to keep your LCD glass clean. This hard case is designed specifically for the 8300, 8310 and 8320 Curve models.
Lambskin Leather Swivel Holster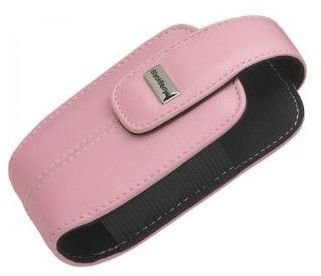 The light pink color on this leather pouch will go well with just about any BlackBerry Curve device. The pouch is made from premium lambskin leather and designed to let your device slip in and out smoothly. This pouch is perfect for carrying around your BlackBerry without having to worry about dings, scratches and drops. The magnetic flap on the pouch also contains a proximity sensor so your BlackBerry can go into power saving mode when you put it inside. With this pouch, you can protect your BlackBerry without sacrificing your hot pink style.
USB Car Charger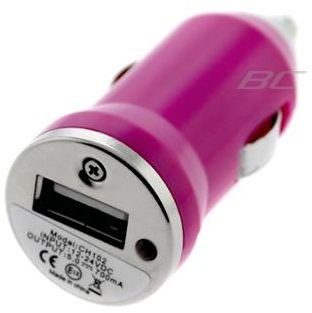 There are plenty of pink BlackBerry Curve accessories designed to go around your device, but not too many pink accessories designed to charge your device. This USB car charger adds some flash to a normally drab product. The charger fits into your car's cigarette lighter jack and has a USB port on the back, where you can plug in a cable to charge your BlackBerry smartphone. Since the charger uses a USB port, even if you end up upgrading your device to a newer model, you can still keep charging it in style.
BlackBerry Curve 8520 Hard Case with Pink Flowers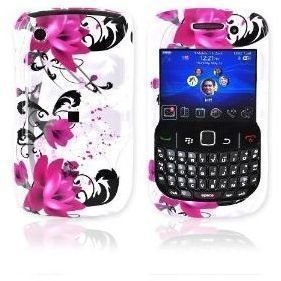 When plain old pink just isn't stylish enough, this designer hard case takes it to the next level. This hard case snaps around your BlackBerry Curve 8520 or 8530 to protect it as you go about your day. Since the case is designed specifically for the Curve, you still have access to all your buttons and ports, so you don't have to give up any features to get this protection. The best part: an attractive black and pink flower design set on a field of white. Plain color cases are a dime a dozen these days, so make your Curve stand out with this attractive hard case.
Pink Motorola Bluetooth Headset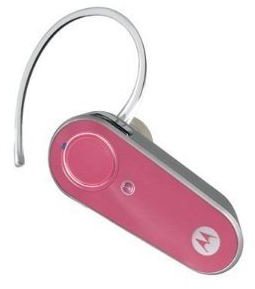 No list of accessories would be complete without a Bluetooth headset. Bluetooth is becoming the norm when talking on the phone and there is no better way to show off your style than with this pink Motorola Bluetooth headset. This headset features a single multifunction button, simple pairing process and excellent call quality. Best of all, it comes in a light pink color that will look good with any of the pink cases on this list.
Rhinestones Shield Protector Case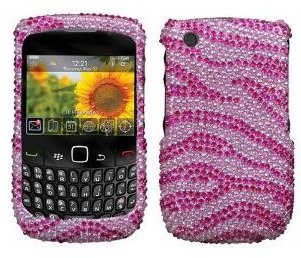 If you like your pink cases with a little bit of sparkle, then this case is for you. The case is made from hard plastic and snaps around your Curve, keeping it safe from dings and scratches. The case has openings for all of your ports and buttons, allowing you to use all of the features without taking the case off. The case features a white and pink zebra stripe design and is completely covered in rhinestones. This is easily one of the most attractive cases available for the BlackBerry Curve, as long as you can handle the way light will sparkle off of it.
Hot Pink Silicone Case for 8520 and 8530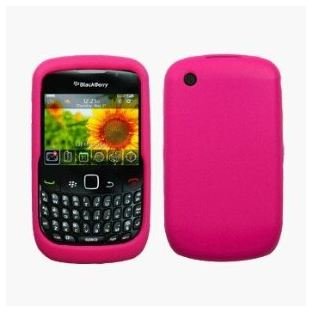 This list features several hard cases, but not every pink case has to snap around your Curve. This silicone gel case provides premium protection for your device and helps keep it in your hands. Installation couldn't be easier as it just slips around your Curve and has cutouts for all your ports and is textured over the buttons, allowing you to access them.
References and Image Credit