Best BlackBerry Curve 8530 Cases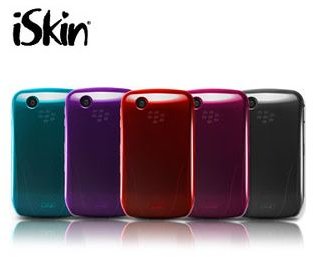 Protect Your BlackBerry 8530
Your BlackBerry 8530 is a huge investment. Even if you only bought a subsidized version from a wireless carrier, if you break the phone you'll be on the hook for the full retail price when you try to buy a replacement model. Something as simple as a plastic case, even a cheap model, can be the difference between your BlackBerry 8530 shattering into a few pieces or surviving a fall. There are a wide variety of available BlackBerry Curve 8530 cases including hard cases, gel cases and leather holsters, so you are sure to find one in this list of the best 8530 cases that suits your personal needs.
iSkin Vibes for BlackBerry Curve 8530
The iSkin Vibes case will surround your BlackBerry Curve 8530 with a blast of the high-gloss color of your choice, but the case offers much more than just style. The case is made from a hard, durable and environmentally safe material that is design to absorb scratches and impacts so your BlackBerry won't have to. The iSkin Vibes case also protects two areas that other cases don't - it has a plastic shield over the camera and a thin film that sits over the LCD. The iSkin Vibes case is available in several colors including black, red, blue, purple and pink.
Purchase the iSkin Vibes here.
Case-Mate Barely There Case for BlackBerry Curve 8530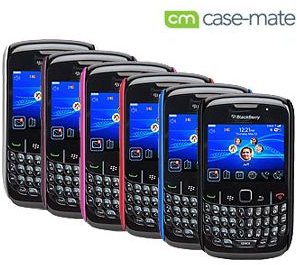 The Case-Mate Barely There case is designed to protect your BlackBerry Curve 8530 without ruining the form factor, like some other cases will. The Barely There case snaps around the back of the 8530 to protect the back and sides from damage while covering the screen with an thin-clear protector. The case material is hard enough to keep your 8530 safe but thin enough that from the front your device looks like it doesn't have a case. The Barely There case is available in a number of colors including black, blue, red, pink and white.
Purchase the Case-Mate Barely There case here.
OtterBox Commuter Series Case for BlackBerry Curve 8530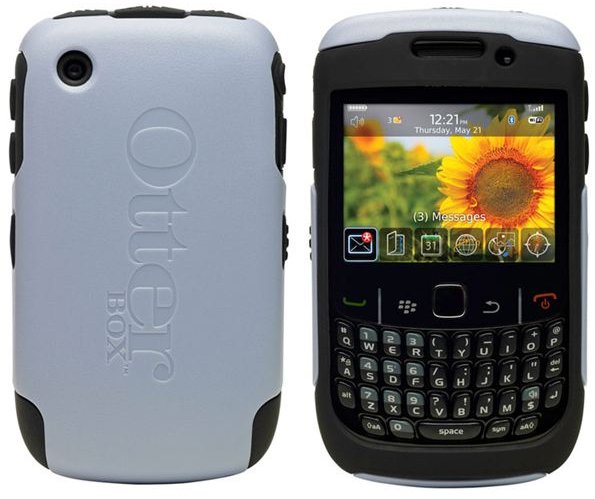 When you need a little extra protection, and don't mind adding a slight amount of bulk to your BlackBerry 8530, check out the OtterBox Commuter case. This thick case provides a large amount of shock and dent protection and has a textured outer layer so it feels good in your hand and slides easily into your pocket. The OtterBox commuter case is designed specifically for the 8530 so you still have access to all your side buttons and you can get to the audio and USB plugs by lifting up silicone covers.
Purchase the OtterBox Commuter Case here.
BlackBerry Curve 8530 Thermoplastic Polyurethane Skin Case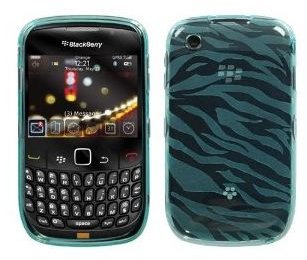 These polyurethane BlackBerry Curve 8530 cases are perfect for someone who needs a little bit of protection, but wants to add some flair to the device as well. This case is a hard plastic product that has found a solution to two of the biggest issues that people have with hard cases. The slim design makes this case easy to put on and take off, and the flexible vinyl texture helps keep the phone in your hand. The cases are transparent with just a hint of a zebra design on the back.
Purchase the Thermoplastic Polyurethane Skin Case here.
Silicone Skin Case for BlackBerry Curve 8530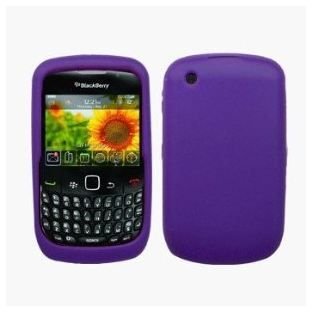 When all you want is a simple phone cover to keep your BlackBerry Curve 8530 looking good, why shell out big bucks for a bunch of features you don't need. This basic silicone skin simply covers the 8530 to protect it from scratches and minor dings, but doesn't do much else. The flexible material is easy to install and the case has cutouts for both of the ports. The silicone skin case is normally the least expensive of all of the available BlackBerry 8530 cases, and it comes in a variety of colors.
Purchase the Silicone Skin Case here.
BlackBerry Koskin Pocket Pouch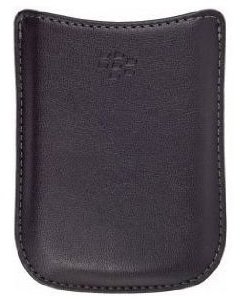 Not every case has to snap around the device to be protective. If you want to use your BlackBerry 8530 without confining it in a case, but still want it to be protected, you need to check out this pocket pouch. This leather pouch features a built-in thumb groove for easy access and a proximity sensor that will dim your backlight as soon as your 8530 is lowered into the pouch. The pouch also fits a handful of other BlackBerry models, in case you ever decide to upgrade your 8530 to another BlackBerry device.
Purchase the BlackBerry OEM Vinyl Pocket here.
Diamond Gel Cases for the BlackBerry 8530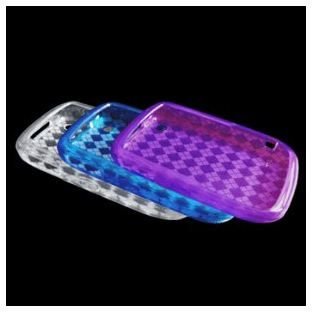 These flexible gel cases fit perfectly around the BlackBerry 8530 to protect the sides and back from scratches and dents. The gels also have a slight texture to them, to help you hold onto the phone or keep it from sliding across your dash. The gels also have an attractive diamond pattern along the back. The best part? These gel cases comes three to a pack: one clear, one blue and one purple.