Most Useful Nokia E71 Accessories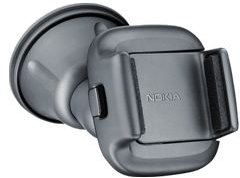 Nokia Universal Holder CR-115
There are several Nokia E71 accessories that improve phone use in the car. The Nokia Universal Holder CR-115 is designed to securely hold the Nokia E71 while you are driving. The holder is mounted to either the windshield or the dash, with a suction mount or adhesive pad, respectively. The phone screen is visible from its fixed position, but if sun glare hinders visibility, the position of the phone can be adjusted. The Nokia Universal Holder CR-115 is available at Nokia for $39.95.
Nokia E71 Holster Clip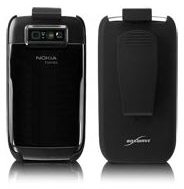 The Nokia E71 Holster Clip is designed to hold the phone securely against your hip. The clip attaches to your belt, while the phone is pushed into place until it locks in. There is a quick release latch which pops the phone out quickly. You can easily insert and detach the phone with one hand. The clip can rotate and lock its position at several angles, so you can set it in the position that is most comfortable for you. The Nokia E71 Holster Clip is available at BoxWave for $8.95.
Standard Capacity Battery for Nokia E71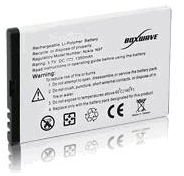 The Nokia E71 standard battery is an important accessory to carry with you. It will provide a backup power supply when your phone loses power. It's especially useful in situations where you may not have access to a charger. The standard battery is a rechargeable lithium polymer battery that has a capacity of 1350 mAh. It is available at BoxWave for $39.95.
Micro Nokia E71 Car Charger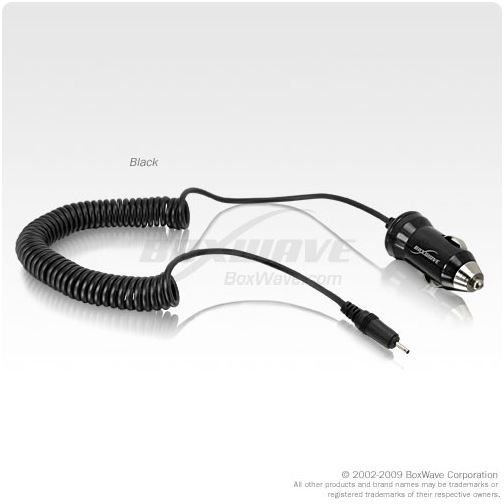 Another one of the Nokia E71 accessories that is useful in the car is the micro car charger. It is designed to charge the phone with the car's power supply. It features a car adapter that fits in the cigarette lighter port and a coiled cable that connects to the phone. An LED light indicates when the phone is charging. You can purchase the micro car charger at BoxWave for $22.95.
ClearTouch Crystal Screen Protector

The ClearTouch Crystal screen protector is an accessory for the Nokia E71 that is designed to protect the screen. It is composed of a thin film that is transparent. When the film gets dirty, it can be washed and reused. The product comes with a clear applicator card and a microfiber cleaning cloth. This product is available at BoxWave for $27.95.
Nokia E71 Desktop Cradle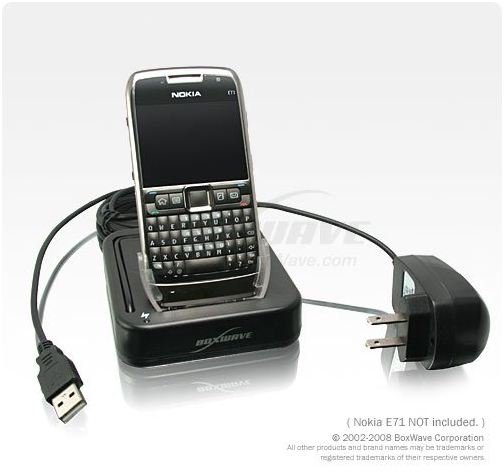 The desktop cradle is another accessory that charges the phone's battery. It also serves as a phone holder. The phone sits in the slot at an angle, which when combined with the simple shape of the desktop cradle, creates an aesthetically pleasing design. Depending on the model, the cradle may feature a space for an extra battery, which can be charged at the same time as the phone. The desktop cradle is available at BoxWave for $19.95.