Essential BlackBerry 7250 Accessories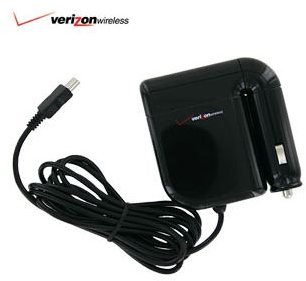 Mini-USB DoubleTalk Charger
The Mini-USB DoubleTalk Charger is an essential accessory for the BlackBerry 7250. It serves two main functions. It can charge the phone in the car, and it can charge the phone in any building that features a wall outlet. The car charger portion of the charger features an adapter that fits the 12V power socket of the car. The charger also features fold out prongs that fit any standard wall outlet. This lightweight charger is great for traveling. To purchase this charger, visit this site.
External PowerCELL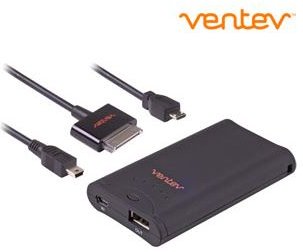 PowerCELL is an external battery for the BlackBerry 7250. It is a handy item to have with you when a charging outlet isn't available. The PowerCELL external battery features a lithium-ion cell and a USB port. Simply use a USB data port cable to connect the phone to the battery when you run out of power. The battery has an LED indicator bar that displays how much energy remains. This will power your phone until you are able to re-charge the phone battery. To purchase the external battery, visit this site.
Belt Clip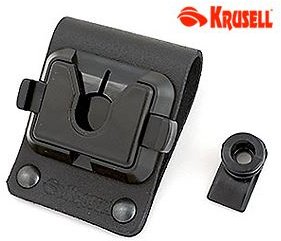 A belt clip is among the BlackBerry 7250 accessories that provide a convenient way to carry the smartphone. The belt clip is made of leather and is designed to attach to the waistline, either hanging on the pant or on the belt. On the other side is a clip designed to hold a leather case. The leather case is a separate product that holds the BlackBerry. The case easily slides in place and hangs safely and securely during movements. To purchase the belt clip, visit this site.
Car Mount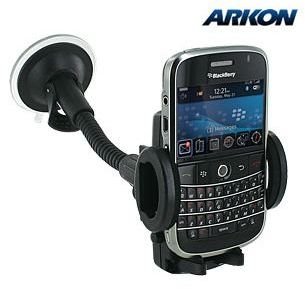 BlackBerry 7250 accessories that mount the smartphone in a convenient location in the car provide drivers a way to easily see the screen and touch the buttons. The Arkon CM920 Gooseneck Mount & Universal Holder is one such accessory that firmly attaches the BlackBerry 7250 to the windshield. The holder grips the phones tightly and the adjustable neck allows the driver to position the phone for optimum viewing. To purchase this car mount, visit this site.
Bluetooth Headset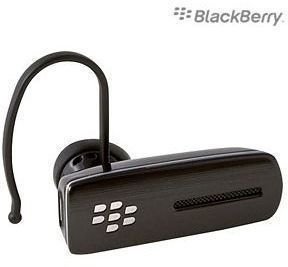 The BlackBerry HS-500 Bluetooth Headset provides a hands-free way to make phone calls. Simply pair the headset to the BlackBerry 7250 through a Bluetooth connection. Once established, you can talk through the headset and listen to replies. When fully charged, the BlackBerry HS-500 Bluetooth Headset has a talk time of 5.5 hours and a standby time of 120 hours. It has a range of about 33 feet (10 m). To purchase this Bluetooth headset, visit this link.
Bluetooth In-Car Speakerphone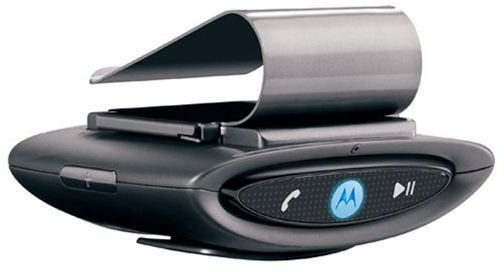 Another car accessory for the BlackBerry 7250 is a Bluetooth connected speakerphone. It is usually mounted on the visor. You can make and take calls without holding the phone. The device also plays music that is stored on the BlackBerry. The Motorola MOTOROKR T505 speakerphone features a built-in digital FM transmitter as well. To purchase this product, visit this link.