The Comprehensive Pantech Link Review
Pantech Link Review
The Pantech Link is essentially an updated version of the Pantech Slate and offers a slew of updated features, 3G functionality, GPS and several AT&T supported services. It features several multimedia services and should be enough to satisfy people looking for a low end messaging phone that is small, light and cost-efficient.
Design (4 out of 5)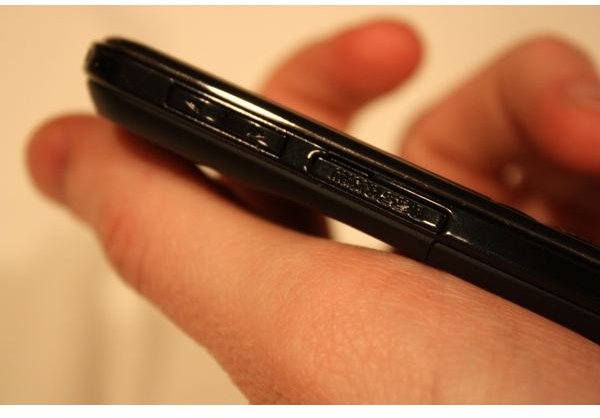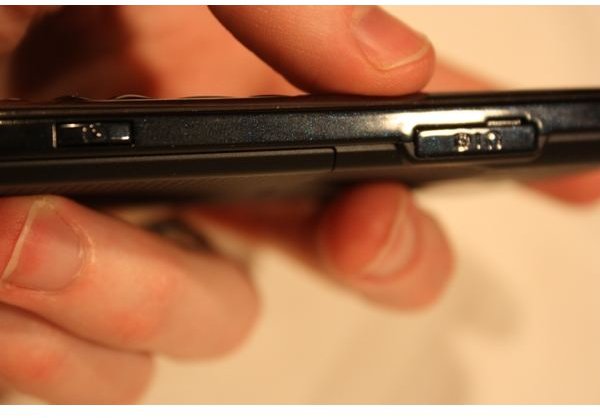 The Pantech Link measures 4.5 inches long by 2.4 inches wide by 0.39 inches thick and weighs only 3.2 ounces. This messaging phone features a rubberized textured back which ensures a firm grip and solid plastic build which improves the phone's longevity.
The Link features a bright and vivid 2.4 inch LCD display which supports 262K TFT colors and has a resolution of 320 by 240 pixels. This is a slight improvement on the Slate which had a 176 by 220 pixel resolution display. As a result, the Pantech Link features sharp images and readable text. Users can adjust the brightness, menu type, font style and backlight time as well as the appearance of text on the home screen.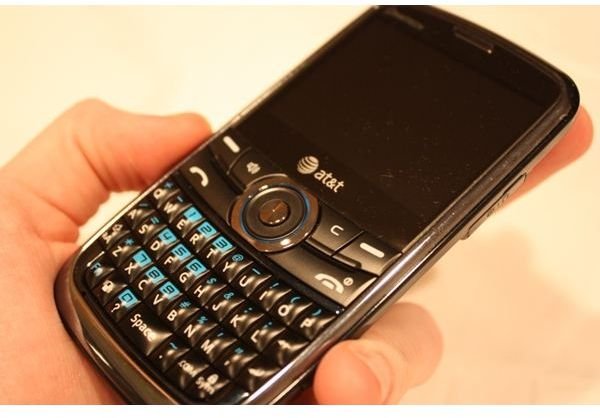 Underneath the display is the usual array of navigational buttons. These hardware buttons include two soft keys, a clear key, send and end/power keys, a round toggle button and a dedicated speakerphone button. The round toggle key has a metal surface and a center confirmation button. The toggle button also doubles as a shortcut key to the instant messaging menu, e-mail, text message screen and AT&T Address Book.
Below the navigational array is a full QWERTY keyboard which features raised and bubbled keys to promote easy typing. The number keys are highlighted in blue and there are several function buttons and symbol keys as well as a dedicated .com key.
On the spine of the device is a microSD card slot, volume rocker, headset and charger jack and a dedicated camera button. Unfortunately, the Pantech Link does not have a 3.5mm headset jack although it does have a music player. On the back of the device is a self-portrait mirror and the camera's lens.
User Interface (4 out of 5)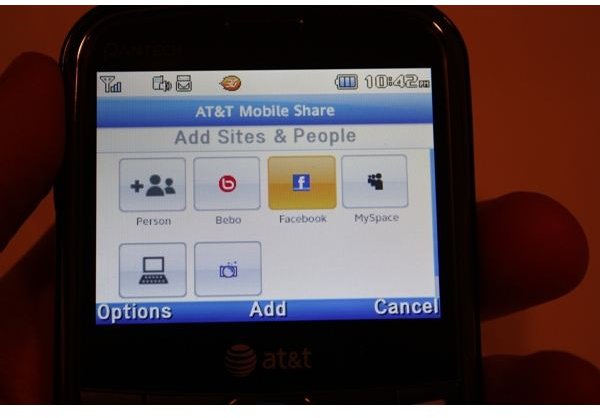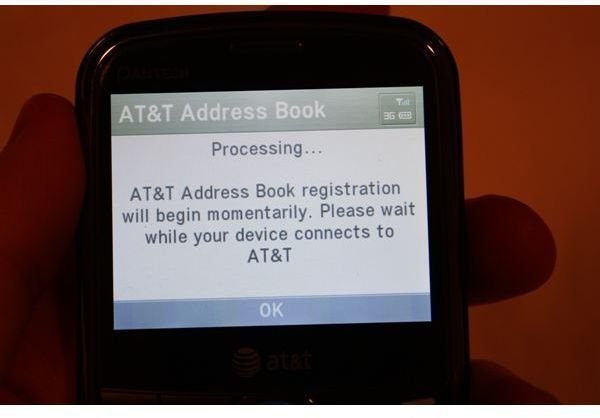 The Pantech Link features a user interface also commonly used on other Pantech phones. The home screen displays time, date, network, service level, battery meter, shortcuts and menu icon. The shortcuts icon reveals the most commonly used applications such as the Camera, Bluetooth and My Account submenus. Users can also input their own shortcuts into this menu. The main menu is arranged in a grid pattern with animated icons. The menu has over 20 choices including links to AT&T's Social Net, Online Locker, Video and Music applications. Additional applications include Fun Screenz, PicDial and Mobile Web among many others.
Features (4 out of 5)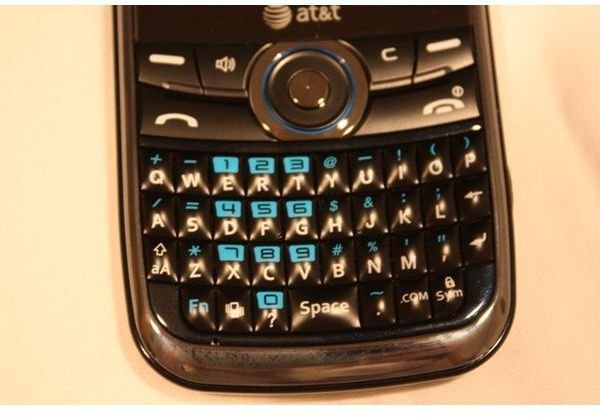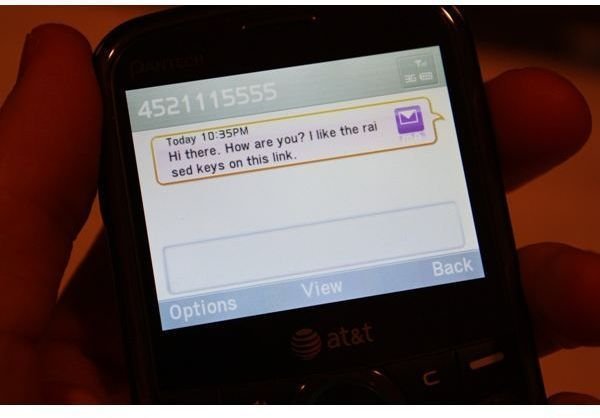 The Pantech Link features a 600 entry phone book in which each user can be assigned up to six numbers, three e-mail addresses, a messenger user name, three street addresses, a company name, web address, birth date, anniversary and a short note. Each contact can also be assigned to a caller group and a ringtone for caller ID purposes. Additional basic features of the Pantech Link include a world clock, calculator, timer, stopwatch, unit converter, notepad and a voice recorder.
More advanced features include a voice command feature, stereo Bluetooth, instant messaging applications including Yahoo, Windows Live and AIM support, GPS support in conjunction with AT&T Navigator and mobile e-mail support. Mobile e-mail support allows users access to several e-mail providers including AOL, Windows Live and Yahoo. Users may also enter their own POP/IMAP server settings for additional e-mail capabilities. The Pantech Link also features an HTML web browser based on Opera. Unfortunately, due to the Link's small screen size users will experience a lot of scrolling in order to see information on various webpages.
AT&T has included several additional services to the Pantech Link. These services include AT&T's Cloud which allows users to backup all their phone contacts to AT&T's online Address Book. Users can also import contacts and send messages from AT&T's Cloud service. The smartphone also includes AT&T's Online Locker which enables users to store both photos and videos on AT&T's servers. Each online account is capable of storing up to 250MB. File transfers come at a low cost of $0.35.
The Pantech Link supports AT&T's 3G network and an array of broadband services including Mobile Video and Mobile Music which allows users to search, purchase and download music from e-Music or Napster. The Link can also support up to 16 GB microSD cards.
The device's 1.3 megapixel camera is capable of taking photographs in up to four different resolutions and three quality settings. The camera includes several other options like shutter and timer sounds, a self timer and white balance control. The camera is also able to record video.
Performance (3 out of 5)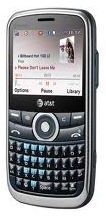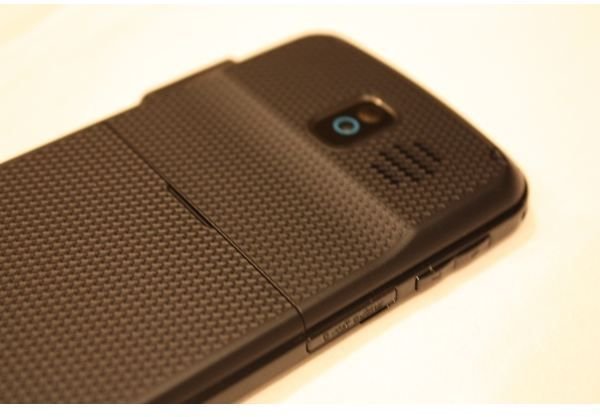 The Pantech Link has a mediocre call quality as users reported some static and background noise during calls. The speakerphone does create a good quality of sound, although the use of a headset is preferred. The Pantech Link features a battery life of 10 hours on standby and up to 3 hours of talk time.
Verdict (4 out of 5)
The Pantech Link is a great messaging device with its slim build, compact QWERTY keyboard and a plethora of AT&T services and features. This smartphone costs $159.99 and can be purchased at wireless.att.com.