Complete Sony Ericsson Equinox Review
Sony Ericsson Equinox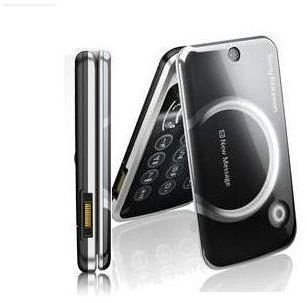 The Sony Ericsson Equinox is one of the most stylish mobile phones on the market with its sleek, black, contemporary design and exceptional multimedia features. However, it is a fairly basic device, so do the features live up to what is an interesting, thin design? Let's take a closer look.
Design (4 out of 5)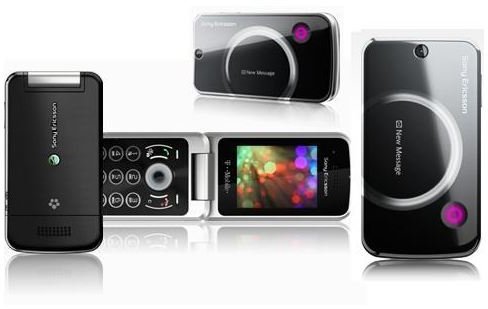 The Sony Ericsson Equinox has many great design elements. The phone measures 3.7 inches long, 2.0 inches wide and 0.6 inches deep, the Equinox is a slim and sleek phone with clean lines and a great aesthetic. The outside face of the device is a glossy black which does pick up dust, oil and fingerprints quite easily. There is a circular motif on the front display which adds some flare and a hidden external display which users can see once the backlight is on. This flip phone is also covered at the back of the device with a soft material which promotes grip.
The external display may seem a bit dim to some users as most people are not very familiar with a hidden display. It displays the time, signal strength, battery life and the number of an incoming call. Unfortunately, the Equinox's small external display does not act as a portrait viewfinder for the camera and will not show the date or photo caller ID. When the backlight is off the external display will be virtually invisible. Sadly, users are not able to configure the backlight's time.
The interior display measures 2.25 inches and supports up to 262,144 colors with a resolution of 320x240 pixels. It showcases vibrant images with clarity and sharpness. Graphics are exceptional on the Sony Ericsson Equinox. Users can adjust the brightness and sharpness of the screen and also activate a light which pulsates or glows when a call is incoming.
Below the display screen of the Sony Ericsson Equinox is the navigational array and keypad buttons which are all backlit while the phone is in use. These buttons are almost flat to the surface which makes it difficult to dial or text without looking but their design is very eye catching. On the left and right spine of the device is the volume rocker, and one proprietary port for the charger and headset. Behind the battery door is a slot for a memory card and on the front of the device is the camera.
User Interface (5 out of 5)

Sony has applied its familiar user interface on the Sony Ericsson Equinox. The standby screen features the time, date, signal strength, battery meter and quick launch options on the bottom dock. Each option in the main menu is accessible by rotating a carousel. Each sub menu is listed. These options are simple to understand and use over time.
Features (5 out of 5)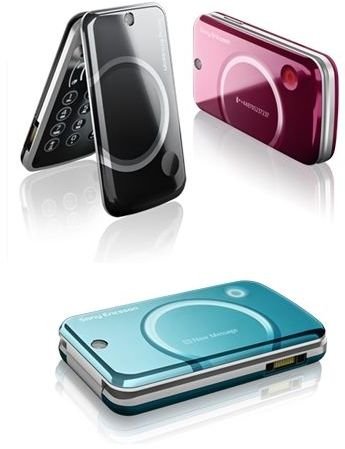 The Sony Ericsson Equinox has a wide range of features which most users will enjoy. The phone book can hold up to 1,000 contacts. Each entry can contain up to 7 phone numbers, 2 street addresses, an email address, URL, birthday and a note. Each contact can be saved to a group of contacts and assigned a video or photo, a light effect and one ringtone from a choice of more than 20. Users can also assign a music file from their personal collection to each contact as well. Other essential features include speakerphone, notepad, stopwatch, alarm clock, calculator, calendar, notepad, time and SMS and MMS messaging. The Sony Ericsson Equinox also features Wi-Fi connectivity, USB storage, instant messaging, PC syncing, voice recorder and a file manager.
The Equinox's camera supports 3.2 megapixels and takes pictures in four different sizes. Editing photographs is simple by choosing one of the several photo options available: night mode, brightness adjustment and white balance. The camera also has a self timer, multishot and panoramic modes as well as four different shutter sounds. The Sony Ericsson Equinox can also shoot videos although they are limited to one minute and fifteen seconds.
The Sony Ericsson Equinox also offers a digital player which features shuffle, playlist and repeat options. Music can be transferred from a PC to the phone via Bluetooth, USB cable or memory card. Google maps and GPS are also available thanks to TeleNav. The Sony Ericsson Equinox also supports several social networking apps such as Facebook, Myspace, YouTube and Twitter.
Performance (5 out of 5)
The Sony Ericsson Equinox performs well as call quality is clear and without much background noise. The speakerphone's volume on the other hand is rather low in noisy settings. The Equinox's battery life lasts for up to 16 days on standby and up to 4 hours of talk time on 3G networks and 10 hours on GSM networks.
Verdict (4 out of 5)
The Sony Ericsson Equinox is an exceptional phone for people looking for a simple and easy to use device. Its high quality display, clear call quality and features make this phone a great cell phone option. The Sony Ericsson Equinox costs $299.99 and can be purchased at www.bestbuy.com.
Images: bestbuy.com, myhphone.com